The Movie Role That Seriously Damaged Mila Kunis' Body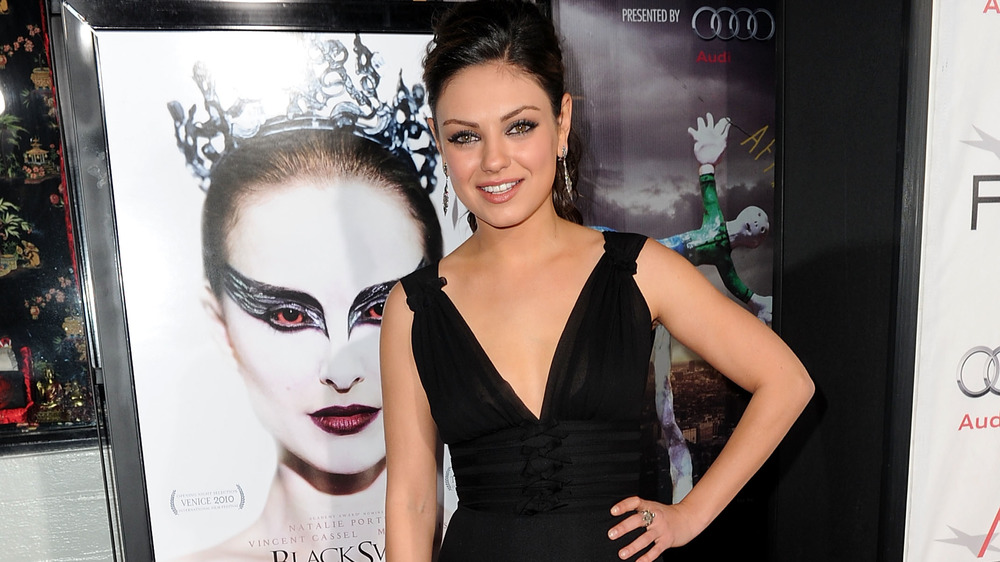 Alberto E. Rodriguez/Getty Images
If Hollywood can teach us anything it's that with enough money, and free time, anyone can have the ideal face and figure. Translation: if you can afford trainers, nutritionists, personal chefs and a plastic surgeon on standby, you can look and live like a Kardashian.
But when it comes to actors dedicated to their craft, all that glitters isn't necessarily gold in tinseltown, and a whopping paycheck comes at the high price of health, at least for some roles. Take Mila Kunis, for example. The already waifish Bad Moms star took some major health risks to achieve the perfect ballerina body for her 2010 role in Black Swan, and 6 years later, candidly revealed in an interview with Howard Stern on his SiriusXM show, "I don't recommend anybody ever doing it."
In order to get what Stern described in the interview as "crazy thin," Kunis went on a 1200 calorie a day restrictive diet, smoked way too many cigarettes, and trained in ballet for 3 months bringing her already lithe 5'4" frame down to 95 pounds. The 37-year-old star recalled, "I never watched what I ate [before]. It was one of those things, for the first time in my life, I got a food delivery service. And I'll tell you this — I'm not promoting this at all — but I used to be a smoker, and so I smoked a lot of cigarettes and I ate a limited amount of calories." Kunis emphasized again, "Twelve-hundred calories and I smoked." She went on to stress, "I don't advocate this at all. It was awful."
Mila Kunis' rapid weight loss for Black Swan had unhealthy repercussions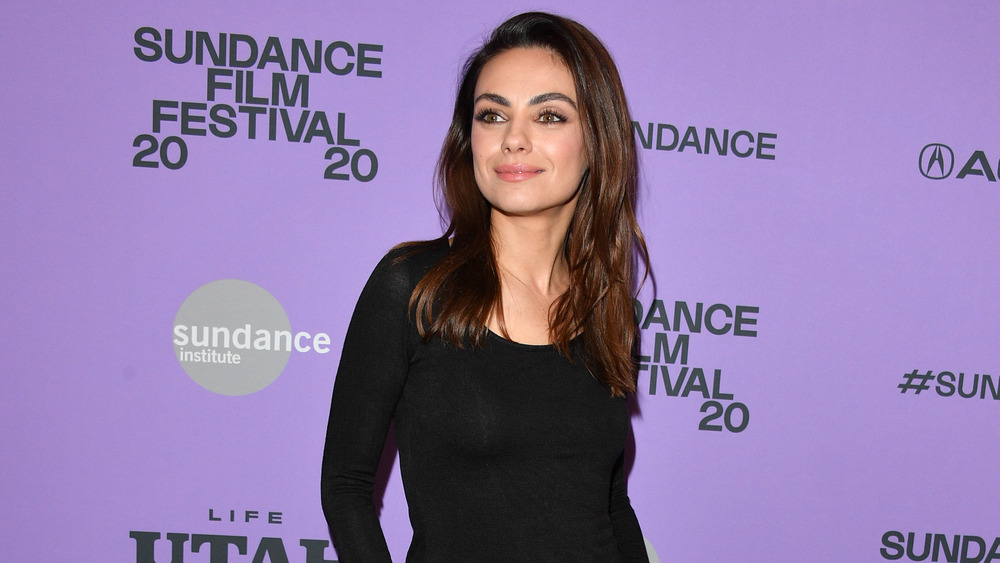 George Pimentel/Getty Images
The problem with rapid, and unhealthy weight loss is that once you stop restricting, the weight can come back even faster than you lost it, sometimes twofold. Mila Kunis told Harper's Bazaar, that after filming wrapped on Black Swan, "All the weight that left my chest went to my side hip, my stomach" (via Radar Online). According to Andrea N. Giancoli, a registered dietitian and spokeswoman for the Academy of Nutrition and Dietetics, that rapid redistributed weight gain isn't uncommon. She explained to Today, "What often happens with extreme weight loss and when you lose weight very quickly is that you lose muscle tissue. Unfortunately, when we gain the weight back, it comes back as fat."
Giancoli revealed that rapid, and unhealthy weight loss can also slow down your metabolism so the body can utilize the limited calories it gets. Unfortunately, once you start eating normally again, the body's metabolism doesn't automatically speed back up; meaning, those extra calories immediately get stored as fat.
Additionally, smoking, which no one would mistakenly assume is healthy, has been shown to slightly increase metabolic rates which has the benefit of curbing the appetite, but the rates of heart disease and cancer greatly outweigh the slight benefit to radical dieters (via VeryWellMind). Thankfully, Kunis has since quit smoking, again, and revealed to Entertainment Tonight that it was the "best decision" she's ever made in her life.
Mila Kunis recently revealed she got as thin for her latest role but she did it the healthy way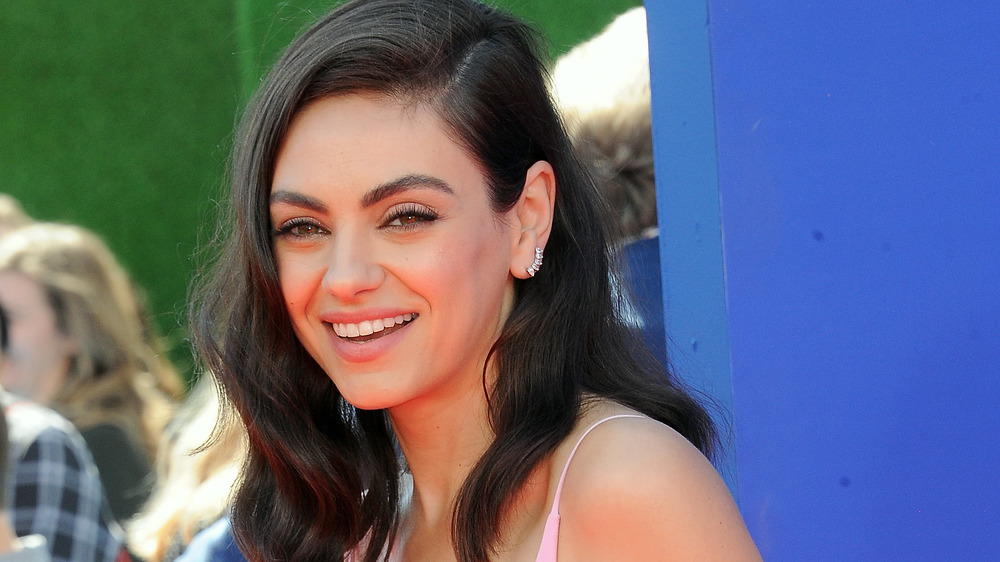 Albert L. Ortega/Getty Images
Early this year, Mila Kunis finished filming the new movie Four Good Days, that required her to transform her body, yet again, through extreme weight loss, into the unhealthy looking emaciated frame of a heroin addict. She learned her lesson with Black Swan, however, and decided to take a much healthier approach to achieving the physique required for the film. She explained to The Wrap, "I don't know [how much weight I lost] because I don't have a weight scale but I can tell you, based on my clothing, I was as thin as I was for Black Swan."
She further explained, "I was healthy in regards to the way I did it but as far as a lifestyle choice, I was like, 'Oh this is rough.' But it only had to be for a minute. You have to unfortunately look a certain way to look like a heroin addict so I think I did it over four months. I exercised and dieted. I felt very strong... but I was thin."
One thing's for sure, Mila Kunis is dedicated to her craft, and thankfully she learned that she can commit to a character's appearance through healthy choices instead of extreme measures.