Did The Bachelorette Accidentally Reveal A Major Spoiler?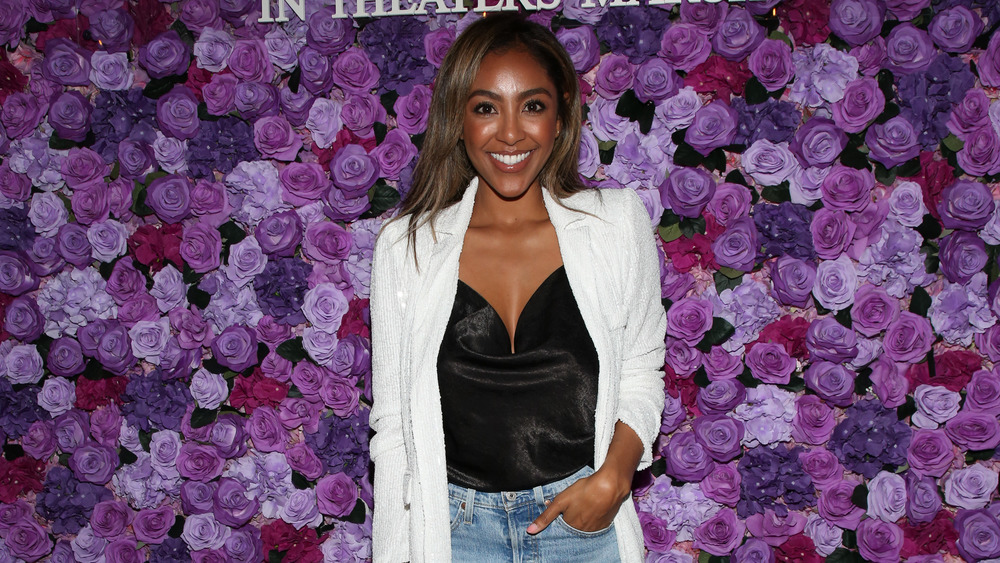 Paul Archuleta/Getty Images
As if this season of The Bachelorette needed any more drama, a new promo mistake may be revealing even more plot twists and turns. Fans of the show will know that Tayshia Adams revealed that she divorced her ex-husband due to issues with fidelity. According to new promos, that storyline may play out in dramatic fashion as the rest of the season unfolds.
Cosmopolitan reports that a fan recently noticed a different voice in one of the commercials for the remainder of Adams' time on the show. In it, you can hear a man's voice saying, "It's only a matter of time before she realizes the truth." The video was posted on the show's Twitter account to promote the rest of the season and the name "Josh Bourelle" was listed in the caption, the outlet notes.
Fans did some digging and, apparently, Adams' ex-husband is named Josh Bourelle. Whether he comes on to win her back or to convince her to choose someone else, only time will tell.
Adams opens up about their divorce on this season of The Bachelorette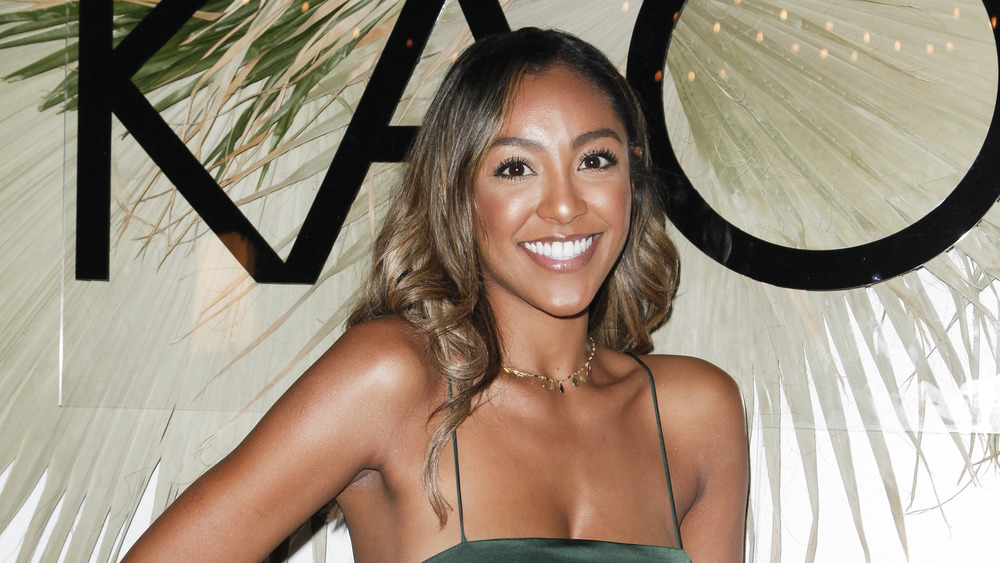 Tibrina Hobson/Getty Images
Since she divorced Bourelle in 2017, Adams went on to compete on Colton Underwood's season of The Bachelor and now holds her title as Bachelorette. She was with her ex-husband for nearly a decade after dating for six years and spending almost three years as husband and wife, Marie Claire reports. The Bachelorette has opened up about her experience with divorce on the show, talking about how it has impacted what she's looking for in a relationship.
She spoke to Us Weekly about her attitude towards the subject, saying, "It's not hard at all [to talk about] because it's definitely something that I've experienced in the past and it led me to today. But I don't want it to define me, because it doesn't define me. It's just something that I grew from and I learned from."
Apparently, her former marriage is going to play out on the season more than many initially thought. Maybe he comes just for a visit, or maybe it's for something deeper — we'll see.