This Fashion Brand Has Left Animal Lovers Furious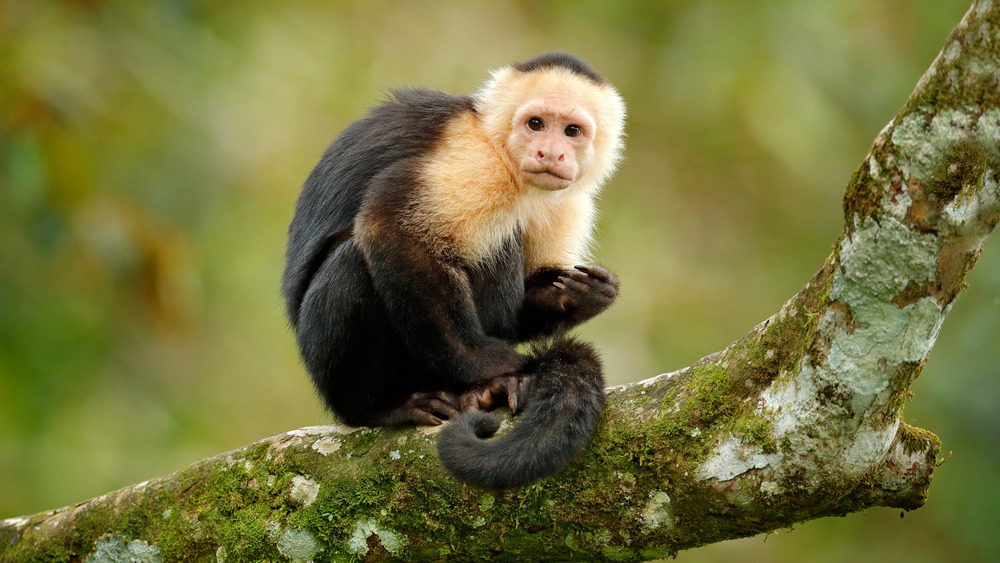 Shutterstock
Influencer and makeup maven Jeffree Star is no stranger to controversy; the latest drama that has fans fuming is a PR stunt by clothing brand Bananas Monkey that involved sending monkeys to influencers (via Business Insider). Star isn't the only one; the baboon and capuchin monkey also showed up on videos and pictures on accounts of James Charles, Michael Yerger, and Daisy Keech.
Backlash was quick. One user tweeted to Star, "I've been a fan but it really sucks to see animal exploitation in your reveal with the alligator and now supporting monkeys in the PR u received. Animals used for entertainment can be treated bad, drugged, poor living conditions, painful training, etc. Animals are not actors." Another user pointed out what seems like hypocrisy: "Jeffree Star: My makeup brand is vegan and cruelty free!!! JEFFREE STAR ALSO: possing with aligator on brand launch, possing with monkeys for fun."
And what may have somehow seemed like a good way to bring in business may backfire. Another tweeted "I dont know who Bananas Monkey is.. but toting around live monkeys from home to home for different influencers to use as props in photos IS NOT OK. Can we all collectively agree to stop animal exploitation in 2021? Good God." And another: "Bananas Monkey wtf IS THIS! Your brand has not even launched yet and i am appalled! I want to know how that monkey was treated up until that point bc WTF! For a PR PACKAGE! @peta #AnimalsMatter #fashion @JeffreeStar"
PETA is reporting the PR stunt
It seems like some of the images and footage have been taken down, perhaps in response to the backlash, but the Internet never forgets. Journalist Yashar Ali put together a compilation of all the posted videos and photos they could find and called out the influencers, "1. A company called Bananas Monkey sent around a baboon & another monkey with PR boxes for its launch to influencers Using primates like this is not only abusive, but also ends up encouraging private ownership of primates. @JeffreeStar @jamescharles @michaeleyerger @DaisyKeech."
According to Business Insider, PETA took notice of the pics and videos, and has said they plan to report the incident to the USDA to "investigate these incidents for apparent violations of the federal Animal Welfare Act."
On the clothing brand's about us page, it says, "Bananas Monkey invites you to embrace unconventional and to be bold in your uniqueness." They seem to have gone beyond the unconventional in this case, and while the brand is definitely getting attention, it may not be the type they wanted.