The Powerful Message Joanna Gaines Shared About Her Childhood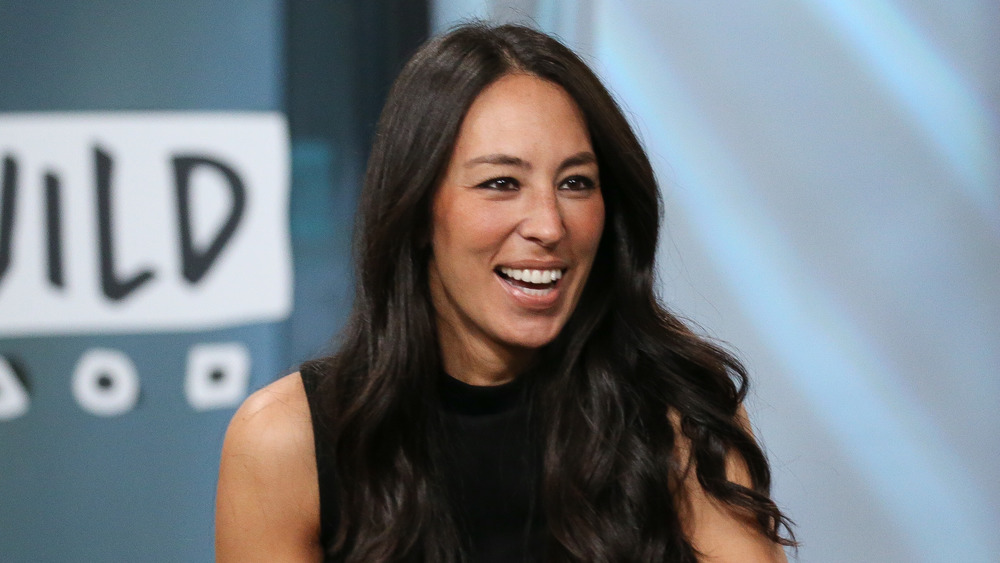 Rob Kim/Getty Images
Joanna Gaines recently shared a powerful message with her latest Instagram post, all about learning how to love herself throughout her life. Fans and celebs alike reacted to her post that detailed why she wrote her children's book, The World Needs Who You Were Made to Be. In the post, she shares a childhood photo of herself, saying, "The older I get, the more I realize how much time I spent believing the lie that who I was wasn't good enough. I find myself fighting to get all of that time back — all of the moments I wasted hiding who I was by trying to be something I wasn't."
In the post, the Fixer Upper star debuts her school picture in which she dons a pink ruffle top and smiles with a missing tooth. People notes that Gaines recently blacked out her tooth to recreate the photo, sharing a side-by-side rendition while she was promoting her latest book. The rest of her message detailed her journey to self-acceptance and what she wishes she could have told her younger self. 
According to Country Living, Gaines previously spoke about her book, saying, "I wanted my new children's book to say the very thing that I needed to hear as a kid, and that I want my kids to hear and know deep in their bones, and that I hope your kids will hear and believe, too: The world needs who you were made to be."
Joanna Gaines recently released her new book
Since the centerpiece of The World Needs Who You Were Made to Be is a place where kids can fully accept who they are, Gaines' message was even more powerful. "So as I sit here now, with years of living and learning behind me, I want so badly to go back in time to that little girl — a little girl who happens to be half Korean and shy and a little bit self-conscious — to tell her that not only is she good enough, but she is extraordinary. I want to go back and tell her to be kind to herself because the world needs exactly who she was made to be."
She continued with, "And believe me when I say that the same is true for you. I hope you find the courage to embrace all that you are — all of your quirks, all of your beauty, all of your brilliance—because the world needs YOU." 
At the end of the post, she mentioned her book to share this idea with the younger generation. This is her second children's book, and it chronicles a group of kids building hot air balloons and realizing how their differences make the sky more beautiful, according to People. An inspiring message at the perfect time, Joanna Gaines seems to share words of wisdom no matter what she's working on.