Tyler Perry's Net Worth Is Way Higher Than You Think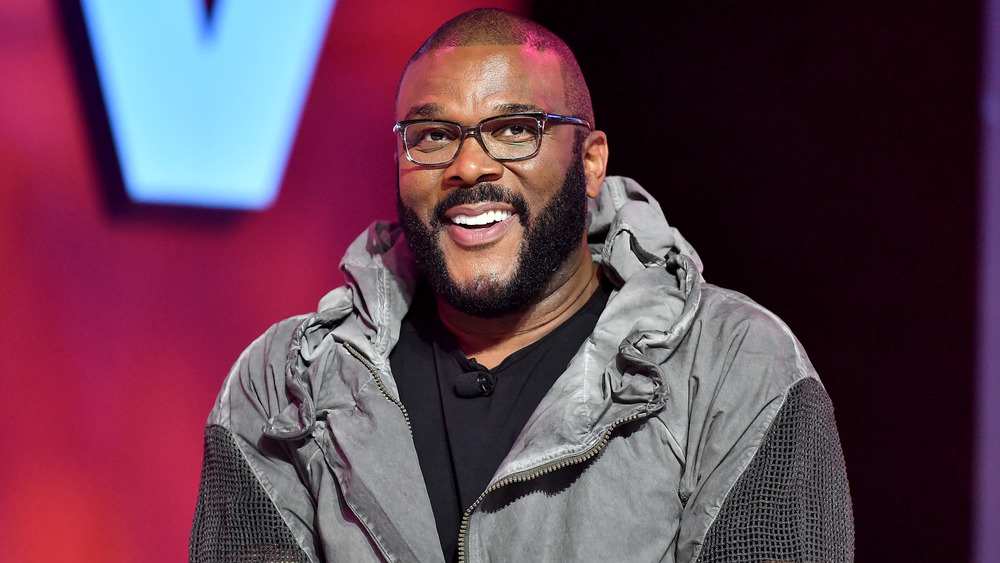 Paras Griffin/Getty Images
Tyler Perry is an icon, his celebrated career taking in work as a writer, playwright, producer, composer, director, actor, and much more besides. Still probably most famous for playing the incomparable Madea, a character so beloved she's inspired her own GPS system, the prolific creator is an outlier in Hollywood as someone who owns 100 percent of everything he puts his name to. Perry is entirely self-made also, working his way up from a broke nobody living in his car.
Since bursting onto the scene, the Atlanta-based multi-hyphenate has directed and produced over 30 movies, 20 stage productions, and no less than eight TV shows, with even more in production as we speak. Perry has been so busy, in fact, that his incredible net worth puts him in the same bracket as the likes of Oprah Winfrey and Steven Spielberg. Even if the Madea creator stopped working tomorrow, he'd still have more than enough funds to retire very comfortably on.
Tyler Perry came from humble beginnings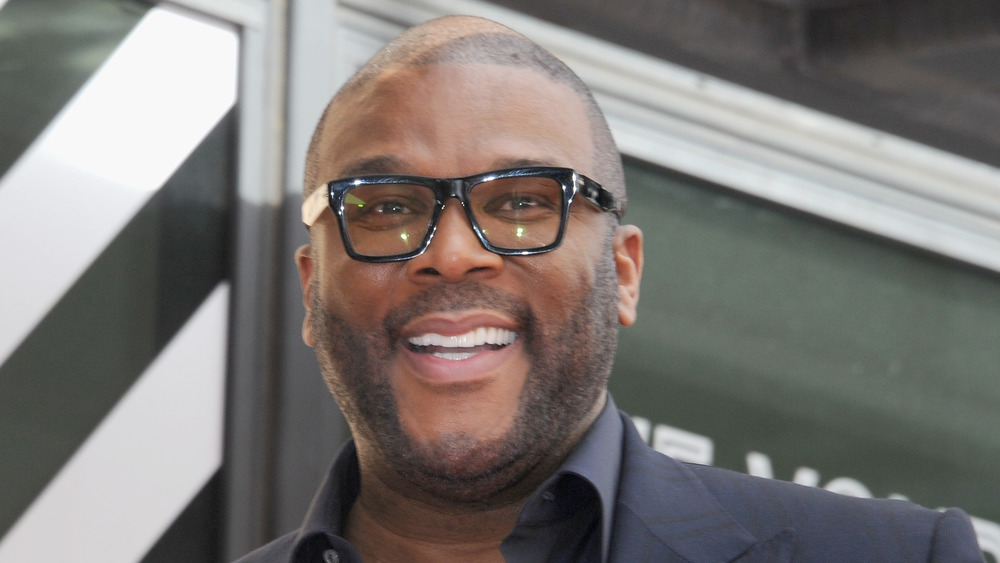 Albert L. Ortega/Getty Images
In an interview with Forbes, Perry detailed how he went from nothing to one of the biggest successes in Hollywood history. "I love when people say you come from 'humble beginnings.' [It] means you were poor as hell," he deadpanned. The smartest business decision he made was ensuring the Perry brand is solely his, noting, "Ownership changes everything." He started his career as a playwright, quickly developing a considerable following with thousands of people attending his stage productions every week, leading to his first movie, Diary of a Mad Black Woman, which grossed more than $50 million in theaters alone.
His TV career kicked off when the CW bought his hugely popular series House of Payne for $200 million, of which Perry himself is said to have pocketed around $138 million. The proud workaholic released 14 Madea movies over the course of a decade, which netted over $670 million at the box office. An estimated $290 million went straight in Perry's pocket.
The Madea creator is now insanely wealthy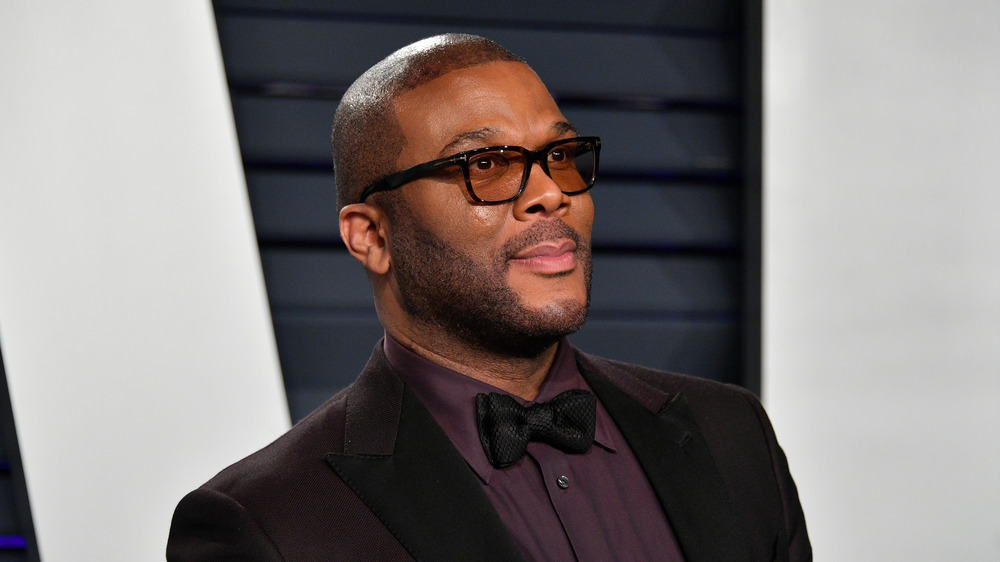 Dia Dipasupil/Getty Images
Forbes reports he currently owns and runs a massive 330-acre studio near Atlanta, which is over twice the size of the Warner Bros. lot in California. Perry purchased the site for $30 million and it's now worth a whopping $280 million. Thanks to lucrative deals with the likes of ViacomCBS, who pay Perry $150 million annually for content and give him an equity stake in BET+, he's seen massive rewards from it. The savvy entrepreneur also rents studio space to huge productions, including Black Panther and The Walking Dead.
He explained, "I own the lights. I own the sets ...Because I own everything, my returns are higher." All those years of hard graft have certainly paid off as Perry is now a bonafide billionaire. Celebrity Net Worth puts him at an eye-watering $800 million to date, with his annual salary averaging $80 million. Not bad for someone who started out "poor as hell."