Obama Reveals If He'll Join Biden's Cabinet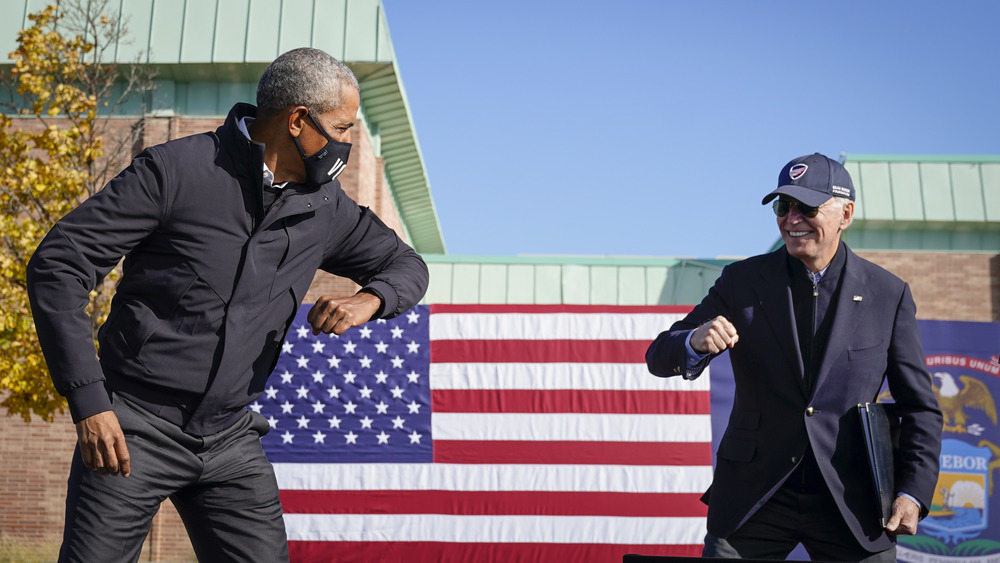 Drew Angerer/Getty Images
Former President Barack Obama might have finished his first book since leaving the Presidency, but he's not about to take up a formal post in President-elect Joe Biden's administration, even though he and Biden famously enjoyed what The Washington Post has labelled a "complicated" bromance celebrated by the Internet during the 8 years in the Obama White House.
The former president told CBS' Gayle King that his former vice president, now President-elect Joe Biden "doesn't need my advice. And I will help him in any ways that I can. But now, you know, I'm not planning to suddenly work on the White House staff or something." 
Obama also rejected the notion that he would be returning to White House in an official capacity. When asked when he was in line for a cabinet position, the former president replied: "There are probably some things I would not be doing, 'cause Michelle would leave me. She'd be like, 'What? You're doin' what?'" he said with a laugh.
The end of the presidency was a relief for Michelle Obama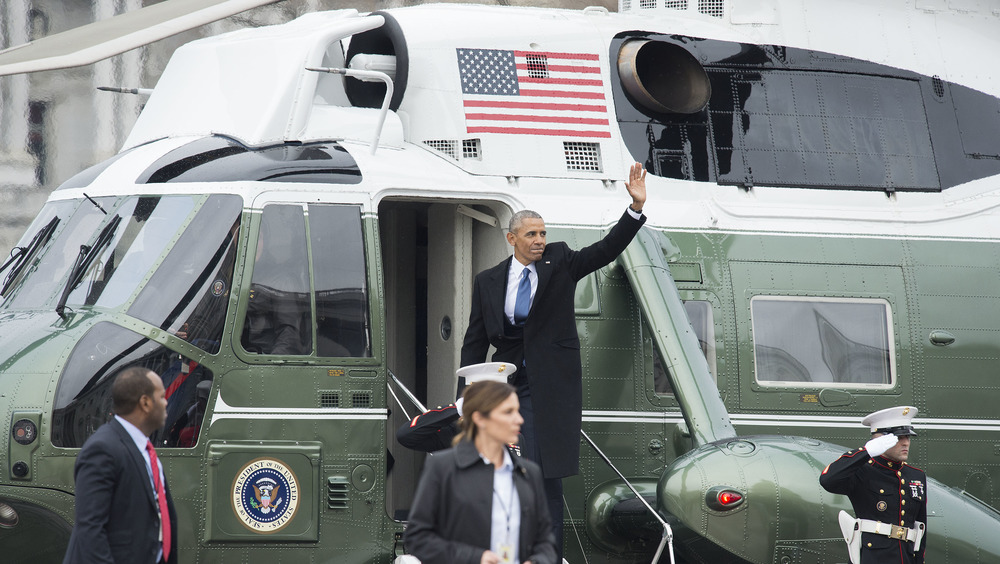 Pool/Getty Images
Michelle Obama has not made her dislike of politics a secret, and all that has been unearthed and discussed once again as former President Obama launches his new book, A Promised Land. He told CBS's Scott Pelley on 60 Minutes that the eight years in the White House presented the family with a unique set of stresses, and "When the presidency was over, two things happened: One was, objectively, I just had more time. But two is that she was able to let go of some of the stress of just feeling as if, 'I've got to get everything right all the time. I'm being watched all the time' — you know, her releasing her breath that I think she had been holding for close to ten years at that point."
Michelle Obama's support was "an act of grace"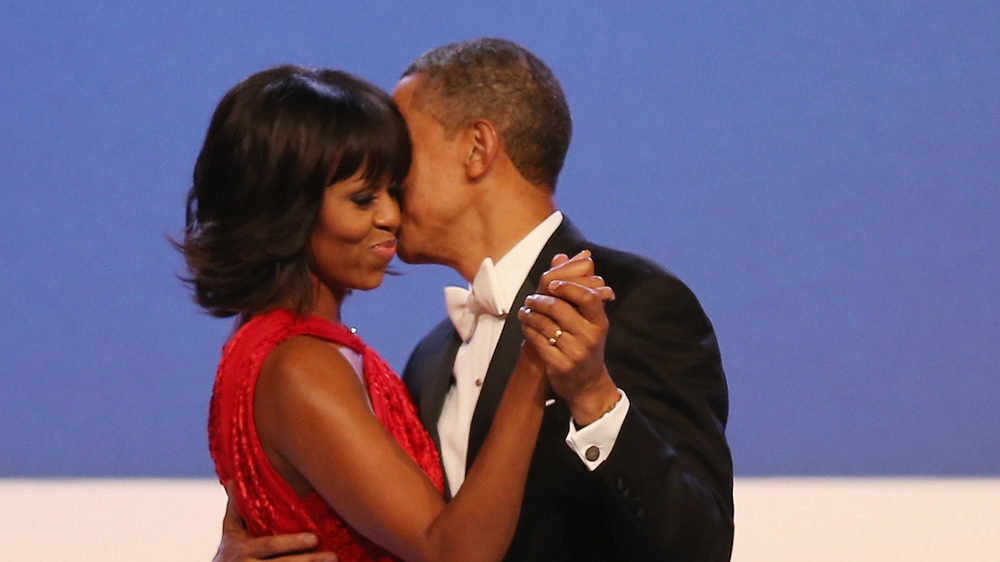 Mario Tama/Getty Images
Obama admitted the former First Lady was more than a bit upset when he first told her he was running for president in 2008, and he quoted Michelle Obama in his book as saying: "The answer is no. I do not want you running for president. God, Barack, when is it going to be enough?" before walking out of the room. It was left to him to think about wanting to become president. He says: I ask myself in the book, you know, "How much of this is just megalomania? How much of this is vanity? How much of this is me trying to — prove something to myself?"
But he says her support is what made the presidency what it was, saying "I think I actually realized that even while I was in the job. The fact that she put up with it and forgave me is—was an act of grace that I am grateful for and I'm not sure I deserved it."