The Trendy Hairstyle Chrishell Stause Debuted At The People's Choice Awards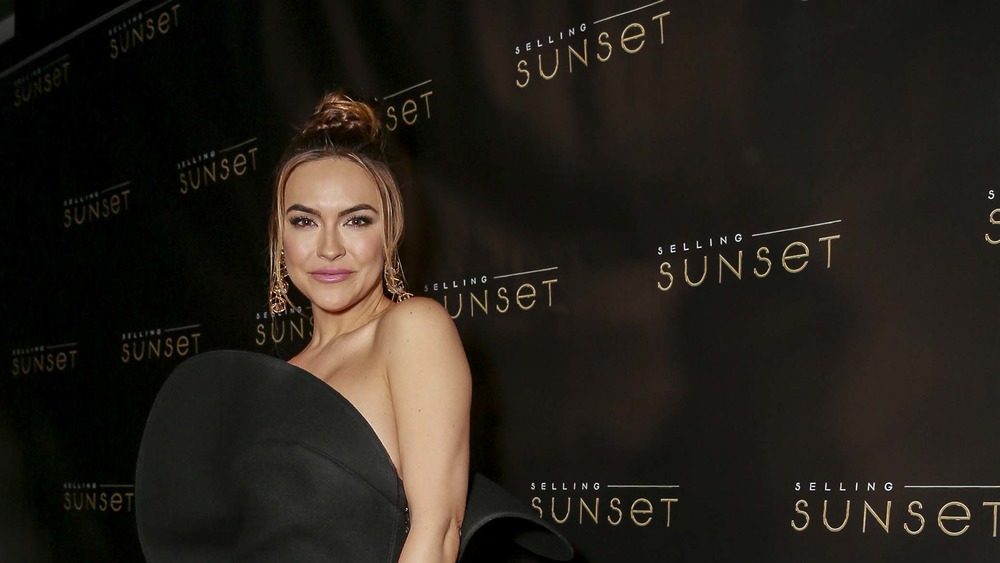 Rochelle Brodin/Getty Images
The '70s are alive and well at the People's Choice Awards and Selling Sunset's Chrishell Stause looked stunning on the red carpet rocking curtain bangs à la Brigitte Bardot. According to E!, the Dancing with the Stars contestant ditched her usual side part and big blowout for a simpler look featuring the face framing fringe trend that has become so popular this past year.
Stause took to Twitter to debut her new look in a short video, and she tells fans, "I just put my dress on. I just put my bangs on and let's do this! I'm so excited."
According to the stylist experts at L'Oreal, the curtain bang trend is understandable because, "They beautifully frame your face and are easy to style." For 2020, easy styling is paramount, and whether these bangs are temporary for Stause or a new trendy cut, it's a look that will definitely be making the rounds this holiday season.
Fans on Twitter are loving Chrishell Stause's People's Choice Award look
Stunning already, fans couldn't get over Chrishell Stause's trendy look for the People's Choice Awards, and the stans came out to show their support. @ShellyBaby_13 wrote, "Yessss ma'am, you didn't have to pop off this hard!!" Meanwhile, @Aubrey70458457 went right for the hair exclaiming, "yasssssss queen werk those bangs!!!" And @Lynn63091968 revealed the truth, "Gorgeous as always!!"
Major props go to Stause's designer Bradley Leake who told E!, "Not only does Chrishell have amazing hair, but we have done tons of carpets and events together." He went on to explain, "So she really trusts me and lets me bring my ideas to our glam sessions and together we decide on the final look!"
There's no better way to say it than Twitter user, @oscarjd42, "One word stunner." Now the real question is, can this actually be recreated at home or does a stylist need an hour to make effortless chic look this good?