Why These Thanksgiving Poll Results Have Doctors Seeing Red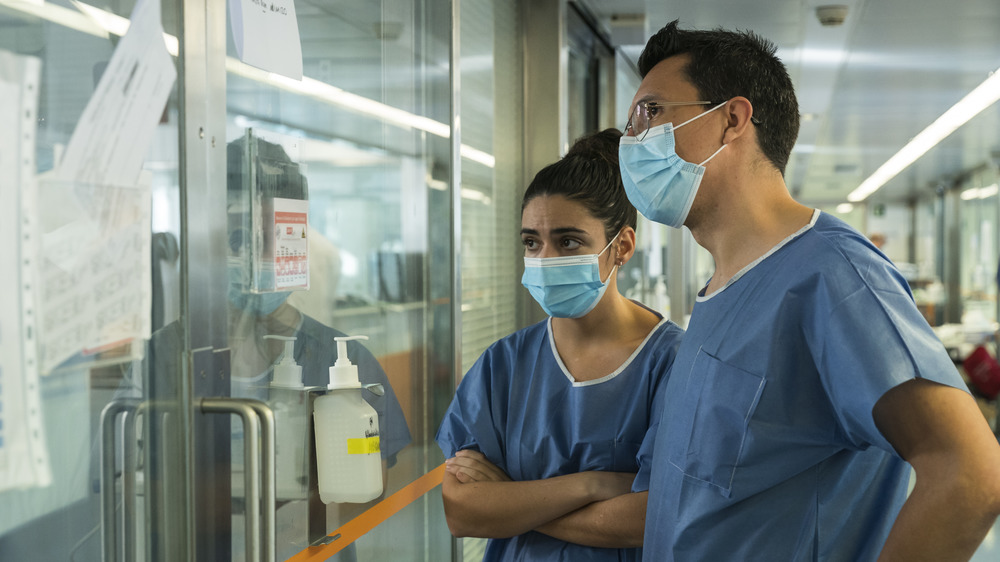 Cesc Maymo/Getty Images
The country has reached a grim milestone in the coronavirus outbreak with the total number of cases across the country hitting 11 million on Sunday. In reporting the latest number, The New York Times says it took two weeks for the country to go from eight to nine million cases on October 30, and just ten days to go from nine to ten million cases. While the death rate is lower than it was in the spring, that number is also spiking and is now close to 250,000. Michael Osterholm, one of the experts tapped to advise President-elect Joe Biden on the pandemic, is calling this the most dangerous public health crisis since the 1918 flu pandemic and says: ""My worst fear is we will see what we saw happening in other countries, where people were dying on the streets. The health care system is breaking, literally breaking."
"Do NOT gather indoors for the holidays" public health experts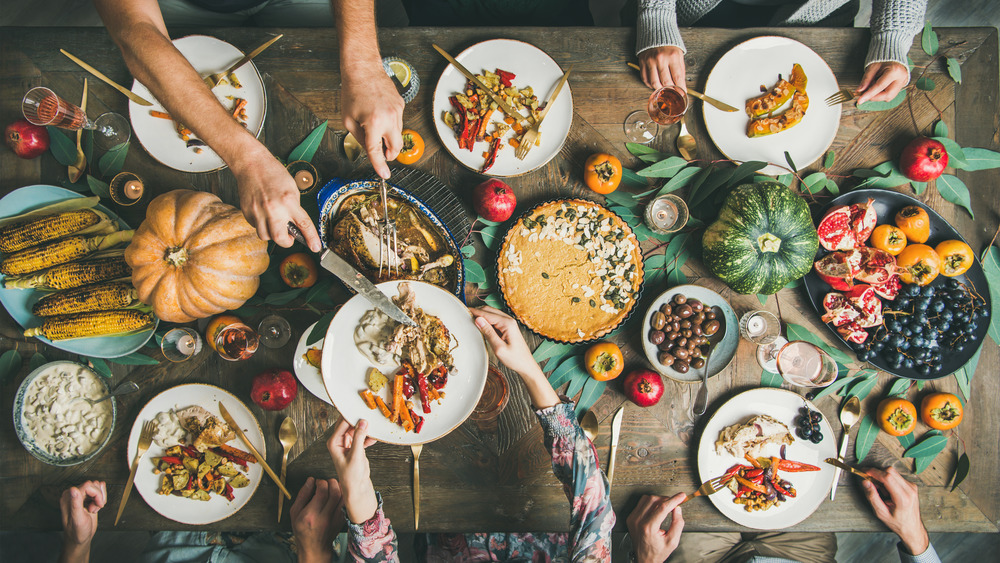 Shutterstock
With Thanksgiving just around the corner, doctors and public health experts have just one message: "FOLKS—Do **NOT** gather indoors for the holidays. Just too darn risky. You shouldn't gather at all to be safest, but if you must gather, please do it only *outside* by a fire pit or under heat lamps w/ blankets with distance. Damnit, the coronavirus is airborne people!" one doctor tweeted in desperation. 
But the exhortations appear to be falling on deaf ears, as 40 percent of Americans told the Ohio State University Wexner Medical Center that they're still planning to meet up in groups or 10 or more when Thanksgiving rolls around next week. Nearly 33 percent said they weren't planning on asking friends and family to wear masks, and 25 percent have no intention of practicing any kind of social distancing. The results of these polls are alarming health experts like Iahn Gonsenhauser, who is the chief quality and patient safety officer at the institution behind the survey. "When you're gathered together around the table, engaged in conversation, sitting less than 6 feet apart with your masks down, even in a small group, that's when the spread of this virus can really happen," Gonsenhauser says (via The Hill).
Many social media users are resisting expert advice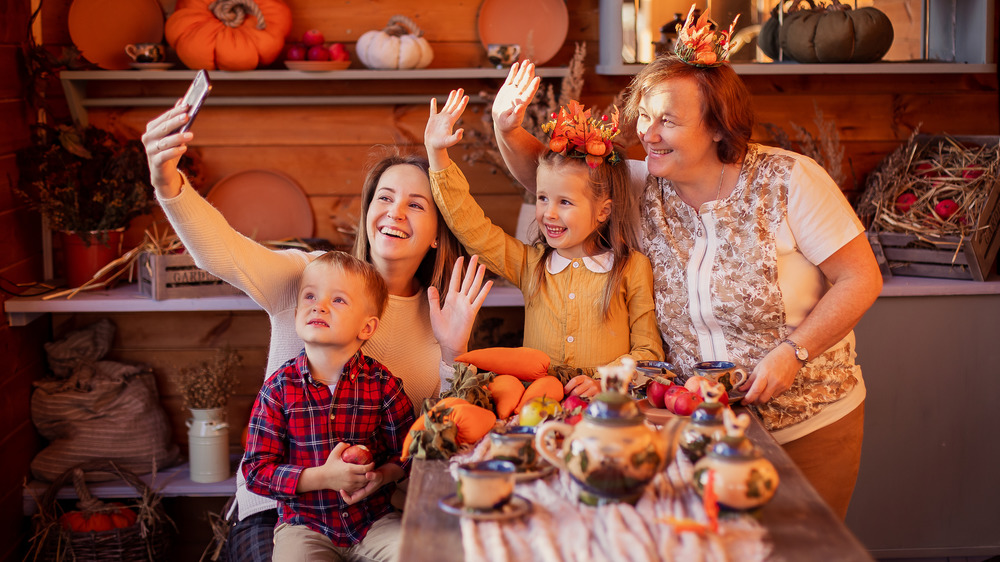 Shutterstock
One doctor has taken to social media to warn that "There is a critical message that needs to get out to save lives. Holiday gatherings are going to do enough to accelerate the pandemic without having people think that if they sit in cozy living/dining rooms at opposite ends of 6 foot tape measures they will be safe." She adds: "This virus is largely transmitted in aerosols rather than large droplets. Most of the virus we exhale does not magically fall to the ground within 6 ft from an infected person but rather spreads as an aerosol cloud and fills a room." 
Social media users are resisting calls to cancel Thanksgiving. One called out a doctor, saying: "Stop trying to make people fear getting covid. Very small number of those infected die—and those are folks who should be consulting their own doctors about their own risks, and then make choices best for them." Another retorted: " 1. Calm down. 2. Thanks for making people aware of the risks. 3. After 8 months of isolation, please acknowledge that people have other health concerns besides the virus. Being with others is the cure for that." A third posted: "Tell you what – my family and I will assess the risks that we face, and make educated decisions about what we want to do.I'm sorry if this gives you heart palpitations, and truly hope you find some way to CALM THE F**K DOWN!"