Sophia Loren Reveals Her Favorite Movie Roles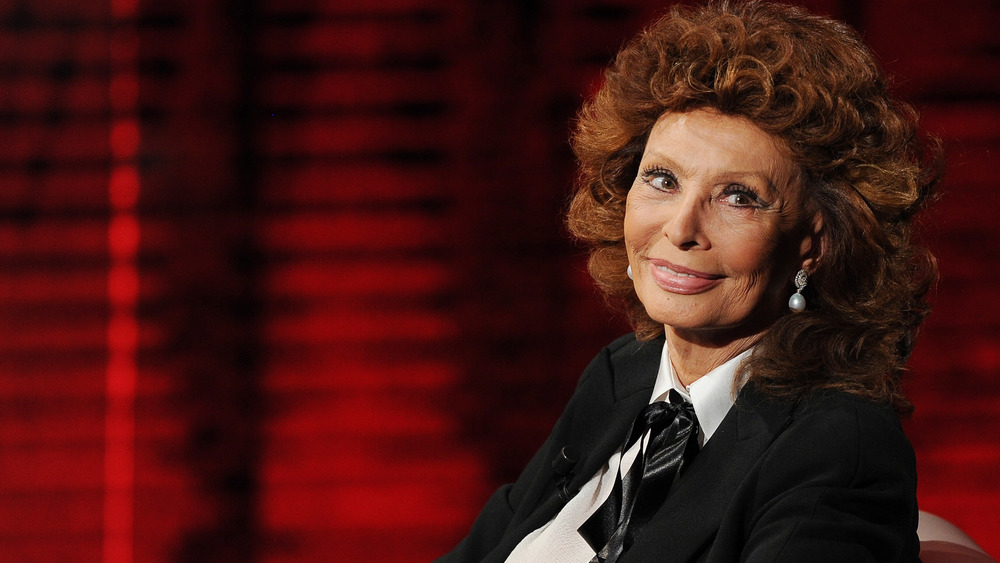 Stefania D'alessandro/Getty Images
You likely know Sophia Loren as an Old Hollywood screen siren — and that's on purpose. In a new interview with The New York Times, 86-year-old Loren discusses her decision to pause her career in the 1980s in order to focus on raising her family. The Italian icon also reflects on her long list of movie roles dating back to the 1950s — including the ones she treasures most.
Loren chatted with the Times to promote her new Netflix film, The Life Ahead, which is co-written and directed by her son, Edoardo Ponti (via YouTube). In it, she plays an Italian Holocaust survivor who takes in a Senegalese orphan named Momo, played by Ibrahima Gueye.
When asked about her favorite of her performances over the years, Loren recalls her roles in Two Women (1960) and A Special Day (1977). "My role in 'Two Women' means a great deal to me [she won an Oscar in 1962 for this De Sica film in which she played a struggling single mother during World War II]," she says, with the Times' notation. "But also the role I played in "A Special Day" [as a homemaker who becomes more compassionate after she learns that her neighbor is gay]. It all depends on the story, and on the perfection of great directors like De Sica. I loved working with him, as well as the films I made with Marcello Mastroianni."
Sophia Loren is choosy about the roles she takes on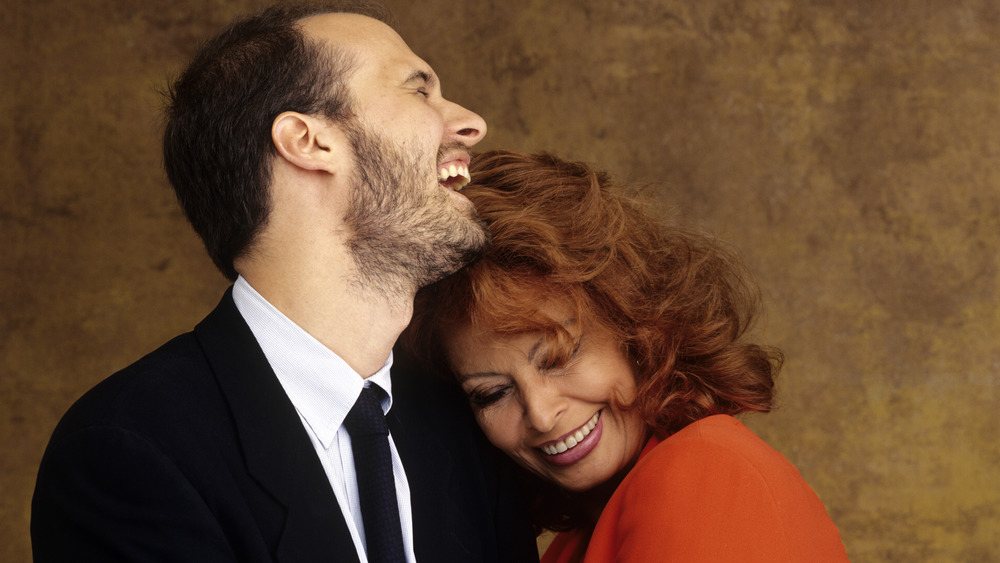 Joe Mcnally/Getty Images
Since taking a break from acting to focus on family, Loren is now very particular about the projects she accepts. "I still get sent many scripts, but none spoke to me like 'The Life Ahead' did," she says to the Times. "That's why I didn't work for almost 10 years. I wanted to find a role that really inspired and challenged me."
Loren had a similar response when W Magazine asked about her future in acting. "The possibility has to come of a role that I like and is true to me now," she replied. Not only have her priorities changed, she said, but finding the right role has become increasingly more difficult as she ages.
"Of course, the roles change — you cannot at my age do the story of a woman of 30 or 40 years old," she noted. "It's impossible. It's a very normal way of being in the movies all the time and changing roles. It becomes a little more difficult sometimes, but if you have faith in what you do, and if you have faith in yourself, a little time goes by and you can find the right thing for you still."
Madame Rosa, her character in A Life Ahead, is a role that she felt suited her. "Not only for her different and sometimes opposing emotions," Loren tells the Times, "But also for the message of tolerance, love and inclusion that the film expresses."