The Truth About The Crown's Emma Corrin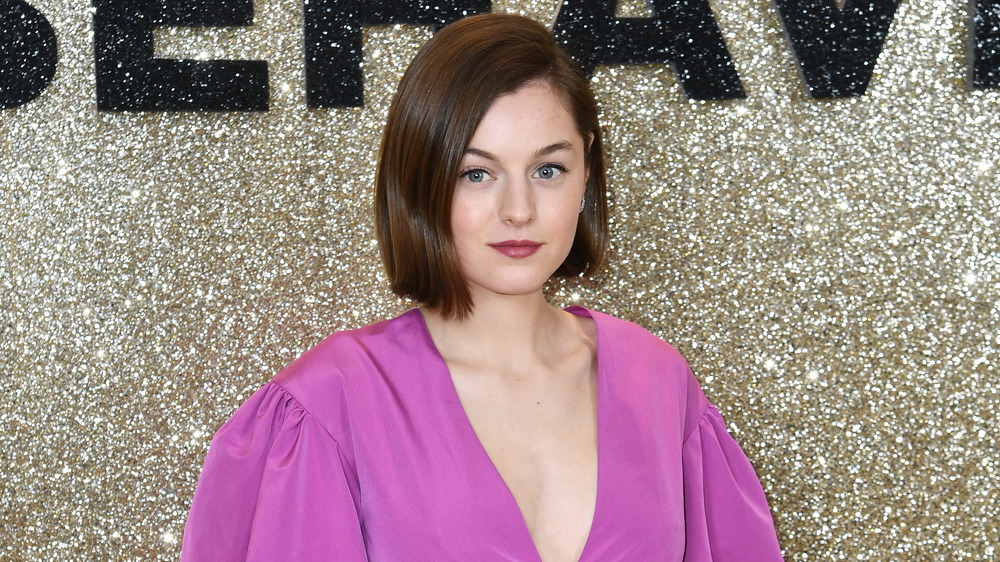 Gareth Cattermole/Getty Images
Perhaps one of the most infamous characters that the hit Netflix series, The Crown, will have to portray, Princess Diana's shoes are certainly not easy to fill—or portray. But, Emma Corrin seems to have taken the challenge in stride. Much like the real-life Diana, Corrin appeared to come out of nowhere as a suitor for the coveted role.
According to O! Magazine, 24-year-old Corrin was working retail until 2018, when she made her debut with the TV series, Pennyworth. The show is a Batman prequel featured on Epix. Following the momentum from her first major screen role, Corrin got the nod to play the illustrious Princess Diana. "They actually offered me the part in the room," she told the Hollywood Reporter. "It felt like I had just been proposed to."
After she got the role, the actress began her research to effectively portray one of the most tragic figures in modern-pop culture history. "When you are reading about Diana, you want to sift all the b******t from the truth," Corrin explained to the outlet. Apparently, producers gave her biographies and various film reels to peruse in preparation for the highly-anticipated debut. Now that the season has gone live on the streaming service, fans will be able to decide if she looks and plays the part well.
Emma Corrin wanted to go to acting school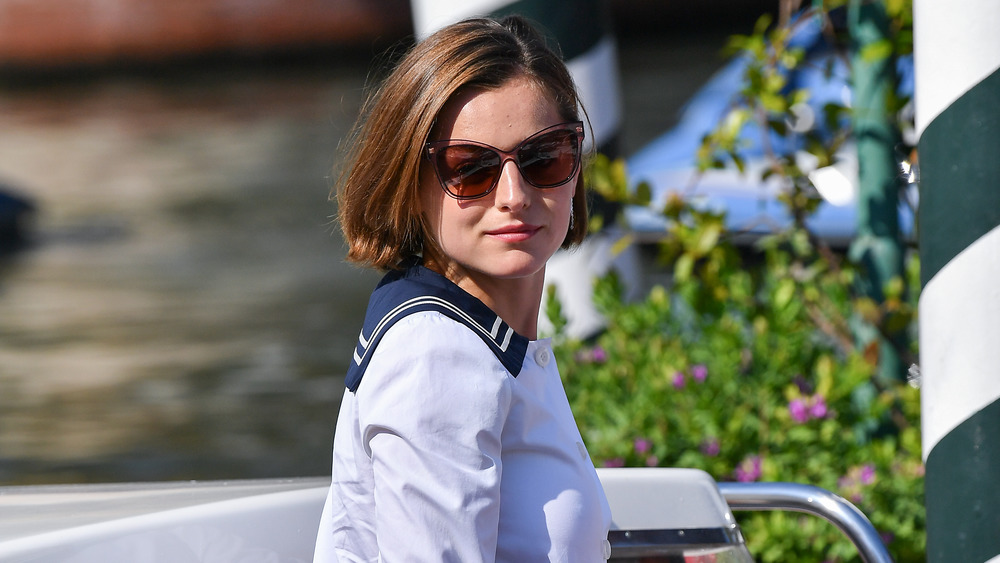 Jacopo Raule/Getty Images
While she may be one of the main characters in a hit TV series today, Corrin wasn't always in the spotlight. The Hollywood Reporter explains that the young actress went to Catholic boarding school and got rejected from acting school two times. Originally dreaming of becoming a zoologist, Corrin got bitten by the acting bug when she was in lower school and eventually performed 19 plays during her time at Cambridge, the outlet reports. Last year, she was a recent college grad working at a startup, and now, she's Princess Diana.
Set to explore the unique troubles that Prince Charles' bride faced, Corrin will portray Diana during her struggles with depression and disordered eating. According to People, the young actress was intent on honestly bringing this battle to the screen. "I don't think we should shy away from those conversations; Diana was very candid about her experience with bulimia, and I so admire that."
"You can't do justice to everything she was experiencing without including that," she said. "It was so symptomatic of the emotional turmoil and all the suppressed emotions that she was feeling." The talented, out-spoken actress is making waves on the silver screen and only time will tell where her career takes her.