Will Nancy Pelosi Be Replaced As Speaker Of The House?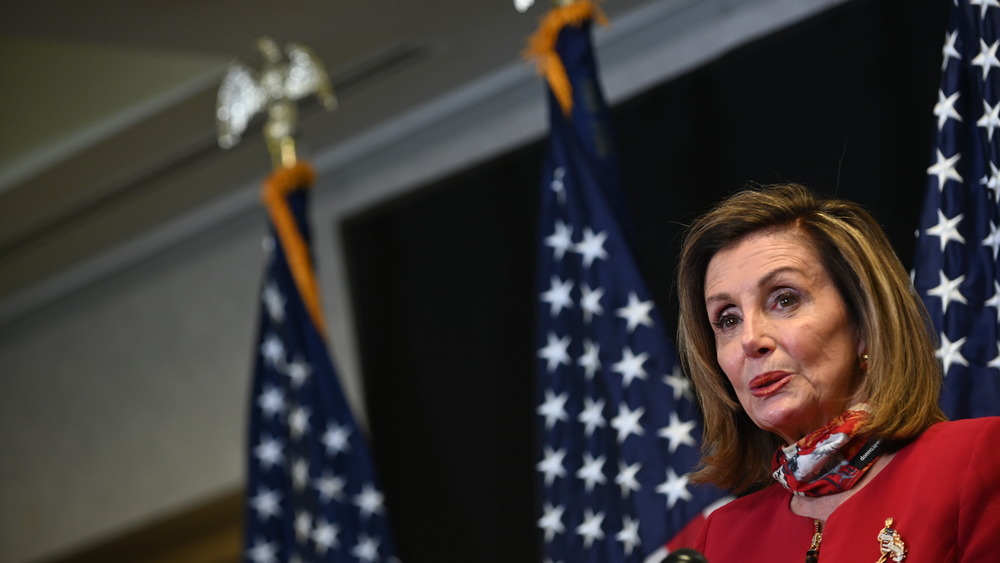 Pool/Getty Images
In the wake of a nail-bitingly close election that so far has resulted in House Republicans gaining a net of seven seats despite projections that Democrats could win up to 15 (via NPR), it didn't take long for the rumor mill to begin circulating around Speaker of the House Nancy Pelosi's possible replacement. According to The Hill, centrist House Democrats were poised to throw their support behind New York Rep. Hakeem Jeffries. However, Jeffries quickly put that gossip to rest, citing a second run for his current role as chairman of the House Democratic Caucus.
Meanwhile, Pelosi, the first woman to hold the speaker position, has a history of dispatching such challenges to her leadership, notably prevailing over a mini rebellion that brewed within her ranks last year and proving to be an adept foil to President Donald Trump. "She's the right woman for the right time," California Rep. Barbara Lee has said of Pelosi (via ELLE). "When you look at how she's been able to shepherd progressive issues through a very diverse caucus, it's remarkable how she's able to pull people together."
Even Rep. Seth Moulton of Massachusetts, who led efforts to unseat Pelosi as speaker in 2017 and 2019, recently offered his support: "I will always vote for the best person. In this moment in history that candidate is Nancy Pelosi, because she is the best person to hold the caucus together, which is what we will need to do to accomplish Joe Biden's agenda" (via GBH News).
These members of Congress could succeed Nancy Pelosi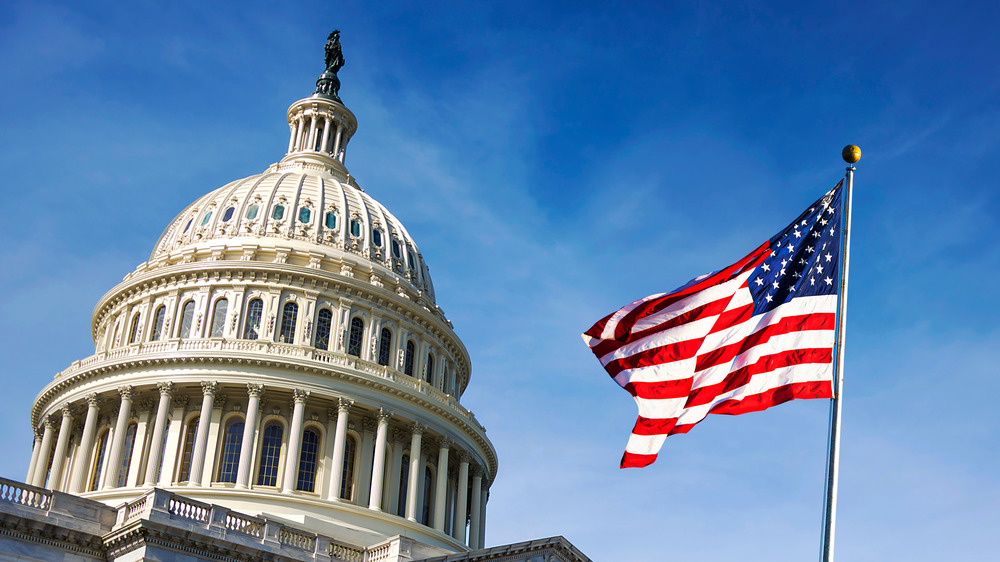 Shutterstock
Having promised to promote the next generation of leadership by making this her last Congress term as speaker, Nancy Pelosi's impressive run leading House Democrats since 2003 will eventually come to an end. New York Rep. Hakeem Jeffries has gained traction as a possible successor having moved up as chairman of the House Democratic Caucus. He would also be the first Black speaker should he ascend to the post (via Politico).
"What [Barack] Obama had, he has that. I call it lightning in a bottle," California Rep. Juan Vargas has said of Jeffries, who garnered attention earlier this year for quoting the rapper Notorious B.I.G. at the president's impeachment trial (via Billboard). "I do think he's somebody that could, with a few breaks, become our speaker and also our president. He has that talent."
Another possible replacement should Republicans win back the House? Wyoming Rep. Liz Cheney. The daughter of former Vice President Dick Cheney turned heads earlier this year when she passed on a Senate seat run, fueling speculation that she has her eyes set on becoming the first female Republican speaker. "You could see a speaker's gavel in her hand, and I don't think it's that many years off frankly," says Oregon Rep. Greg Walden (via Politico). "She kind of reminds you of Margaret Thatcher or somebody like that in history: a strong person, in a big position, a woman who stands her ground in an otherwise male-dominated conference."