Here's What Allison Janney Had To Say About Anna Faris Leaving Mom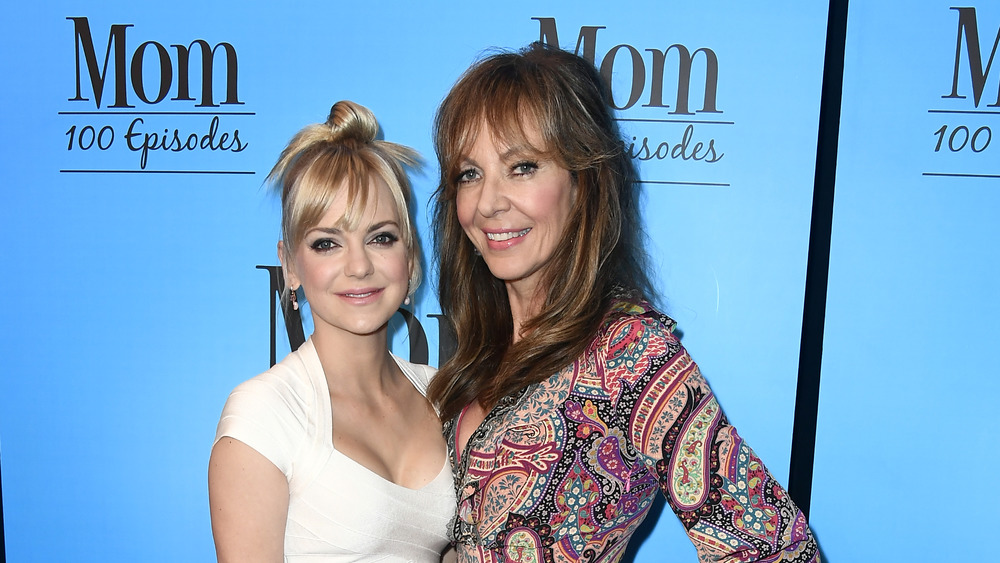 Frazer Harrison/Getty Images
After seven seasons of working together on the CBS sitcom Mom, Allison Janney and Anna Faris are finally parting ways. In the premiere of the eighth season, which aired November 5th, Faris' character Christy Plunkett left to pursue higher education, while the actor left the show to pursue other opportunities (via TVLine). 
What did Janney have to say about her on-screen daughter's departure? 
"It's a huge loss for the show to not have Anna because she was part of creating a character, Christy, that everyone fell in love with, who was so lovable and warm and gullible and funny and we will miss her so much," Janney told Entertainment Tonight. "I think I'll miss the most, for me, the relationship between Bonnie and Christy, even though that will still continue. But she won't be present. That's what I'll miss."
Still, she's glad to continue the show. She explains, " We're so grateful that we get to continue telling the stories about these amazing women and all leaning on each other, and helping each other get through whatever life throws at them." 
Where the show goes from here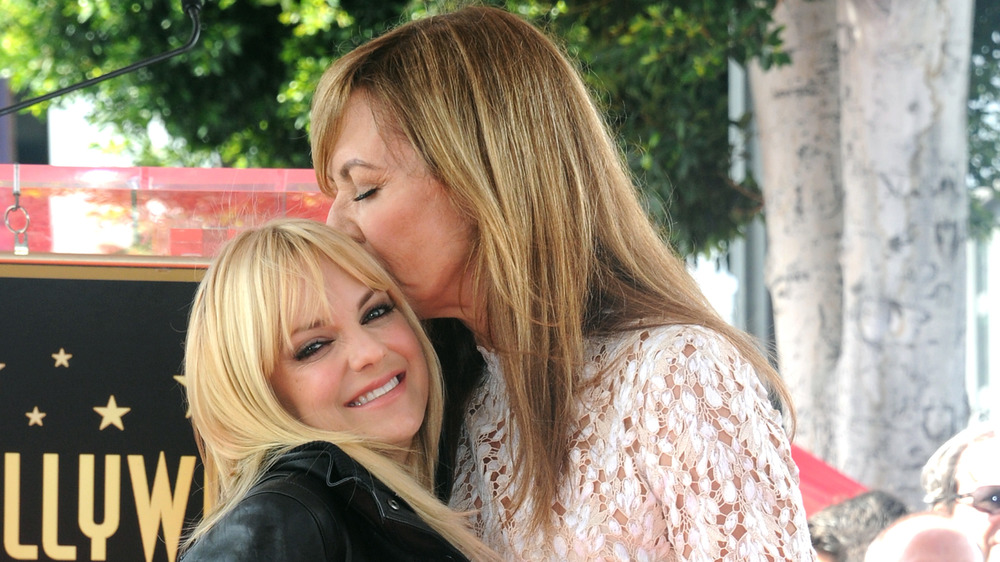 Albert L. Ortega/Getty Images
For now, the show is going to focus on Janney's character Bonnie and her relationship with her husband Adam, played by William Fichtner. 
"It's been actually fun because Adam, Bonnie's husband, we find that we have more time to discover our relationship and that we in fact do like each other very much," Janney explains. "In fact, we think we're so good at being in a relationship that we decide we can give advice to other people in relationships."
Announcing her departure, Faris had issued a statement in which she expressed her gratitude to the actors on the show, though she did not specifically mention Janney.
"The past seven years on Mom have been some of the most fulfilling and rewarding of my career," Faris said (via Vulture). "I'm so thankful to Chuck, the writers, and my amazing cast mates for creating a truly wonderful work experience. While my journey as Christy has come to an end, allowing me to pursue new opportunities, I'll be watching next season and rooting for my TV family."