Olivia Wilde And Jason Sudeikis Have A Sad Update On Their Engagement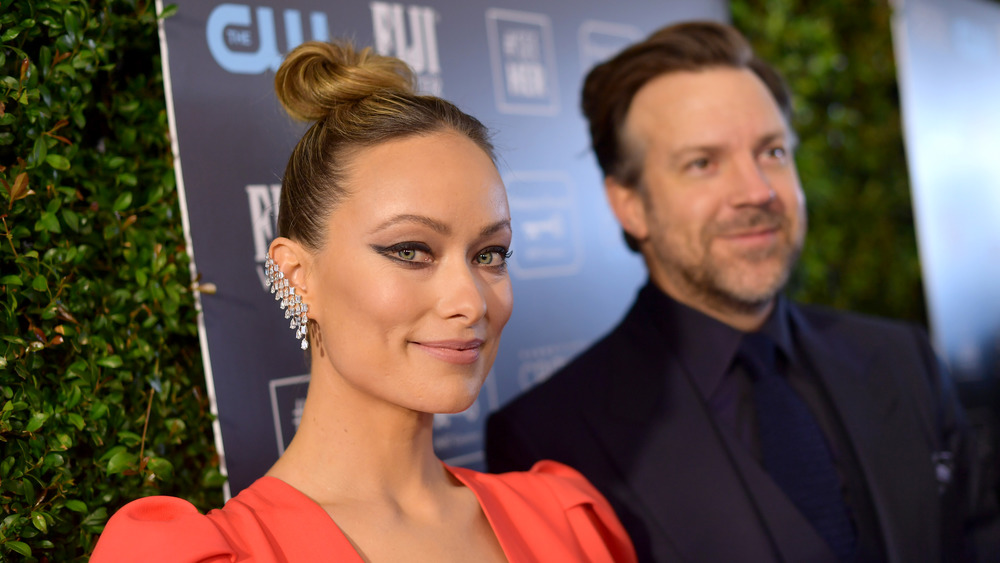 Matt Winkelmeyer/Getty Images
Many people thought actors Olivia Wilde and Jason Sudeikis were married. The couple shares two children, according to Page Six — a son, Otis, who is 6, and a daughter, Daisy, who is 4. But the celebrity parents are making headlines because they reportedly broke off their engagement. That's right — Wilde and Sudeikis were betrothed for seven years, but never officially tied the knot. And in fact, a source told People, "The split happened at the beginning of the year."
The source went on to detail about the stars' split, "It's been amicable and they've transitioned into a great co-parenting routine. The children are the priority and the heart of the family's relationship." It's worth noting that according to Us Weekly, Wilde and Sudeikis were seen getting cozy together at the beach as recently as September, so it seems the timing of their split is known only to them.
Why Olivia Wilde and Jason Sudeikis never got married
The couple first met in 2011 at a Saturday Night Live party, and Sudeikis proposed to Wilde in 2012. They defended not saying "I do" in several interviews. "We are seriously connected," Wilde told Porter Edit in 2016, adding, "Before you have a child, marriage is the ultimate commitment and promise to one another, and then once you have a child, it's like, 'Oh, we're committed and promised already.'" Sudeikis also previously joked they were waiting until marijuana was legal in every state — and then they would get hitched (via Us Weekly).
In the wake of her split from her children's father, Wilde took to her Instagram Stories to share a photo of Otis and Daisy, calling them, "My everythings" (via USA Today). While the actress occasionally shares photos of her kids on social media, she is mainly private about her personal life. 
Meanwhile,Us Weekly photographed the newly single mom of two at a horse stable over the weekend without her engagement ring on.