Here's Why Kaitlyn Bristowe Lost Her Cool During A DWTS Rehearsal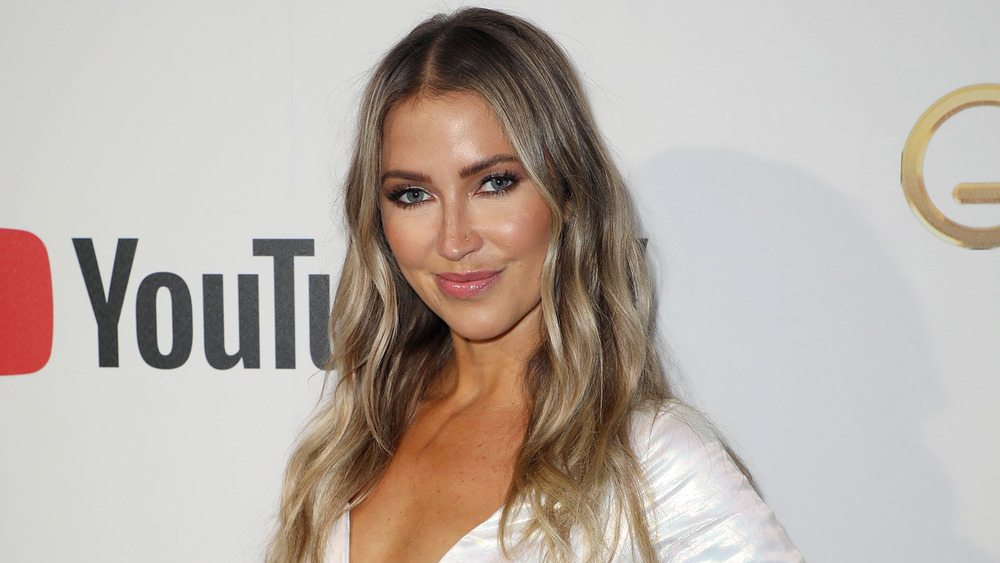 Alexander Tamargo/Getty Images
We can all be hard on ourselves sometimes and Kaitlyn Bristowe is no exception. The Bachelorette alum recently gave fans a behind the scenes look at her Dancing with the Stars rehearsal, according to People. She gave viewers on Instagram a glimpse of some of the fitting rooms and costumes, before things took a turn for the worse. Bristowe shared a post of herself frustrated with tears in her eyes after a dance rehearsal with her partner, Artem Chigvintsev.
"Now's the part where I cry into my salad," she said, according to E! News. "It's so funny. It's actually a memory I have of being on The Bachelorette and crying to my salad, not wanting to do it anymore. And here I am, but I do wanna do it."
The former Bachelorette is one of six contestants who are still competing for the Mirrorball Trophy, as reported by People. And if that wasn't stressful enough, tonight the show will be eliminating not just one, but two participants.
Kaitlyn Bristowe admits that she feels disappointed in herself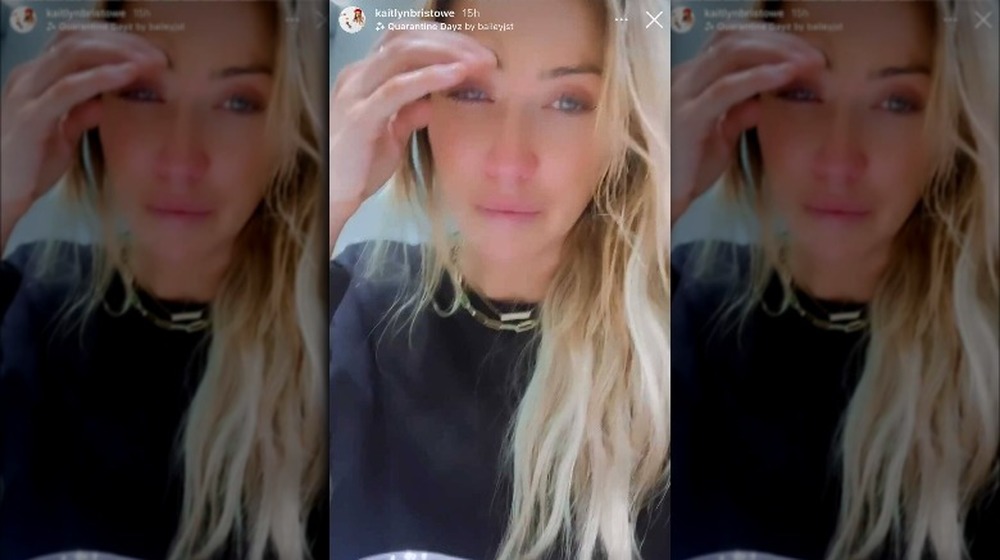 Instagram
Bristowe also admitted that she was feeling discouraged after her dance rehearsal, according to E! News. "You want rehearsals to go a certain way and when they don't I just get so disappointed in myself," she explained. "You work so hard to get to this point and you watch it back and you're like, 'I'm better than that.'"
She also shared a video to her Instagram that showed all her wounds and bruises from her time on the show. Chrishell Stause, who was recently eliminated from the ABC show, commented on the post that she understood the struggle. "No joke my right toe STILL has yet to return to looking like a real human toe," Stause admitted. "Getting scared it got stuck like this."
Even though the dancing competition hasn't been easy, Bristowe is doing her best to stay optimistic, per People. She finished her Instagram stories with her enjoying a glass of wine and a foot bath. "I'm gonna give it my all tomorrow," she said. "This is the time to friggen step it up."