The Real Reason Hilaria Baldwin Is So Upset About Her Ankle Injury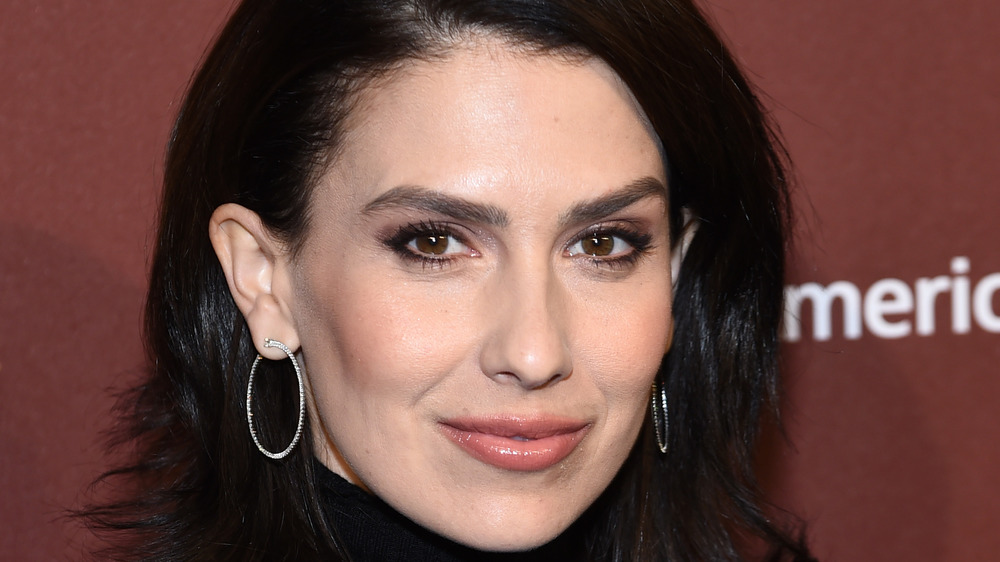 Jamie Mccarthy/Getty Images
New mom of five and wife of Alec Baldwin, Hilaria, has shared a sad update about her health via Instagram: "I broke my ankle yesterday because you know...2020." We see an image of the yoga teacher lying in bed, breastfeeding her infant son, who was born in early September, with a cast on her leg, crutches propped up beside her (via E! Online). Baldwin goes on to share how her injury happened, writing, "I went for a run and a car passed fast on this patch or road with no shoulder where there was a berm. I ran up on to the berm to avoid the car and as I was returning to the road, I fell and broke my ankle" (via OK! Magazine).
The writer's post continues as she admits, "It was silly and I'm frustrated and sad...but I'm determined to be positive and heal as quickly as possible." But then, Baldwin shares the most heartbreaking part of her injury, saying, "It's hard because I can't carry my babies — amongst so many other things." In addition to their newborn, Edu, the Baldwins are parents to a daughter, Carmen, age 7, and sons Rafael, 5, Leonardo, 3 and Romeo, 2.
Hilaria Baldwin shares a PSA to drivers who don't share the road
In addition to announcing that she had gotten into an accident, Baldwin's Instagram post served as a PSA of sorts to drivers who may not be considerate to runners and others on the road. "Reminder: if you are on a country road: don't speed and please slow down around runners, bikers, children and go around," the star mom urged readers, adding, "It's worth the extra few seconds it takes you." She also thanked a "kind man who stopped and helped me up from the road and waited" until Alec arrived.
Her actor husband was quick to attempt to bolster his wife's spirits, commenting on her post: "Even debilitated as you are, you look pretty good. I know. I know. You'd rather be exercising." Other commenters rallied around Baldwin to wish her a speedy recovery, acknowledging this wasn't a great time to get injured — after all, she already had her hands full with a house full of young kiddos during a pandemic!
Meanwhile, this isn't the first time Baldwin has suffered a bone break. She revealed in her 2016 book, The Living Clearly Method, that she broke her hip in 2009 (via People).