The RHONY Alum Heather Thomson Wants To See Return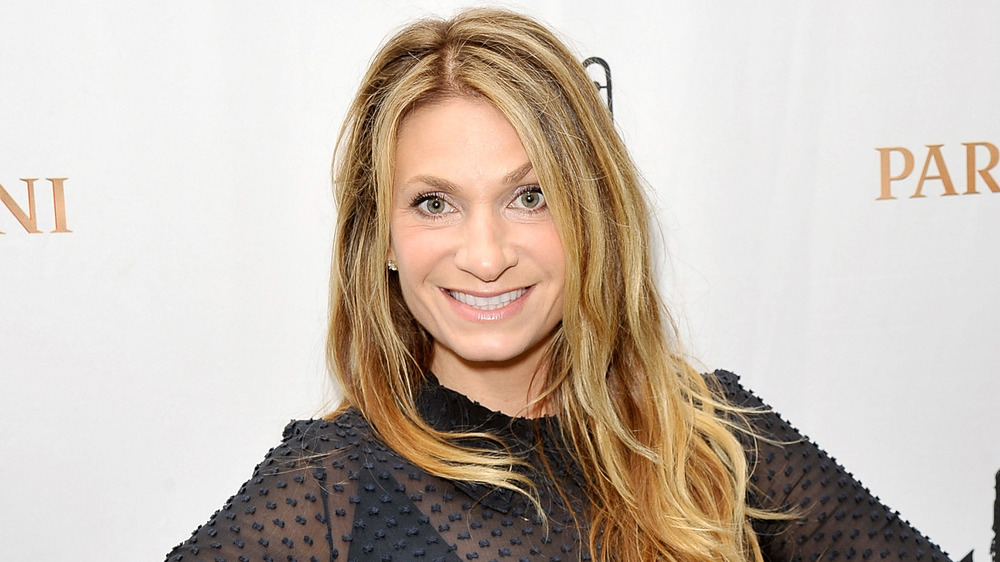 Chance Yeh/Getty Images
The Real Housewives of New York City has been on the air since 2008, and in that time there have been some truly iconic moments, not the least of which was Aviva Drescher removing her prosthetic leg and throwing it across the table after Heather Thomson called her claims of honesty "laughable" (via Bravo). It, therefore, came as something of a surprise when Thomson, who officially left the show after season 7 (but returns for regular cameo appearances), claimed in an interview on RealiTea with Derek Z that Drescher is the housewife she'd like to see return to the show (via NECN).
Thomson's reasoning was at least in part self-centered, since, in her own words: "[Drescher] helped make me iconic. I mean, I was the one that got the leg thrown at the head." However, the animosity between the two seems to have subsided since the two left the show, as Thomson explained: "I would love to film with her again... She's had a lot of time to think about her time on the show. Even though maybe some of the things that happened I didn't agree with, I know her intention was not to be a big, bad girl. She isn't. She's got a really good heart and she's a kind person." However, the reality of their relationship seems a bit more complicated. 
The truth about Heather Thomson and Aviva Drescher's relationship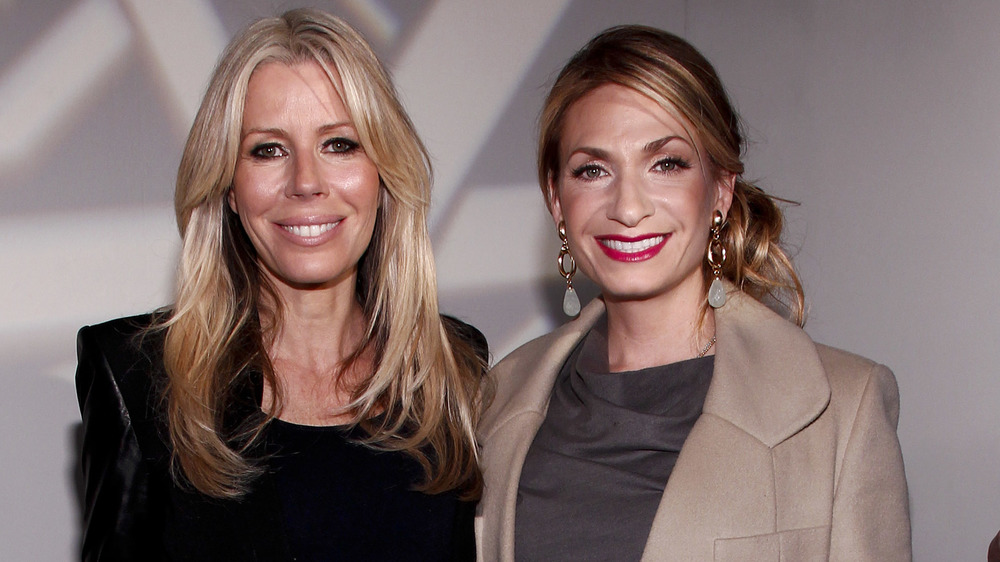 Brian Ach/Getty Images
The reason this comment surprised fans and viewers is because it contradicts previous statements Thomson has made about filming with Drescher. The Housewives' on-screen relationships are always tumultuous, but even in the years since the two featured on the show, Thomson was calling Drescher out. In an interview just last year on the podcast Out in the Wild, Thomson accused Drescher of using her prosthetic leg "as a crutch" during the show, and admitted that the whole leg throwing scene was staged (via CheatSheet). She even claimed that Drescher got fired because "she was difficult as a cast member." 
However, as with reality TV itself, it's difficult to say what is real and what isn't. Apparently the two have stayed in touch since the show, with Thomson even sending Drescher a video message for her recent 50th birthday celebration (via Bravo). Drescher has yet to comment on Thomson's interview, so it seems that, at least for now, her only Real Housewives cameos will be the personal video messages purchased by fans (via Cameo).