This Police Academy Star Is Still Stunning In Her 70s
Alright '80s kids, it's time to reminisce about one of the funniest comedy franchises ever made — Police Academy. What's not to love about a film featuring a bumbling band of misfit cadets turned cops that start out completely inept, but are able to save the day in the end?
The original 1984 film was so wildly popular it spawned 6 more movies, although most critics and fans would agree that none were as great as the first (via It's A Stampede).
And of all the famous faces that have passed through the annals of the comedy franchise's history, who could forget original cast member Leslie Easterbrook as the beautiful, and stronger than the guys, gun toting Sgt. Debbie Callahan? Also famous for her recurring role as neighbor Rhonda Lee in sitcom Laverne and Shirley, Easterbrook has had a successful career that has spanned over 40 years, and at 71 years young, not only is she as beautiful as she was in her 20s, but she's still a hot commodity in Hollywood (via 24Celebs.com).
Leslie Easterbrook has become a horror movie maven in recent years but we could see her in another Police Academy film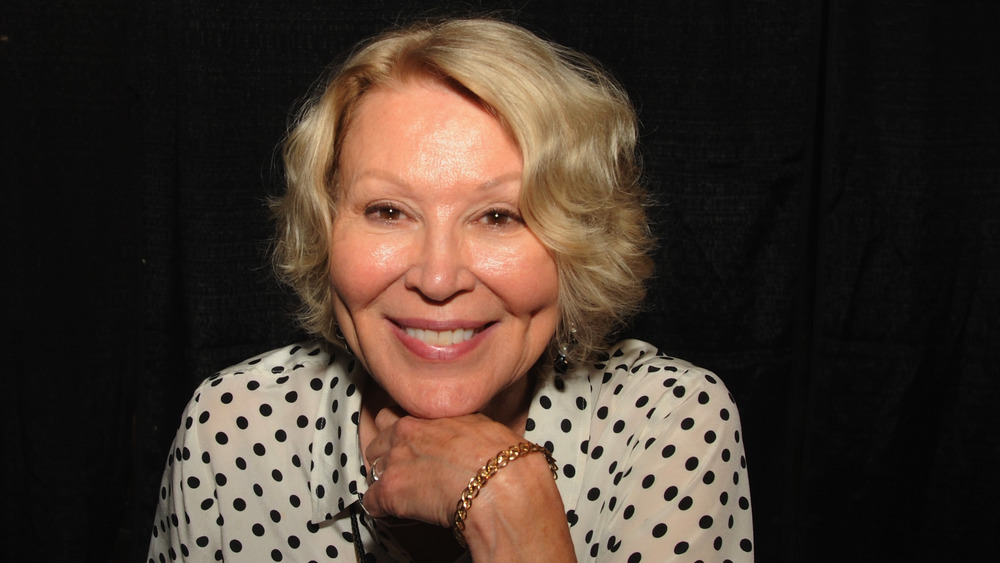 Bobby Bank/Getty Images
Starring in a number of horror films over the last two decades, Leslie Easterbrook has become a bit of a maven of the genre for fans of blood, guts, and gore, especially after her appearance in the 2005 cult classic The Devil's Rejects with her portrayal of the matriarch of the deranged Firefly family (via All Horror). She even rejoined Police Academy cast members Steve Guttenberg, Marion Ramsey and Michael Winslow for the SyFy channel's Lavalantula, a made-for-TV gem from 2015 that can be included in the cable channel's genre of outlandish films gaining popularity in recent years for its overt satire of traditional horror tropes.
What's most exciting is that as of early this year, the rumors that a Police Academy reboot featuring a handful of the original cast members has all but been confirmed according to Moviehole. Apparently, Warner Bros. is on the fast track to produce a bunch of new films for the HBOMax streaming service and a new Police Academy is one of its targeted productions.