Here's What Eating Cinnamon Really Does For Your Hair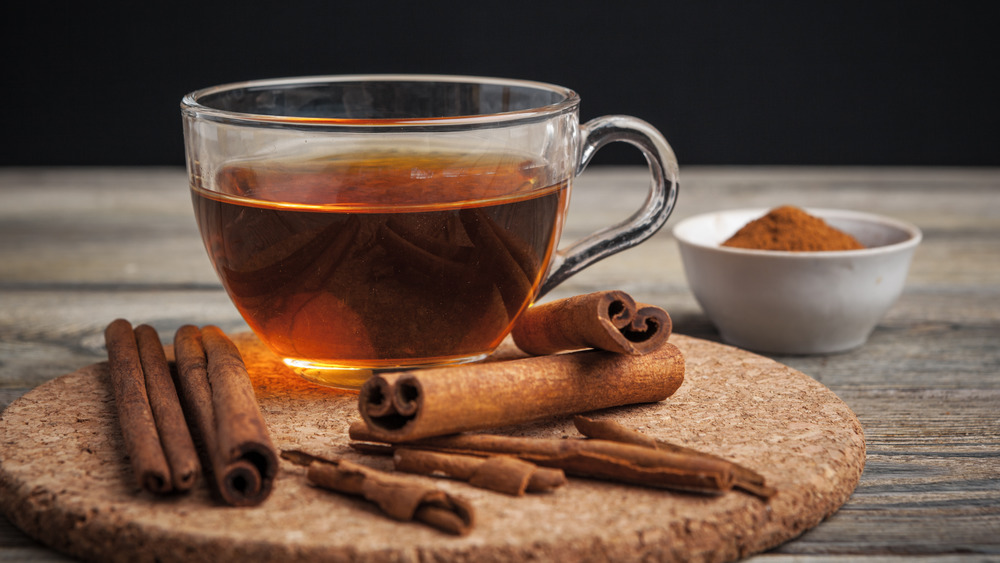 Shutterstock
Good news as holiday season approaches! Cinnamon may be the strong hair ingredient you didn't know you needed. On top of its heart-healthy and antioxidant-rich properties, this spice may also be a valuable ingredient for your beauty routine as well. The healing properties of this classic pie spice have long been a part of healing routines around the world, and for good reason, as there are unexpected health benefits of cinnamon. Cinnamon contains high levels of polyphenols, and it can help fight or help protect your body from inflammatory conditions, high-blood pressure, and even cancer, Healthline notes.
What makes this little additive so powerful for hair health? It's ability to stimulate blood flow along with its high level of antioxidants. 
Many have used cinnamon as a topical ingredient to help with hair and scalp health; some even add it to their conditioners or apply cinnamon oil to various parts of their mane, Beauty Glimpse explains. Since cinnamon is rich in nutrients, using it topically can add these properties to your strands. As a powerful antioxidant, cinnamon can keep your hair healthy by nourishing the follicle and thus minimizing chances of breakage.
Cinnamon aids in scalp health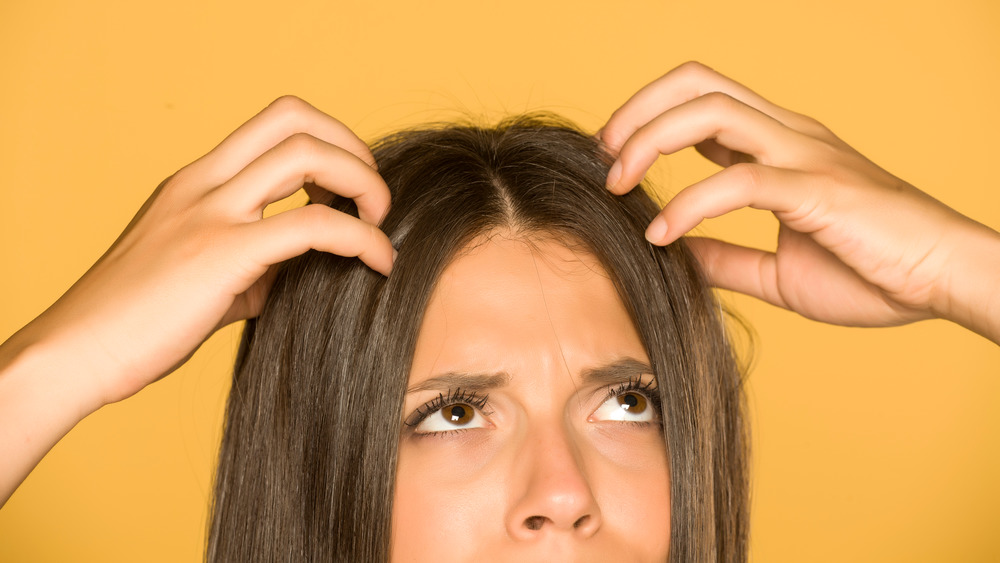 Shutterstock
On top of infusing your hair with important nutrients and minerals, cinnamon also can improve circulation. By stimulating the blood in the scalp and increasing circulation, your strands can more easily receive the oxygen and nutrients they need to stay strong and healthy, WebMD explains. You can ingest your cinnamon or add it in products like masks and conditioners to reap this benefit.
When applied topically, cinnamon also works as an exfoliant — sloughing off dead-skin cells and giving your strands room to breathe, Beauty Glimpse explains. With less gunk obstructing its growth, your hair can grow more quickly, and this may even reduce hair loss, according to the outlet. Plus, if you're dealing with an itchy, inflamed scalp, this spice packs the soothing punch that can help offset this issue.
While most of the evidence for these benefits is anecdotal, adding a great-smelling spice to your conditioner every few washes may not be a bad idea.