Everyone's Talking About A New At-Home COVID-19 Test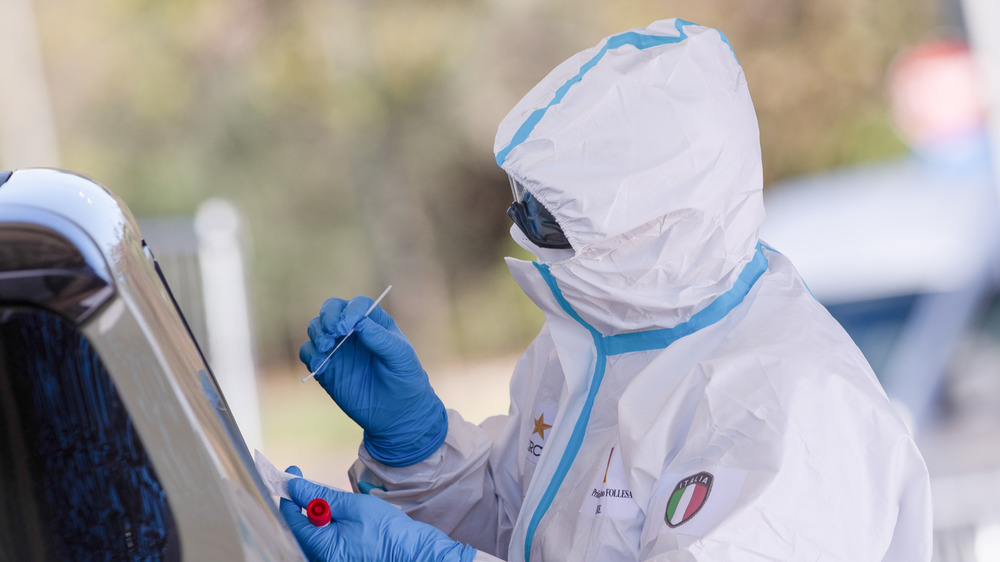 Emanuele Perrone/Getty Images
Anyone who has submitted to a COVID-19 nasal test knows the drill: a swab resembling a Q-tip bred on steroids is inserted into your nose by a health-care professional, then processed in labs using high-tech equipment — which means results are not ready for a few days. But that's going to change, now that the Food and Drug Administration has given emergency authorization for a single-use COVID-19 test kit which can be used at home. The new test allows a user to collect a nasal sample then mixed into a laboratory solution which can plug into a medical device. In reporting the breakthrough, ABC says a positive result can be seen in as little as 11 minutes, although the process itself could take up to half an hour. The test is authorized for use in people 14 years and older (via FDA). 
Jeff Shuren, who is director of the FDA'S Center for Devices and Radiological Health called the test a priority for the FDA because "A test that can be fully administered entirely outside of a lab or healthcare setting has always been a major priority for the FDA to address the pandemic. Now, more Americans who may have COVID-19 will be able to take immediate action, based on their results, to protect themselves and those around them."
COVID-19 rapid tests are currently available in other parts of the world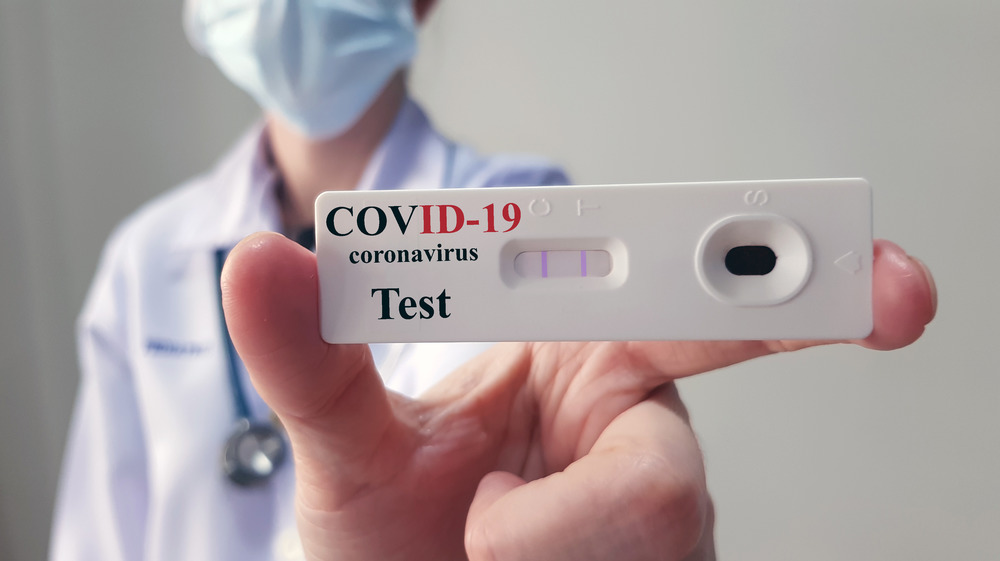 Shutterstock
This may be the first home kit cleared for use in the US, but rapid COVID-19 tests have been available outside the country for some time now. In Europe, Reuters says those tests are most effective when they are used by people up to five days after they develop symptoms, and in cases where there are high viral loads.
U.S. healthcare professionals appear divided by the news. One doctor took to Twitter to celebrate the emergency approval, saying: "This is a game changer. If we can get at-home results, combined with the therapeutics we've had for a while now & a vaccine coming up... we are truly on the way to ending this pandemic." Others that say that there is still a need to be cautious, particularly because of the "emergency use" circumstances under which the rapid test is being released. "The data is just still emerging, Obviously with some past emergency use authorizations it pays to be cautious with what the FDA has put out here, but it's certainly a promising sign," Tom Bollyky, director of the global health program at the Council of Foreign Relations tells CNN.
ABC says the test will require a prescription, and anticipates that the kit will be available nationally by early spring of next year.