Donald Trump Just Canceled His Thanksgiving. Here's Why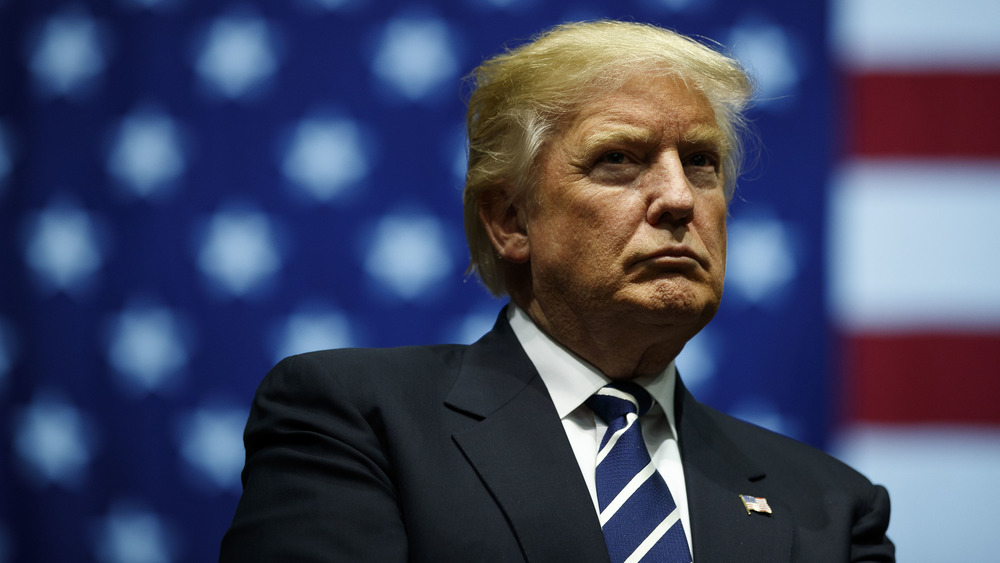 Drew Angerer/Getty Images
Since Joe Biden was declared the winner of the 2020 presidential election, President Donald Trump has been keeping a low profile — in person, that is. He's still just as active as ever on Twitter, where he is maintaining that he is the rightful winner of the race. "I WON THE ELECTION," he recently tweeted. "VOTER FRAUD ALL OVER THE COUNTRY!"
While experts do not agree with Trump's belief of widespread voter fraud, and many of Trump's tweets come with warnings from the social media platform that his claims are disputed, the president seems to be prepared to go into the holiday season fighting the election results.
That's not to say everything is business as usual, though. While Trump has continued to champion his cause, he has also cancelled the Trump family's tradition of having Thanksgiving at his Florida resort, Mar-a-Lago. Melania Trump's spokesperson, Stephanie Grisham, tweeted the news.
Joe Biden is scaling down his Thanksgiving dinner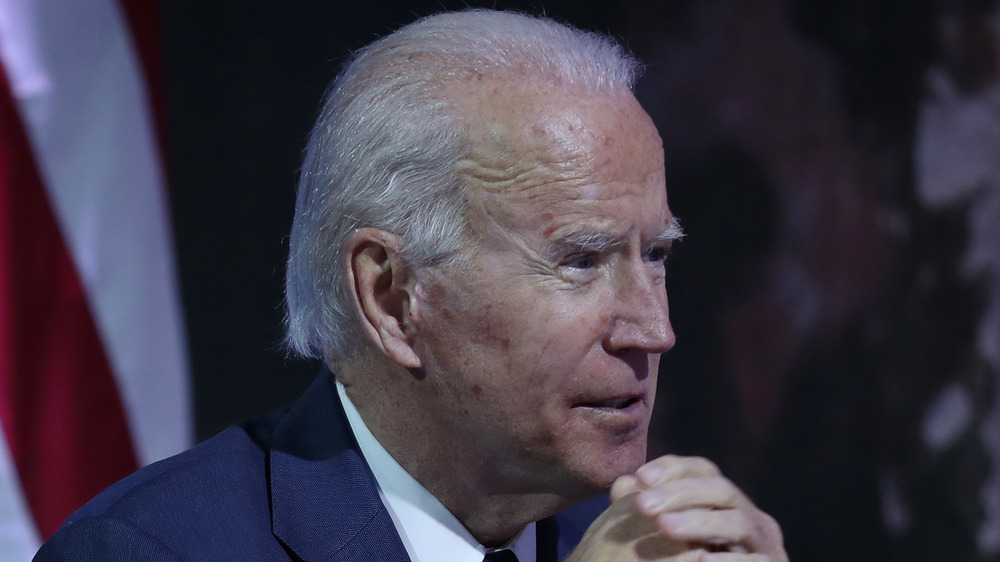 Joe Raedle/Getty Images
Rather than heading to Florida, the president and first lady will celebrate the holiday in the White House. While it's possible that Trump cancelled the annual trip due to a rise in COVID-19 cases all over the country, the Daily Mail noted that Trump has been laying low and has only been seen in public a couple of times since Biden was declared the victor of the election. It's possible that the president may be staying in the White House in order to keep maintaining his low profile.
President-elect Joe Biden has also announced his plans for the upcoming holiday. While Biden has a large family, he announced at a news conference that the Bidens will have a small gathering of no more than 10 people, in keeping with health guidelines. Everyone will be tested for COVID-19 before the dinner, which will be socially distanced. Masks will be worn.
"I just want to make sure we're able to be together next Thanksgiving, next Christmas," he said (via People).