Why Kurt Russell And Goldie Hawn Are Costarring Again After 33 Years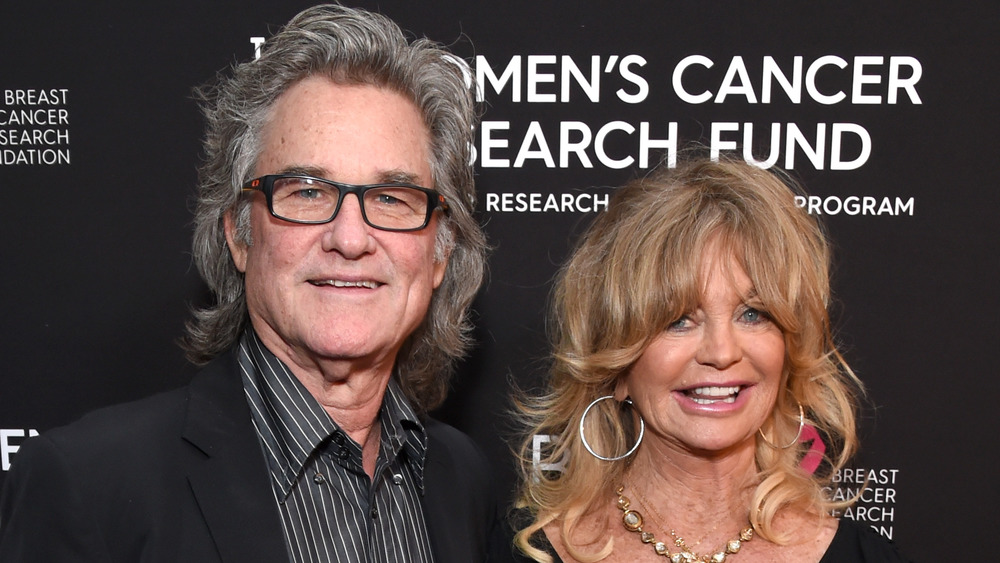 Michael Kovac/Getty Images
If you've seen the 1987 classic romcom, Overboard, you'll know about the incredible chemistry between real-life couple, Kurt Russell and Goldie Hawn. The pair first met in 1966 on a movie set, but started dating later in 1983, The New York Times reports. Combining their families and having a child of their own, Hawn and Russell never married, but are still together today and are as sweet as ever. However, outside of their feature film, Overboard, the two haven't starred opposite one another since its debut.
In 2019, Hawn had a small role as Mrs. Claus at the end of Russell's Netflix holiday movie, The Christmas Chronicles, and it was the first time the two had been seen onscreen together in over three decades. In a joint interview with the The New York Times, Hawn and Russell explained why they haven't done many movies together. "I thought we'd work together much sooner than this, but Goldie and I are pretty choosy. And generally, Goldie Hawn movies and movies that Kurt Russell is in are pretty different things," Russell said. "It's not mandatory just because you live with someone, you love someone and you enjoy working together that you should do 10 or 15 movies together."
It seems that the timing, the subject, and the script for The Christmas Chronicles 2 — which will premiere on Nov. 25, 2020 — would finally bring them back together onscreen.
Kurt Russell and Goldie Hawn took their roles as the Clauses rather seriously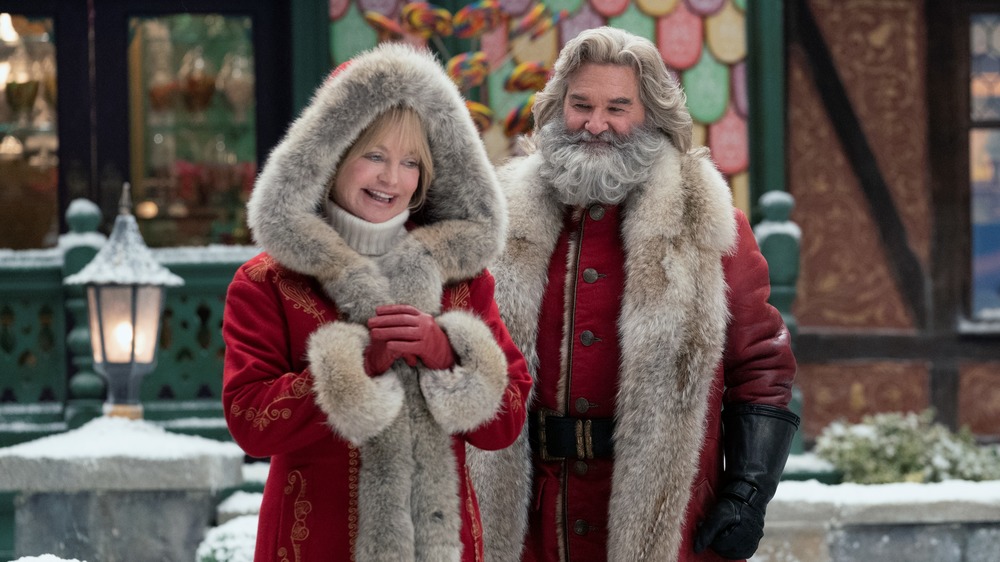 Joseph Lederer/Netflix
As seasoned actors, it should come as no surprise that Kurt Russell and Goldie Hawn came prepared to play the mythical holiday couple, Mr. and Mrs. Claus, in Netflix's film series, The Christmas Chronicles. As Russell explained his devotion to his character to CBS News in November 2020, "You gotta remember, he's a real human being. He's not a comic book character. He's not made up, he's not drawn up. He was a bishop. He was a man. The question, of course, is through the myth and the legend and whatnot, how is he still around? How is that possible?" 
Whether it's in real life or in their movies, the couple seem to have a certain magic that brings them together no matter where they are. Despite the pair's success in their careers and in their relationship, they apparently don't consult one another for advice on which roles to take on, their interview with CBS News makes clear. That said, The Christmas Chronicles proved to provide the pair with an exciting chance to reunite, redefine Santa Claus movies, and even learn elvish. "[Kurt] says it's a language, but in my mind it's just sounds," Hawn quipped to The New York Times.
After over 30 years, this dynamic duo is coming back to our screens to stand the test of time in a holiday movie that will likely become a seasonal staple in households all over.