The Bizarre Story Of How Lady Gaga Got Her Name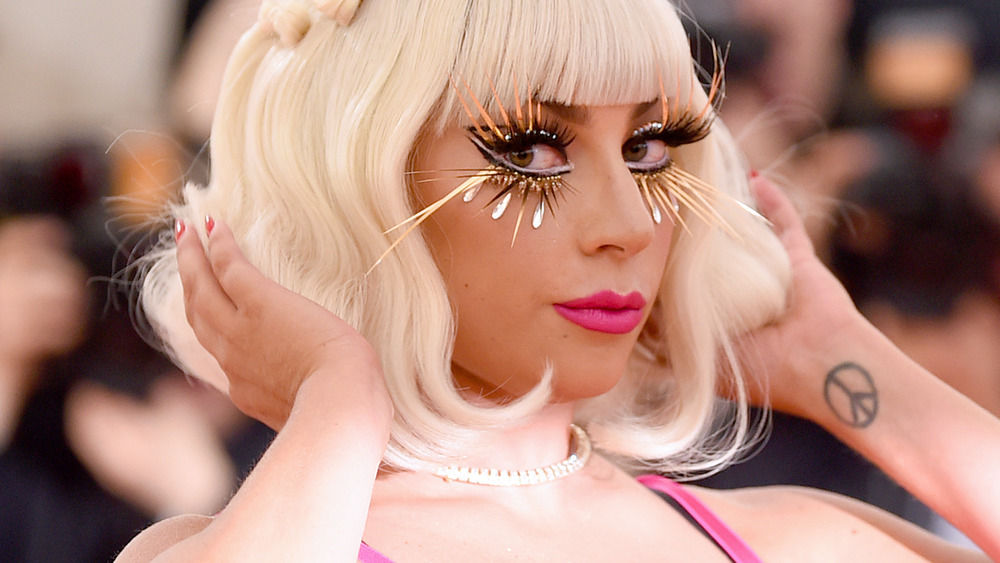 Jamie Mccarthy/Getty Images
Lady Gaga burst onto the scene with her 2008 mega-hit, "Just Dance." Since then, she's graced fans with 8 albums, 11 Grammy wins, an Oscar for best original song for A Star is Born, countless tours, and, fingers crossed, a Las Vegas residency at Park MGM sometime in the COVID-free future. Always reinventing herself, Gaga, born Stefani Joanne Angelina Germanotta, can turn heads in a meat-dress or as a red carpet movie star, and it all seems to fit her ever-changing persona. And although Gaga has explored different monikers for her alter-egos, including Yüyi and Jo Calderone, when it comes to representing herself, it's never her birth name — it's always some variation of Lady Gaga. Even her acting credits in both American Horror Story and A Star is Born are credited to Lady Gaga.
The pop icon has been Lady Gaga for so long, long before hitting it big, that she revealed in an exclusive with Rolling Stone back in 2009, "I've always been Gaga ... I suppressed all those eccentricities about myself so I could fit in." She added, "Once I was free, I was able to be myself."
But how in the world did Stefani Germanotta turn into Lady Gaga? The origins of the nickname turned stage name, turned identity, according to the icon herself, harken back to her early days in New York City and an unlikely connection to the legendary rock band Queen.
Lady Gaga's stage name includes a reference to a Queen song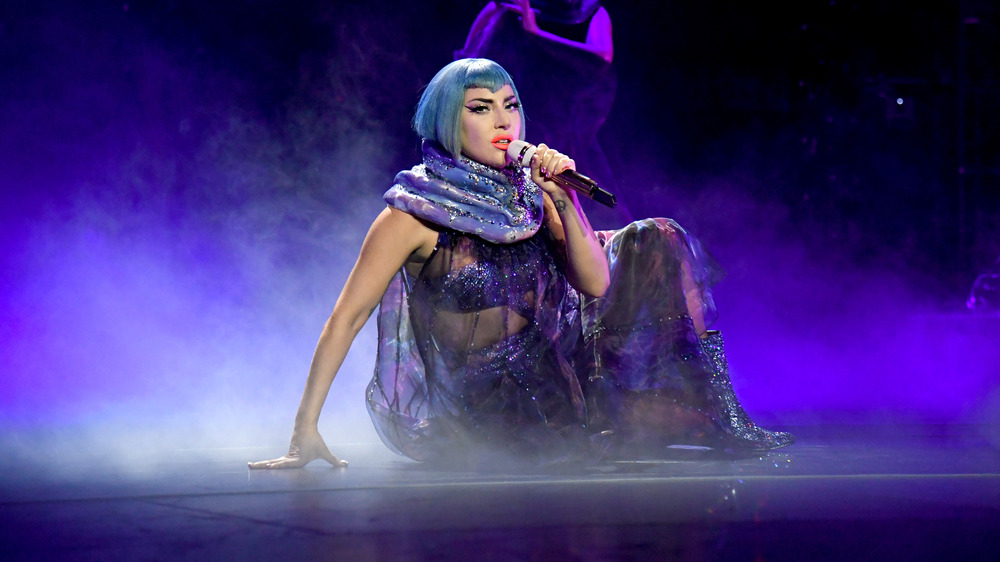 Kevin Mazur/Getty Images
According to the pop diva herself, the name came about after her boyfriend at the time and former producer, Rob Fusari, likened some harmonies she recorded to Freddie Mercury, lead singer of Queen, and started singing their hit song "Radio Ga Ga" to her (via Rolling Stone). In a since-deleted interview with Flybe Magazine (via QueenZone.com) back in 2010, she explained that Fusari would sing the song every time he saw her, and "started to call me Gaga when I'd come into the studio." And apparently her friends adopted the nickname, as well. In an interview with Oprah from 2010, she explained, "it just kind of stuck."
She also told Flybe, "I decided that I'd been playing under my real name for so long, I wanted to reinvent myself. So I said, 'What about Lady Gaga, because Gaga is sort of crazy and Lady has such connotations.'"
Unfortunately, conflicting origin stories about Gaga's name, which has become iconic in and of itself, have started coming up over the years, tarnishing what was a plausible and entertaining anecdote.
We'll probably never know exactly who coined the name Lady Gaga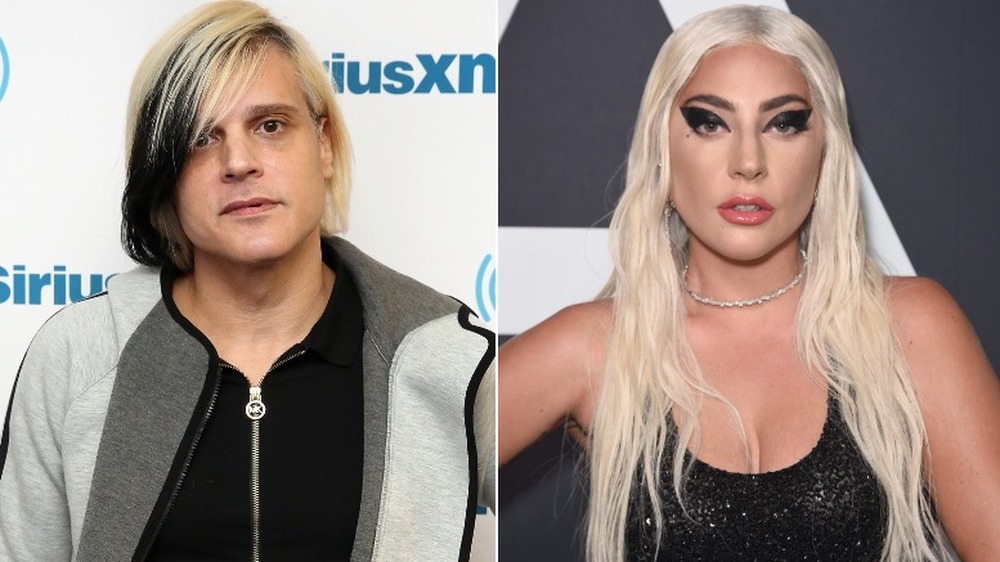 Monica Schipper, Presley Ann/Getty Images
In 2010, after the origin story of her name came out, Rob Fusari filed a $30 million lawsuit alleging that not only had he come up with her famous stage name, but that he also discovered Lady Gaga's talent, as well, and was owed some of the royalties. According to the New York Post, he confirmed her story, in part, making the connection to the Queen tune that he played for her in the studio, but he alleges that a fateful auto-correct on a text message from his phone changed "Radio Gaga" to "Lady Gaga," spawning the name that would soon become recognized worldwide.
It's impossible to confirm or deny his allegations, however, because the lawsuit was dropped the same year. But since the controversy, other rumors and allegations have come up that the name Lady Gaga was actually invented by executives in a marketing meeting when determining how to brand the pop star (via SheKnows).
We may never know the real truth of how Lady Gaga got her name, which, like in many cases of crossed stories and the telephone game, is likely a little bit of each of the interpretations. And maybe that's the point. Lady Gaga is an enigma, ever changing and mysterious, and it's not for us to wonder how she was named but only to enjoy her performance.