Why You Should Start Using Seaweed On Your Skin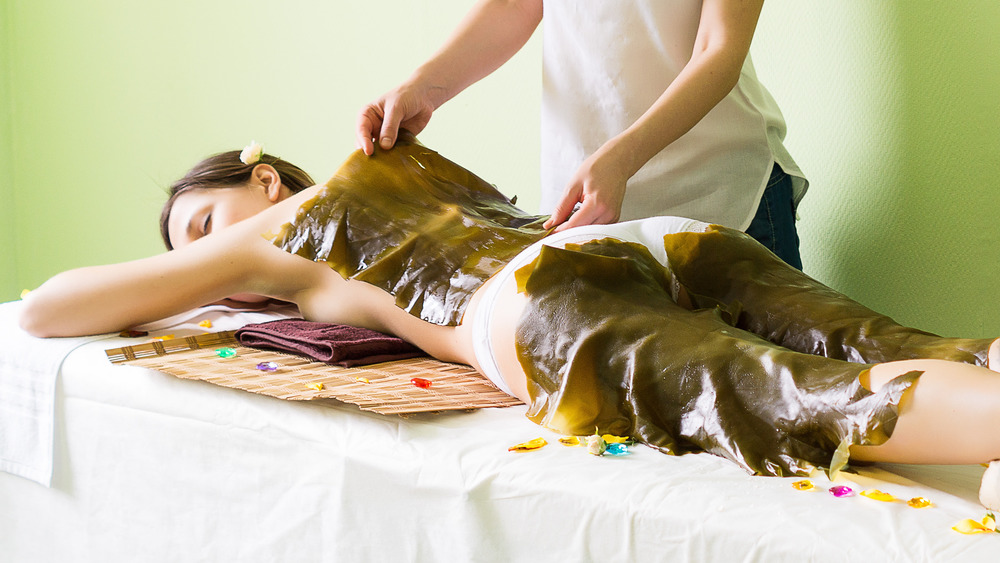 Shutterstock
We may receive a commission on purchases made from links.
You might be most familiar with seaweed from the dinner table as a sushi wrap or a snack, but it should also be on your radar as a beauty product. From face creams to high-end spa treatments to an at-home soak, there's all kinds of ways to get the many skincare benefits of seaweed. The reason behind those benefits is the fact that seaweed absorbs nutrients from ocean water and because of its cell structure, those nutrients, like vitamins, minerals, amino acids, salts, and fats, can be effectively absorbed by our skin, making it an ideal skincare ingredient (via SeaFlora).
"Seaweed is perhaps the most beneficial and abundantly available natural ingredient for skincare on the planet," Lydia Sarfati, New York City-based master esthetician, told Byrdie. 
There are various types and kinds, with seaweed as a catch-all word for marine plants and algae, and Sarfati explained why that's important to Byrdie: "Because there are so many different species of seaweed, it can be useful for all types of skincare and cosmetic products, from cleansers, toners, moisturizers, serums, and masks to cosmetics like powder and lipgloss."
Anti-aging, moisturizing, exfoliating, seaweed can do it all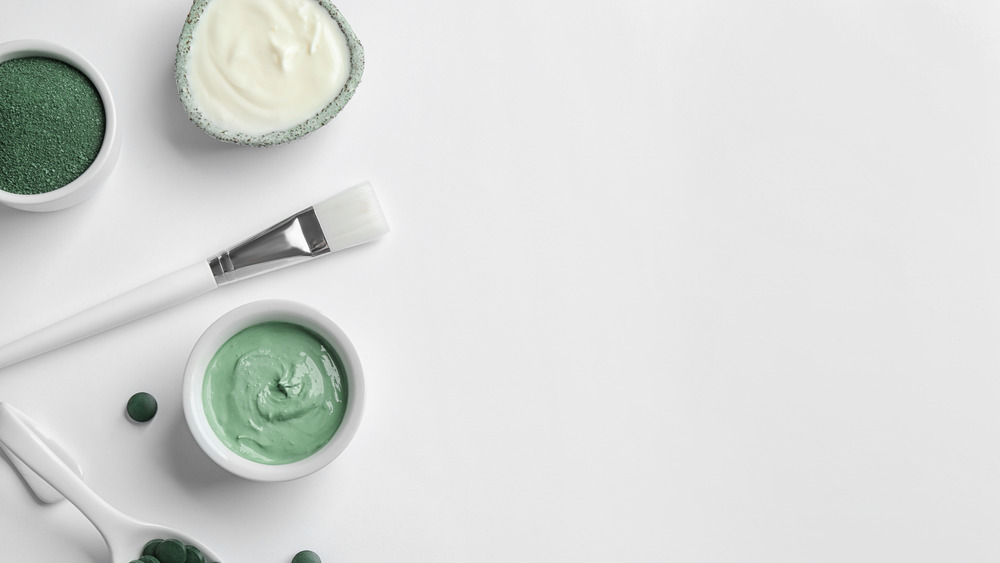 Shutterstock
So just what can seaweed do? It can diminish fine lines and wrinkles, exfoliate, draw out impurities; overall, it can moisturize, revitalize, and even strengthen your skin (via Osmosis Day Spa). It also has anti-inflammatory benefits and can reduce redness, according to DermStore, which makes it a good ingredient for those with acne or rosacea.
"The wonder of seaweed is that it targets a wide variety of skincare concerns—antioxidants are anti-aging, humectants act as skin hydrators, vitamin B complex is soothing, and so forth," explained dermatologist Brendan Camp to Byrdie.
Look for organic products when you can, since it means the product is not only good for your skin, but good for the planet. Diane Bernard, known as "The Seaweed Lady," hand harvests seaweed off the coast of western Canada for her skincare line SeaFlora, which was the first skincare line in the world that's made from certified organic seaweed (via SeaFlora). Bernard told the Fairmont Empress in Canada, a hotel that uses her products in their spa, "The organic certifications verify our hard work and endeavors in conservation to protect the marine environment. We work with the whole seaweed to gently process it and retain all the exceptional elements contained deep within the seaflora."