The Real Reason Taraji P. Henson And Kelvin Hayden Called It Quits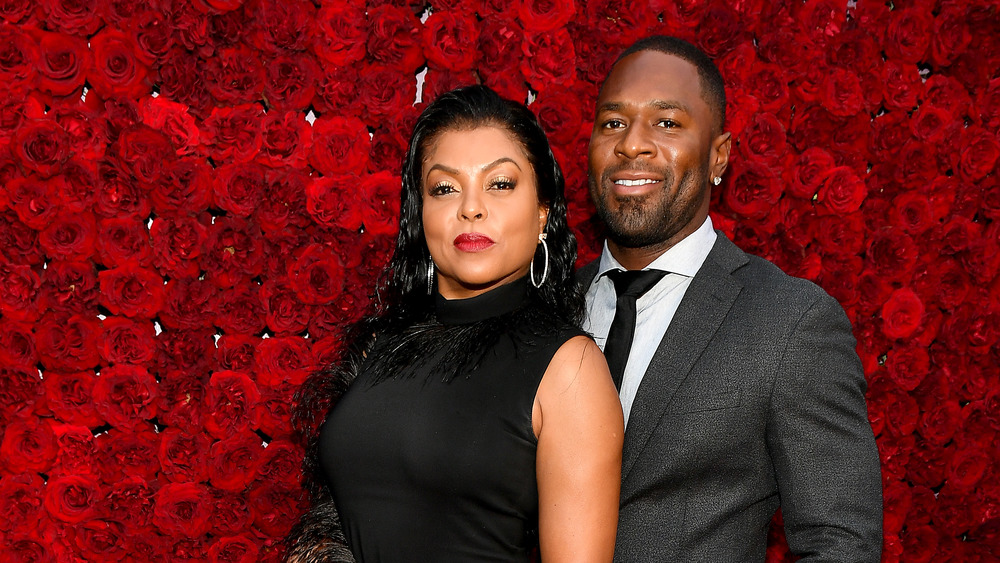 Paras Griffin/Getty Images
In the very best marriages, each partner is able to be their best selves, without either person feeling their own identity shrink. Alas, as much as they once had hoped to live happily every after together, it did not look like Empire actress Taraji P. Henson and NFL star Kelvin Hayden were going to have one of those marriages. That's why they called off their engagement, Henson explained to The Breakfast Club.
"My happiness is not his responsibility and his happiness is not mine," Henson told the hosts of the show, as well as fellow guests Tracie Jade Jenkins and therapist Jay Barnett. "We have to first learn how to make ourselves happy to make each other happy. And so, when one person is taking the weight of the entire relationship, it's never gonna work." According to Henson, their relationship just did not feel like a two-way street, and she didn't want to be the only one doing all the work. "You have to still stand up for yourself and be there for yourself. But it's hard to do if the other person is doing that part either. That's why relationships are so difficult — they're difficult."
Taraji P. Henson & Kelvin Hayden went to couples counseling before deciding to split up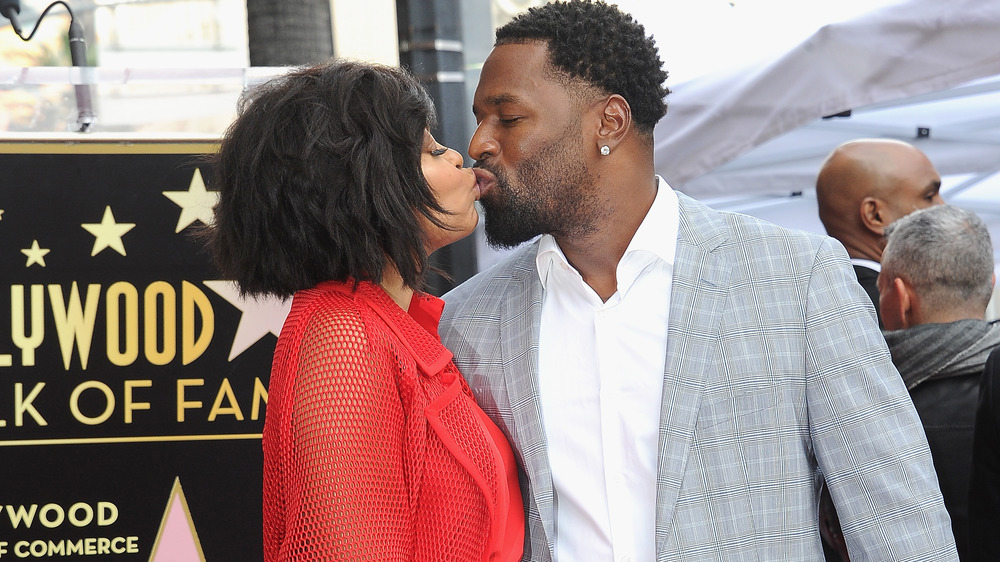 Albert L. Ortega/Getty Images
Certainly, celebrity relationships can seem about as permanent as melting snow, but Henson and Hayden both wanted their love to endure. Hayden's proposal was like something out of a modern-day storybook, with a Cartier bracelet, grape-sized diamond engagement ring, and chocolate covered strawberries involved, as Henson shared on her Instagram feed in 2018. But then the storybook turned into reality, and things weren't picture perfect, so the couple delayed their wedding date, hoping to work things out.
As the months progressed, their relationship continued to unravel. Henson was spotted without her engagement ring this summer, and Hayden was a no-show at her 50th birthday party (per Essence). The two tried couples counseling before finally conceding that they needed to go their separate ways, Henson explained to The Breakfast Club. "I'm dedicated to the black man, y'all. I just turned 50 and I mean, I hadn't said it yet, but it didn't work out," Henson said. "I tried. I was, like, therapy. Let's do the therapy thing, but if you're both not on the same page with that then you feel like, you're taking it on yourself, and that's not a fair position for anybody to play in a relationship."