Here's What You Don't Know About Taraji P. Henson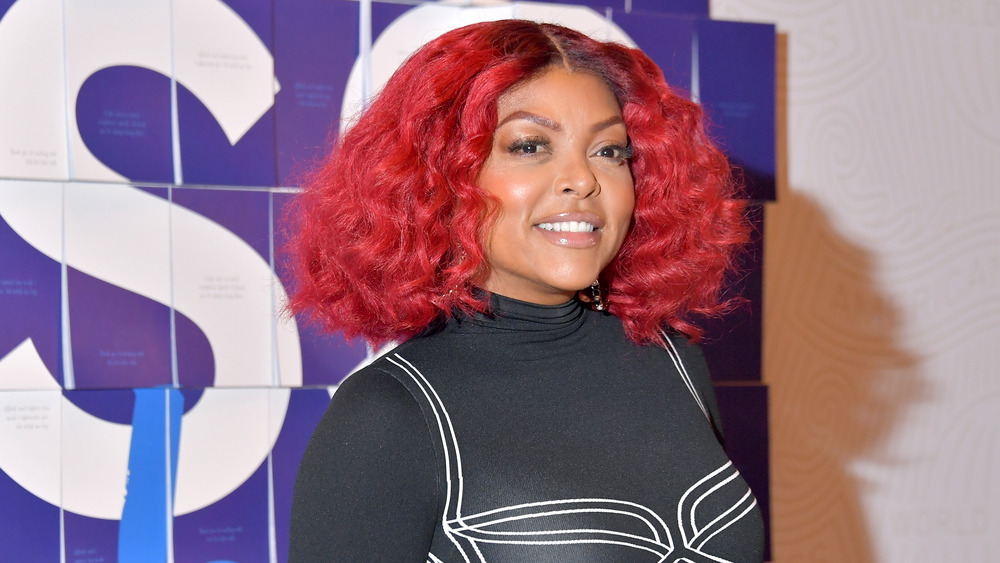 Michael Loccisano/Getty Images
You may have most recently fallen in love with her for her Golden Globe-winning performance as the fierce, powerful, and sassy Cookie on the TV drama Empire. But Taraji P. Henson has held some other seriously iconic roles during what could be considered an unconventional career path, at least compared to other actresses who often break into their first big roles at a younger age. Her unique success story is one we find inspirational. Born into a working class family in Washington D.C. in 1970, Henson always had a passion for the performing arts. Though she was turned down when applying to a performing arts high school and spent her first college years studying electrical engineering, she failed pre-calculus and used that as an opportunity to transfer to Howard University to study theater, her true passion (via Biography).
She managed to attend college while working two jobs, one as a secretary at the Pentagon and a second as an entertainer on a cruise ship. She also became pregnant during her time at Howard and gave birth to a son. Even with all of these responsibilities, Henson sharpened her dancing, singing, and acting skills so well she earned herself a Triple Threat Scholarship. "When I got pregnant in college, people said, 'This is it for her.' But I did not stop. I never missed a class. I was in the school musical when I was six months pregnant — we just made the character pregnant," she told Glamour magazine.
How Taraji P. Henson got her big break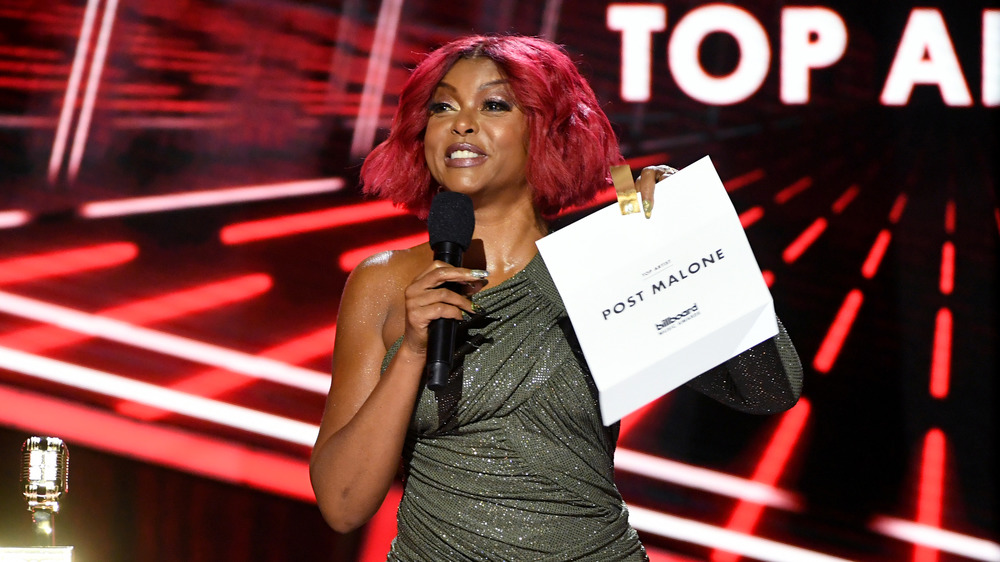 Kevin Winter/Getty Images
After graduating college and leaving an unhealthy relationship, Henson moved with her son and only $700 to Los Angeles to chase her dreams. She worked an office job while auditioning, and landed her first TV role in 1996 on kids' show Smart Guy, which lead to another role on Sister, Sister. She then spent the next few years making individual appearances in episodes of other TV shows like E.R. Henson finally got her big movie break when she was cast in Baby Boy in 2001. Then came the role many see as the precursor to her spot on Empire: she was cast as the soft-spoken, loyal, and inherently talented Shug in Hustle and Flow alongside Terrence Howard. She continued to land major film roles and in 2008 was nominated for a Screen Actors Guild Award and an Academy Award for her performance in The Curious Case of Benjamin Button (via Biography).
But perhaps her most challenging role has been the one that set everyone abuzz when Empire premiered in 2015. "Cookie is the reason I drink," the actress jokingly told Glamour magazine. "She uses every emotion inside of me. She uses everything. When I saw the scripts, I was nervous, but then I realized that if I based everything in her reality and her pain, people would empathize instead of judge," she said. She was right. Fans fell in love with her and her peers awarded her a Golden Globe for her performance.