Why The Bidens Are Only Having One Guest For Thanksgiving This Year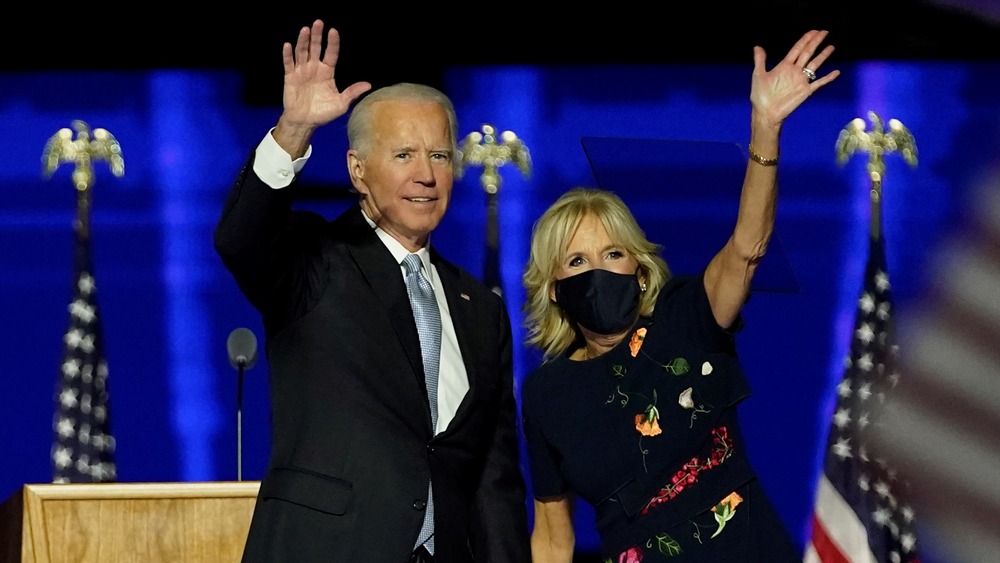 Pool/Getty Images
Thanksgiving is going to be quite intimate at the Biden family home this year. The President-elect has a huge family that includes two living children and several grandchildren, not to mention three siblings. And that's just his side of the family. His wife, Jill Biden, has four younger sisters (per Biography).
While it would only be natural to want to have a huge Thanksgiving this year to celebrate not only the holiday but his presidential win, the Bidens are only having one guest over this year due to the COVID-19 pandemic.
During a virtual briefline (via the Daily Mail), Biden told frontline healthcare workers that while his family is close-knit, they're opting for a private Thanksgiving this year "because you can't mix the families that have been away, that haven't been quarantining." Biden did not reveal who the third person joining him and Jill will be.
Joe Biden believes 'there is hope on the way'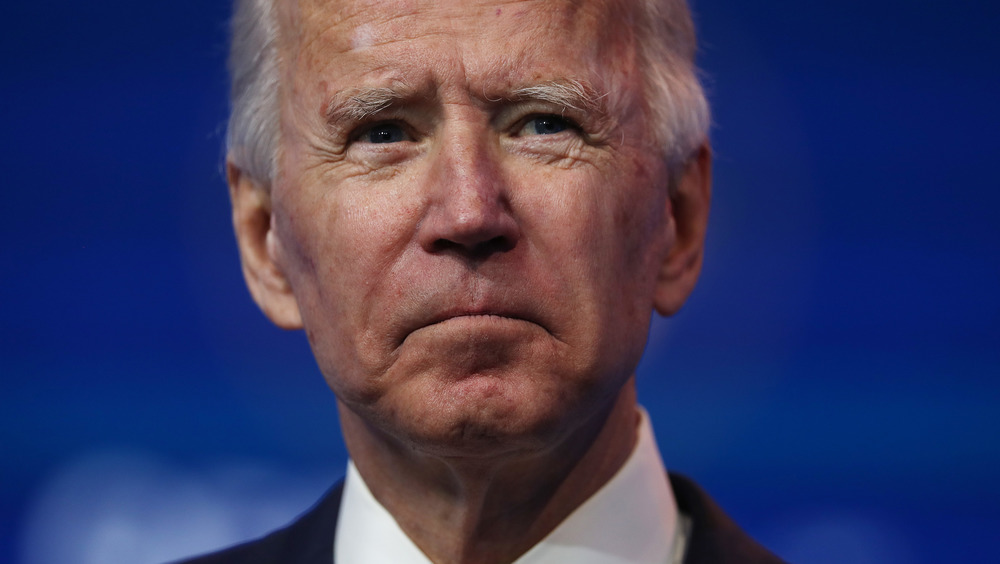 Joe Raedle/Getty Images
The COVID-19 pandemic has made 2020 difficult people for people all over the world, but Biden urged people to keep hope. "And I believe there is reason for optimism," he said. "Granted, it could come quicker if we move quicker. But there is hope on the way."
Biden's announcement about his Thanksgiving plans comes on the heels of a speech he gave criticizing President Donald Trump for not cooperating with his transition team. While there are several COVID-19 vaccine trials that are doing quite well, Trump has refused to concede the election which is making things difficult as Biden's team prepares for his presidency. Trump and Biden have yet to discuss a vaccine distribution plan.
"More people may die if we don't coordinate," Biden warned the country in his speech (via People). "And so it's important that it be done — that there be coordination now. Now, or as rapidly as we can get that done."