The Jingle Jangle Moment That Has Us Loving Keegan-Michael Key More Than Ever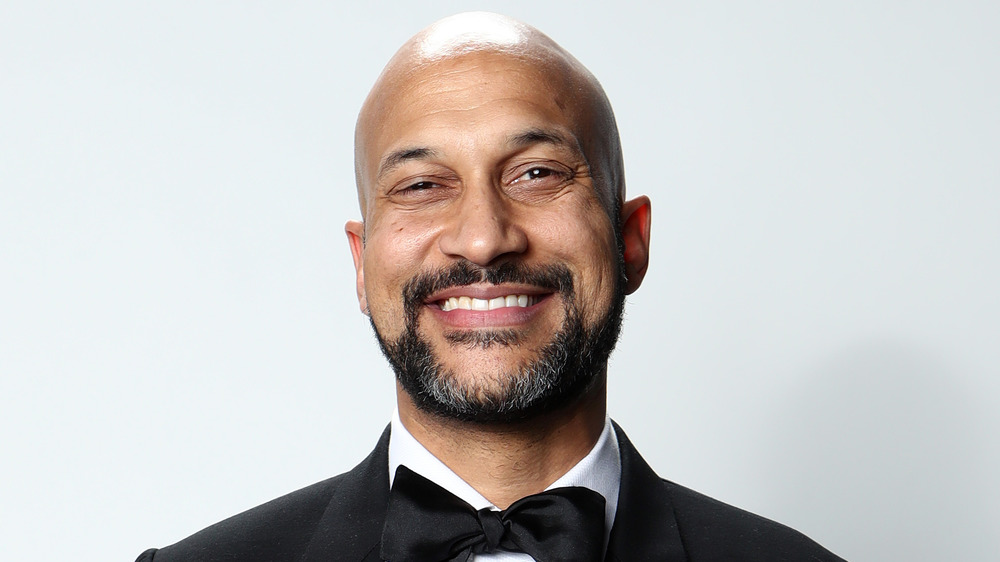 Rich Polk/Getty Images
While we can't get enough of A Charlie Brown Christmas, Rudolph the Red-Nosed Reindeer, and other classic holiday fare, there's always room in our hearts for a new Christmas movie. Happily, Netflix has provided the perfect addition to the must-see Christmas shows with their new original offering, Jingle Jangle: A Christmas Journey. The seasonal holiday musical features original music, a captivating story about a former toymaker whose creative inventions were stolen by his apprentice, and a diverse cast with superb Black leads. It's a welcome change in a genre that's usually as white as fallen December snow. Reviews have been glowing; the Chicago Sun-Times called the film simply "magical," not to mention a "colorful, creative, groundbreaking" work "that will surely become perennial holiday viewing."
Among the standout performances in the film, which includes such powerhouse talents as Forest Whitaker and Phylicia Rashad, is Keegan-Michael Key. An established comedian and Second City grad best known for his appearance on MADtv (per his Twitter account) and his cameos in cartoons and sitcoms like Parks & Recreation, and of course, his sketch comedy show Key and Peele, Key's fame is sure to skyrocket thanks to his appearance in Jingle Jangle.
Key's character is a sympathetic villain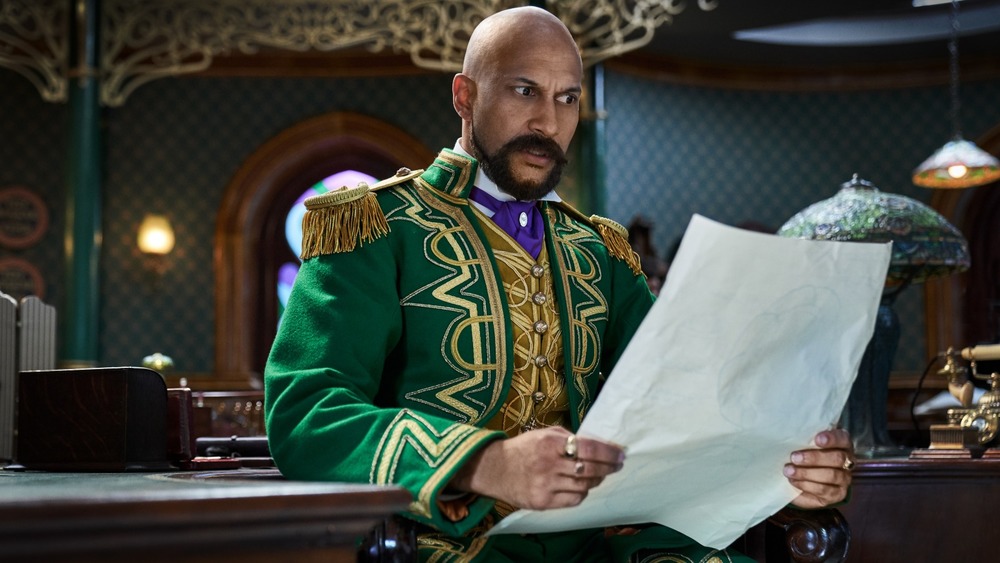 YouTube
Key plays Gustafson, the former apprentice of Whitaker's Jeronicus Jangle, who steals Jangle's book of inventions along with Jangle's most remarkable creation, a living toy matador (played by Ricky Martin). It's quite a departure for an actor best known for bringing on the funny. But what makes the movie more notable still is that Gustafson isn't a one-note villain. Rather than portraying him as pure malice, the writers gave him a scene that fleshes out Gustafson's character and shows his human side.
As Looper describes it, Key's Gustafson is a confident, charismatic entertainer when he's in public. But he reveals another side of himself in a segment in which he and the Matador are alone in his office. There, we learn that the Matador is the one behind the theft of Jangle's invention book, and he's been manipulating Gustafson ever since. Key, dropping his swaggering facade, exposes his deepest fear that he'll be found out as a fraud and criminal. It's an unusual show of vulnerability for a bad guy, and it makes us feel almost sorry for the rival toymaker.
If you're not familiar with Key's work, Jingle Jangle will be a terrific introduction. If you're already a fan, you'll love him even more after you watch this new holiday classic.