Michael J. Fox Reveals Why He's Entered A Second Retirement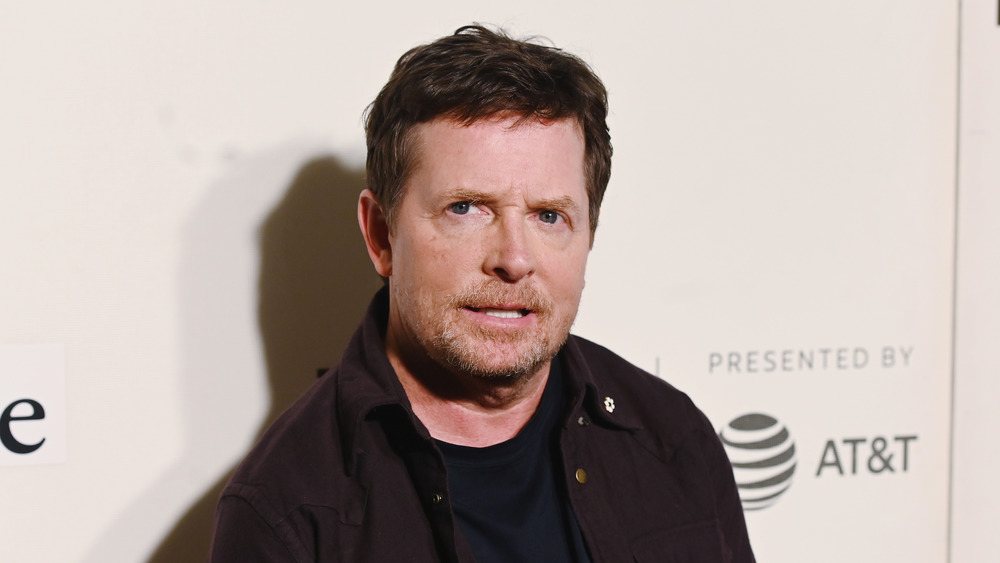 Nicholas Hunt/Getty Images
We will always think of Michael J. Fox as he was on Family Ties in the 1980s — young, spry, and quick-witted (via IMDb). But as many fans know, the now 59-year-old was diagnosed with Parkinson's at the age of 29 (via New York Post). At the time, doctors told the actor he would be lucky to work for the next 10 years. Flash forward from 1991 until today, and clearly Fox hasn't taken his diagnosis lying down, so to speak. The Secret of my Success star has since appeared in several films, including The American President, and on TV shows like Spin City and The Michael J. Fox Show (via IMDb).
But the courageous star has recently announced some sad news about his career. In his new book, No Time Like the Future, Fox shares that he is entering a second retirement (via People). According to The Michael J. Fox Foundation for Parkinson's Research website, his first retirement took place in 2000 when the actor left Spin City. But Fox returned to acting, notably on his own show, and making appearances on shows like The Good Wife, and Curb Your Enthusiasm. Now, the star says he is ready for his acting career to end.
Why Michael J. Fox is stepping away from Hollywood again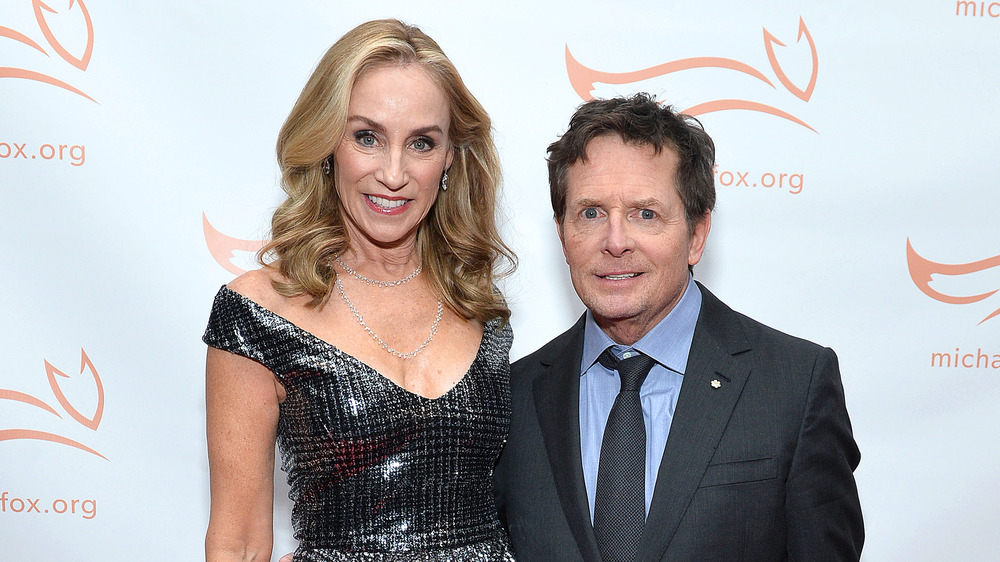 Noam Galai/Getty Images
In his book, the actor reveals, "The nascent diminishment in my ability to download words and repeat them verbatim is just the latest ripple in the pond." He also writes, "There are reasons for my lapses in memorization — be they age, cognitive issues with the disease, distraction from the constant sensations of Parkinson's, or lack of sensation because of the spine — but I read it as a message, an indicator."
Fox also confesses that his Parkinson's symptoms have become quite aggressive. Specifically, he suffers from memory loss, delusions, and dementia. With those things considered, he writes, "In fairness to myself and to producers, directors, editors, and poor beleaguered script supervisors, not to mention actors who enjoy a little pace, I enter a second retirement."
Always optimistic, the lovable star, who has been married to actress Tracy Pollan for 32 years according to E! Online, also says, "That could change, because everything changes. But if this is the end of my acting career, so be it."