Michael J. Fox's Night With Princess Diana Sounds Beyond Awkward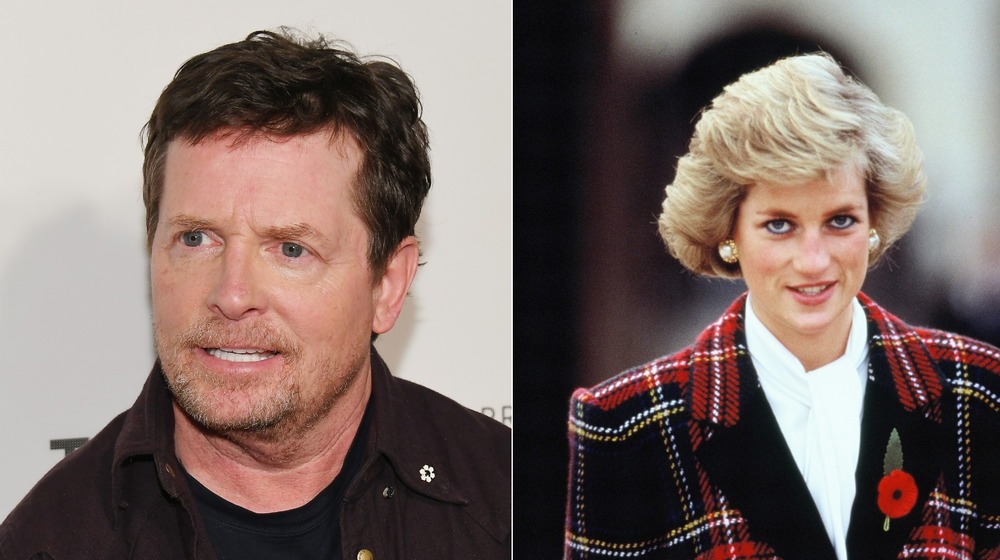 Nicholas Hunt, Georges De Keerle/Getty Images
Michael J. Fox was a total heartthrob in the 1980s. Princess Diana was probably the most famous person in the world. So one might anticipate that if the two stars collided, the resulting situation would be straight out of a Hollywood movie — except, you'd be wrong. It turns out that Fox and the Princess of Wales did come face to face at the London premiere of the uber famous movie Back to the Future, in which of course, the young star was the lead (via People).
The year was 1985, and as the now 59-year-old revealed to Jimmy Kimmel on The Tonight Show about Diana, "She was sitting next to me and she sits down and I looked at her and realized I'm one fake yawn and outstretched arm from being on a date with her."
Of course, Diana was married to Prince Charles, but still. Fox figured it was his chance to make a good impression. Unfortunately, things didn't exactly go as planned.
Michael J. Fox is just like us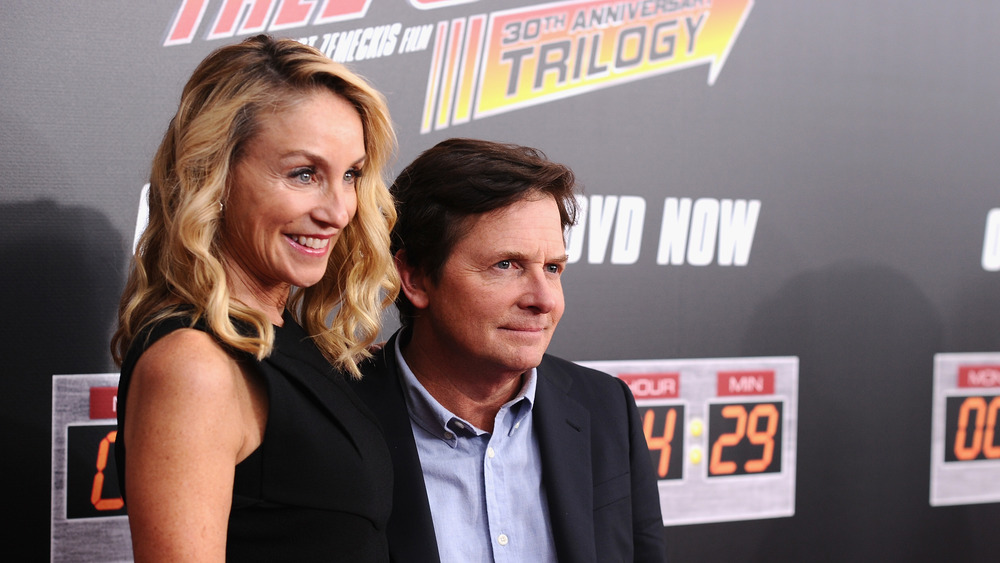 Ilya S. Savenok/Getty Images
Hey, even celebrities have bathroom emergencies. As Fox explained to Kimmel, "But then what happened was the movie started and all of a sudden I had to go pee." This presented a problem, because as Fox said, "So then I'm sitting there, I'm dying. I can't say anything to her and I can't walk away from her cause I can't turn my back on her." This isn't exactly true — although it would have been a major faux paus to turn his back on the Queen should she have been in Fox's row (via Little Things).
Ultimately however, Fox said, "So what could've been the greatest night of my life was a nightmare." Although, not all was lost, as Princess Diana laughed several times during the movie, as Fox recalls. Meanwhile, Fox would go on to wed Tracy Pollan, whom he met on the set ofFamily Ties (via Wide Open Country). The couple has been married for 32 years.