The Truth About Roddy Ricch
Scott Dudelson/Getty Images
Roddy Ricch has had an incredible breakout year in 2020. His hit track "The Box" spent a whopping 38 weeks on the Billboard Hot 100 chart, hitting #1. Alongside The Weeknd, Ricch leads the 2020 American Music Awards with eight nominations, one of which is Artist of the Year, according to Variety. Megan Thee Stallion is next with five, followed by Bad Bunny, DaBaby, Doja Cat, Justin Bieber, Lady Gaga and Taylor Swift, all of whom have four.  

It's a considerable trajectory for the unassuming Compton native, born Rodrick Wayne Moore, Jr., who got into music purely on a whim. As he told XXL magazine, "I bought some equipment and then I started recording real heavy, in my room, when I was like 16. I was just playin' with it." His single "Die Young," released in July 2018, was streamed millions of times alongside the accompanying music video. Suffice to say, Ricch is only just getting started.
Roddy Ricch has his own unique sound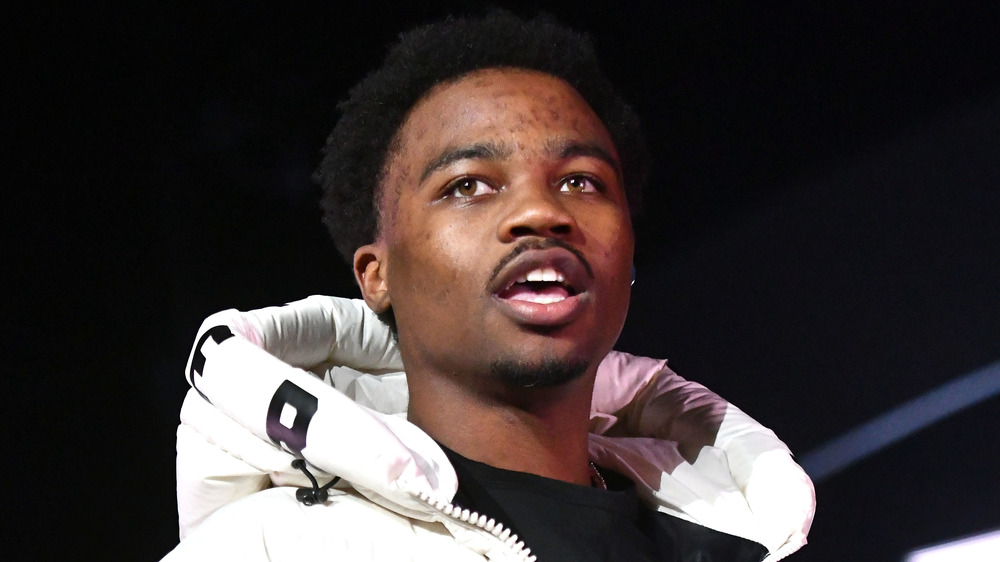 Scott Dudelson/Getty Images
Although he's a key part of the California rap scene, XXL notes Roddy Ricch doesn't sound like any of his contemporaries. The up-and-comer reckons it's because he spent so many summers traveling around the country, being exposed to different artists. "My first time out of state — when I was like 12 or 13 — [was] Chicago. So that was like when Chief Keef first came out, Lil Durk was doing his thing, all the Chicago rappers was on somethin'. I kinda attached myself to that in middle school," he explained.
Elsewhere, Ricch grew up listening to Future, Speaker Knockerz, and Meek Mill (nowadays, he counts the likes of Mill as a friend and ally). Still, "A lot of people say I got my own sound. I ain't never really got no comparisons. When people hear my music, they be like, "He got his own lil sound."
The Compton native isn't comfortable with fame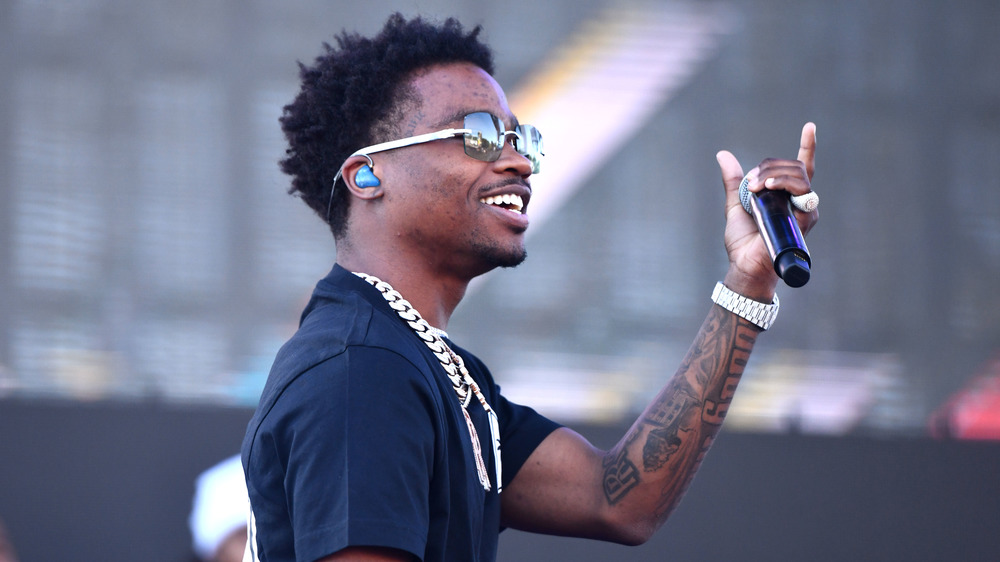 Scott Dudelson/Getty Images
Roddy Ricch is open about his struggles growing up in Compton and frequently turns to music to share his experiences. Detailing to Billboard where the idea for his song "War Baby" came from, the rapper acknowledged, "Just explaining having to go through PTSD with being in the streets. ...I felt like I was going to die, or police was going to pull up on me and I was going to get f****d with. ...If you know how dangerous Compton is at the middle of the night, you wouldn't come outside. The last house party I went to got shot up and s**t."
As a result, Ricch is finding it difficult to get used to being a known figure. As he told Rolling Stone, "This fame s**t is new to me. Being in rooms where you don't have to worry about s**t, I don't get that side of life yet. I'll be in the room with millionaires and billionaires and still be like, 'What's going on? Who's that at the door?'" To wit, the rising star even seemingly had trouble doing some Instagram self-promotion back in March 2020. He posted a video with basically no content, just him looking into the camera and lamenting how he's "trying to stay low" off of the platform. The caption, however, celebrated his track "The Box" going "4x Platinum." Something tells us he's gonna figure out this fame thing in no time.