Little Enola From Waterworld Is Gorgeous Now In Her 30s
How old were you when you realized the name "Enola" was "Alone" backwards? Some of us (ahem) only just discovered that little nugget but it does make the little girl in Waterworld's lot in life seem even harsher in retrospect. Actress Tina Majorino was just 10 when the Kevin Costner actioner was released back in 1995, and suffice to say she's changed quite a lot in the intervening years. 
The film might not have been the most well received at the time (it has 46 percent on reviews aggregator Rotten Tomatoes), but it's since become something of a cult phenomenon. Besides, according to Box Office Mojo, Waterworld made a whopping $264 million worldwide off a $175 million budget, so it was a hit (just about). If nothing else, it launched Majorino's career in a major way. She's all grown up now, but will forever be known as the little girl from Waterworld.
Tina Majorino always knew she wanted to be onscreen
In a 1994 interview with the Los Angeles Times, undertaken while filming Waterworld, Majorino admitted to wanting to act since she "was 2 or 3" years old. Majorino landed her first TV commercial before she was 4 years old, but had to beg her mother to allow her pursue the dream full time. "I just think it's fun. Being able to do what you don't get to do at your own house, being somebody else," she explained of her attraction to the entertainment industry. 
After appearing in ABC's Camp Wilder, Majorino's career took off with high-profile roles opposite Costner, of course, in Waterworld and Meg Ryan in When a Man Loves a Woman, among others. Her co-star in family film Andre, the legendary Keith Carradine, gushed, "Tina's a major talent, no doubt about it. There's a certain focus she has that belies her age. She's a very centered, very focused little girl."

Waterworld was just the beginning for Tina Majorino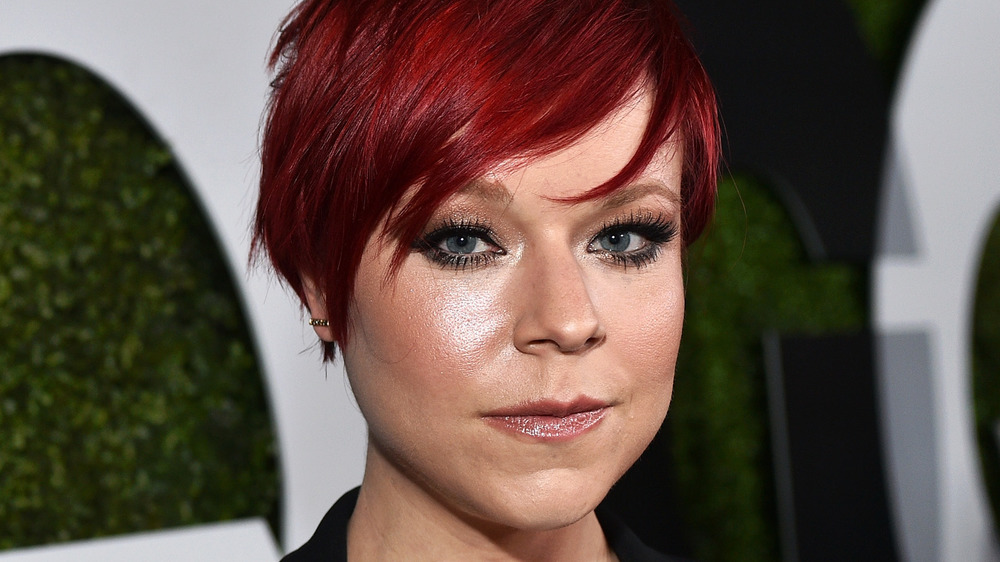 Stefanie Keenan/Getty Images
Arguably Majorino's most memorable post-Waterworld role was hacker Mac on Veronica Mars, alongside Kristen Bell, her first job after a brief sojourn from acting. Fans were outraged when Mac didn't return for the Season 4 revival. However, Majorino explained to TVLine it was all about protecting Mac's legacy, revealing, "I was an 18-year-old young lady who got to grow up playing a character I adored. She got to grow with me as did those who were watching. ... I was so pleased with where we saw her end up... I didn't want to demean that by making an appearance that would not satisfy me, Mac, or the viewers."
Describing her career as "eclectic" in a 2020 interview with Cryptic Rock, the actress, who also starred as Deb in Napoleon Dynamite, admitted, "Because of the people I've worked with when I was first coming up, I really had a mentality of just trying to do as many different things as I could. ...I think that is the advice I've always tried to follow: keep changing it up and keep challenging yourself." Plucky Enola would be proud.