Megan Thee Stallion's 'Shots Fired' Track Is Raising Eyebrows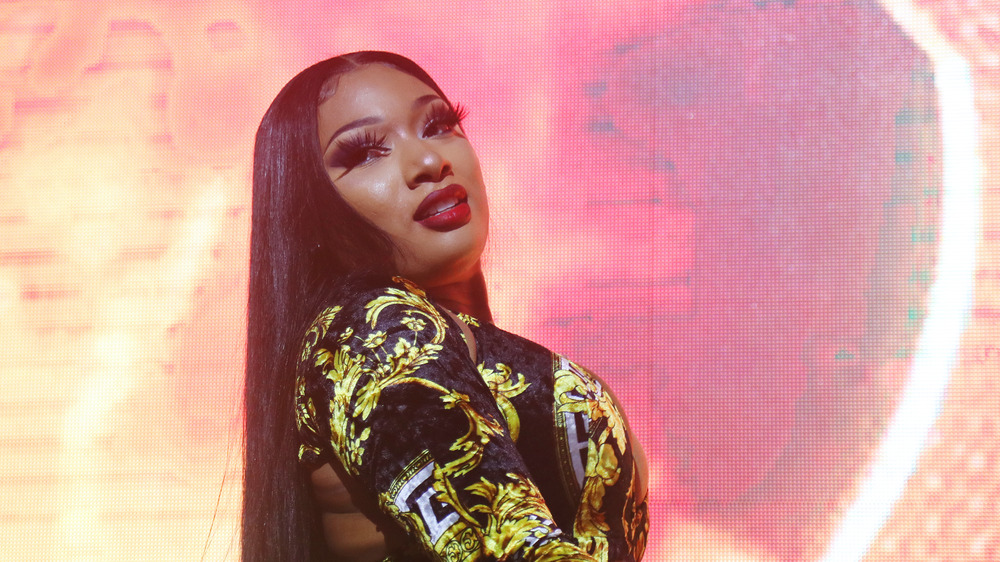 Cassidy Sparrow/Getty Images
In case you missed it, back in July, Megan Thee Stallion alleges that rapper Tory Lanez shot her in the feet with pellets fired out of a firearm. Lanez, who is charged with assault, entered a not guilty plea earlier this week and is due back in court in January (via Variety). Since then, Megan has become a warrior for taking violence against Black women seriously, with a moving performance of her hit "Savage" on Saturday Night Live and a barn-burning essay in The New York Times, in which she noted, "'Protect Black women' should not be controversial."
Lanez addressed the incident on his album, Daystar, on which he questioned how Megan failed to sustain major injuries to her bones or tendons if he indeed shot her (but the fact that Megan claims she was shot with pellets rather than bullets may answer that question). Now, Megan has released her own album, Good News, which opens with a track titled "Shots Fired." If the title left even an ounce of doubt as to what the song was about, the lyrics clear that up pretty fast.
The unabashed diss track, though it doesn't mention Lanez by name, leaves little to the imagination with regard to who Megan is calling out. She directly references the pellets, the shooting, and even his Lanez's short stature (he's 5'3". She's 5'10".).      
The lyrics leave little to the imagination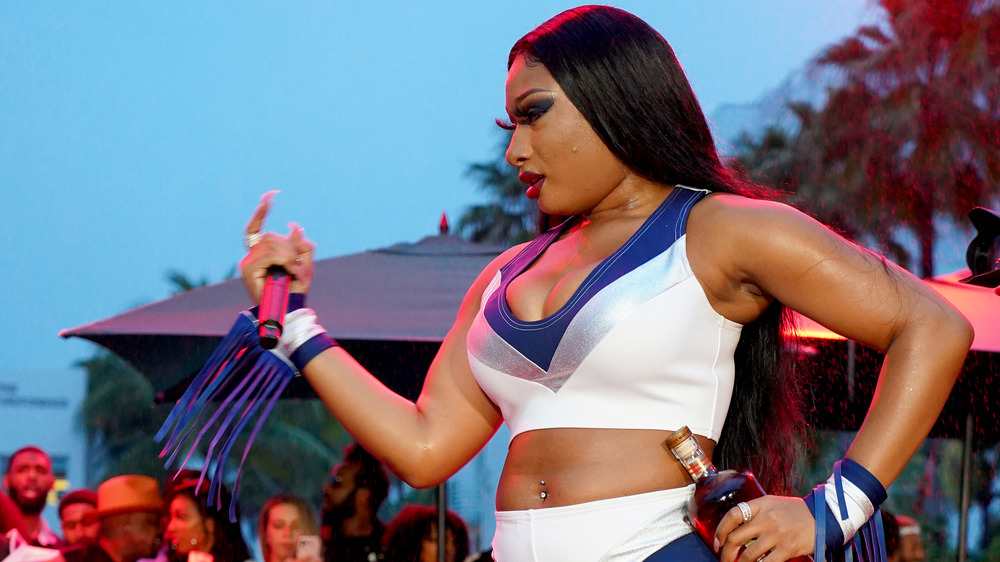 Alexander Tamargo/Getty Images
The lyrics to the song include lines like: "You shot a 5'10" b**** with a .22 / Talkin' 'bout bones and tendons like them bullets weren't pellets... Okay, he in the backseat and he keep callin' me a b****." This line directly refers to the shooting and even to Lanez's own song denying he shot her. The next verse pokes fun at his stature, saying: "I'm a steak, you a side plate, shrimp, stay in your place."
Twitter has responded as you might imagine. One fan shouted her support for Megan and her album by tweeting: "I'M LISTENING TO @theestallion NEW ALBUM AND OH MY F****** GOD!!!!! SHOTS FIRED SET THE TONE AND I ALREADY KNOW IT'S ALL BANGERS!!!!!! I'M SO PROUD OF THIS BLACK WOMAN BEING CONFIDENT, AMAZING, CREATIVE , AND JUST AAAAAAAAAAHHHHHHH!!!!" And other fans have followed suit with their tone, with one fan saying: "Isn't it funny how Megan never lied once in 'Shots Fired'? Tory should start taking notes."