Tarek El Moussa And Heather Rae Young Share Devastating News About Their Home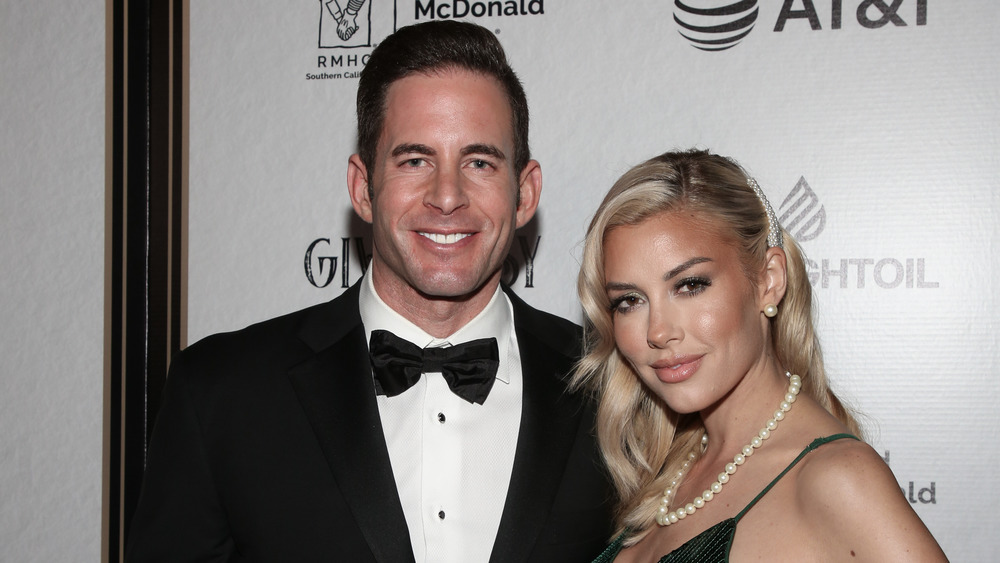 Paul Archuleta/Getty Images
It couldn't happen to a better couple — kind of. Home improvement expert and realtor extraordinaire Tarek El Moussa and Heather Rae Young, who are set to walk down the aisle next year, took to Instagram to share a major hiccup in their home renovation process. According to People, the engaged couple purchased a home in Newport Beach, California in September.
As Young explained on Instagram, "Wellllllll we haven't had the best of luck with our new home. We bought it and decided to remodel and now it looks like a war zone. We had some major flooding and water got everywhere and they had to rip up the floors, ceiling and tons of other stuff!!"
After saying they were super behind, Young added, "But the good news is I got to film with my handsome man for #flipping101 today and we always have a blast. With so much stress we aren't letting this bring us down. Eye on the prize & the prize is a perfect ocean view!!"
At least home improvement nightmares happen to HGTV stars, too
On the bright side, El Moussa certainly has the right experience to deal with this unforeseen setback. For his part, the Flip or Flop host shared the same image of the couple that his soon-to-be wife did to his own Instagram, writing, "Ugh, when it rains it pours! We are now way behind schedule and way over budget lol." But he too offered a silver lining to the flooded dream home drama: "Over the years I've learned...when life gives you lemons you smile and make margaritas! I'm not letting this one get me down!" He then appealed to his followers, asking, "Any home improvement horror stories to share?"
And oh boy, did they answer! One commenter shared, "Our house flooded during the Oregon wildfires sucks. You just keep going." Another said, "My first day in my first house I discovered the shower had no piping and I flooded my dining room." The stories kept coming, with another follower sharing, "Similar story... my husband and I completely remodeled our home...except the plumbing. A little over a year later we came home from vacation to a completely ruined first floor."
Here's wishing Young and El Moussa, and the other homeowners who shared their stories, better luck moving forward!