The Truth About Tiffany Trump's Relationship With Her Father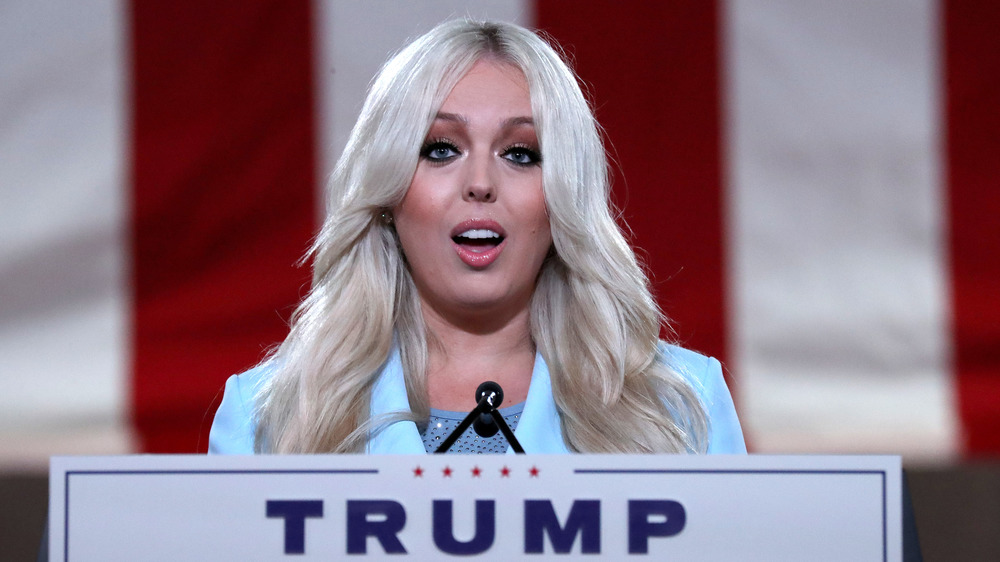 Chip Somodevilla/Getty Images
We may receive a commission on purchases made from links.
Donald Trump's children have always been in the spotlight, but ever since he lost his bid for re-election, several of his kids have been getting a lot more airtime than others. Sons Donald Trump Jr. and Eric Trump, in particular, have been his fiercest advocates as the outgoing president has sought to toss out the votes that put Joe Biden over the top. Their sister Ivanka Trump, meanwhile, reportedly advised her father to concede — which, of course, he hasn't. Yet, she and husband Jared Kushner remain in his inner circle (per CNN). 
So, what about Tiffany Trump? The 27-year-old attorney, who is the only child Donald had with ex-wife Marla Maples, reportedly is the president's "least favorite child," according to Express. In fact, in a 2016 interview, Donald said was proud of Tiffany "to a lesser extent" compared to his other kids (via the New York Daily News). And Tiffany was the only adult child not to be named to Trump's transition team after the 2016 election, according to Town & Country.
Why the slight? Tiffany helped campaign for her father, and attempted to court LGBTQ voters at a "Trump Pride" event in Tampa. She's also posted some sweet snaps of her and her dad on Instagram. The reason Donald just doesn't like Tiffany as much as his other children isn't totally clear — though to be fair, he's tweeted that he loves Tiffany. But, there has been speculation that The Donald has issues with his younger daughter's appearance.
Donald reportedly has been critical of Tiffany's weight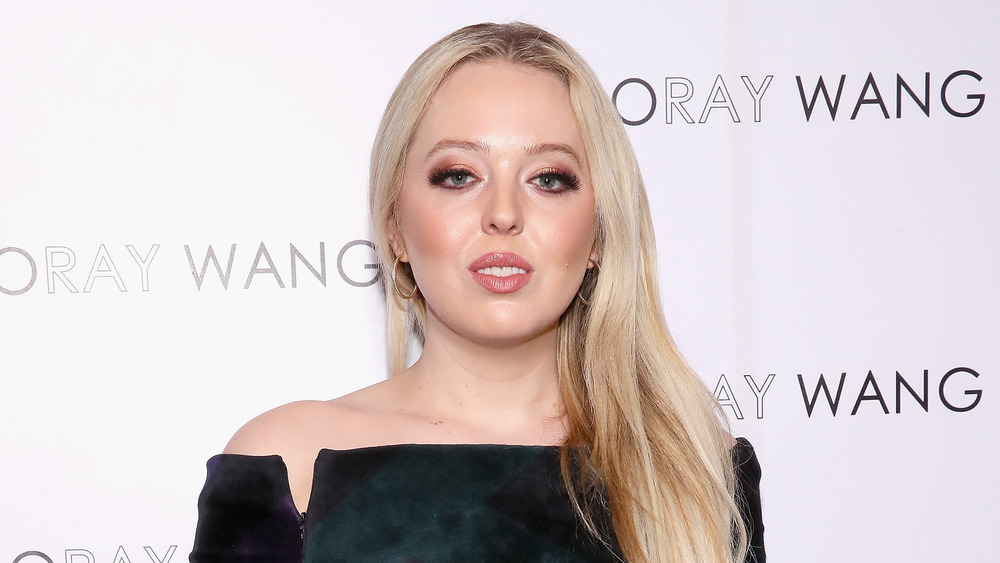 Astrid Stawiarz/Getty Images
Madeleine Westerhout, a White House assistant, spilled the tea on some cruel remarks Donald made about Tiffany, including that she's overweight, and that he doesn't like being photographed with her (via Politico). Westerhout was fired for sharing these revelations, and has since apologized. "The comments I'd made about Tiffany made the least sense to me," she wrote in a memoir about her stint serving the Oval Office. "As someone who had suffered from an eating disorder, I was the last person in the world who should bring up another woman's body." Westerhout also said that Donald chided her for hurting his daughter's feelings by sharing these comments (per People).
Could Donald Trump, who himself is obese (via WebMD), really be holding his daughter's weight against her? He does have a long history of making negative comments about women's appearances, from remarking to an executive, "You like your candy," to suggesting that Kim Kardashian should stop dressing like she still "weighs 120 pounds." And, he's called Ivanka "hot," jokingly telling The View, "If Ivanka weren't my daughter, perhaps I'd be dating her." 
Body-shaming is never easy to deal with, especially from a parent, but at least Tiffany has a large circle of friends to support her; she's a member of "Rich Kids of Instagram," though she recently drew ire for celebrating her birthday at a huge, not-exactly-socially-distant event in Miami (per Forbes).