This Was Lara Spencer's Favorite Flip On Flea Market Flip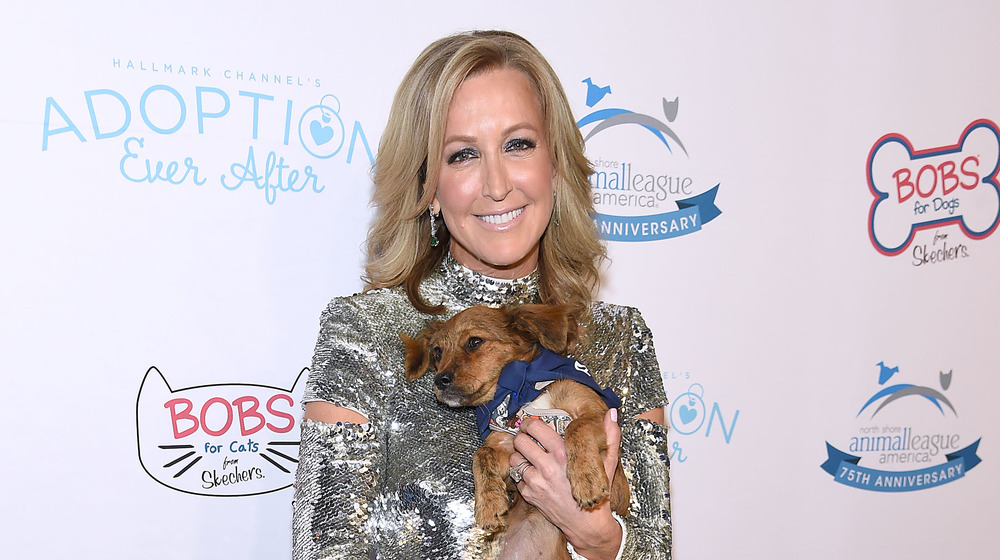 Jamie Mccarthy/Getty Images
We may receive a commission on purchases made from links.
Lara Spencer's day job may be working as Good Morning America's lifestyle anchor, but in her spare time, she loves dealing with vintage items and antiques, as well as working as executive producer and host of HGTV's Flea Market Flip. On the show, Spencer guides contestants as they utilize $500 to snag a flea market item they then fix, flip, and try and sell for a profit. The process takes about three days to shoot, and contestants sometimes get a sneak peek into the markets before filming to check out finds.  
During an interview with She Knows, Spencer responded to a question about the craziest thing she's flipped, noting that she was "completely blown away" by an old bicycle one couple flipped into a gorgeous tavern table. "It was one of a kind. It was so chic, totally unique, and I would've never thought of it," said Spencer. She even shared a photo to her Twitter page of the flip, where the antique bicycle can be seen supporting a long, rectangular table with a few items on top, showing its sturdy, quality nature. 
Spencer's tips on how to create a great flip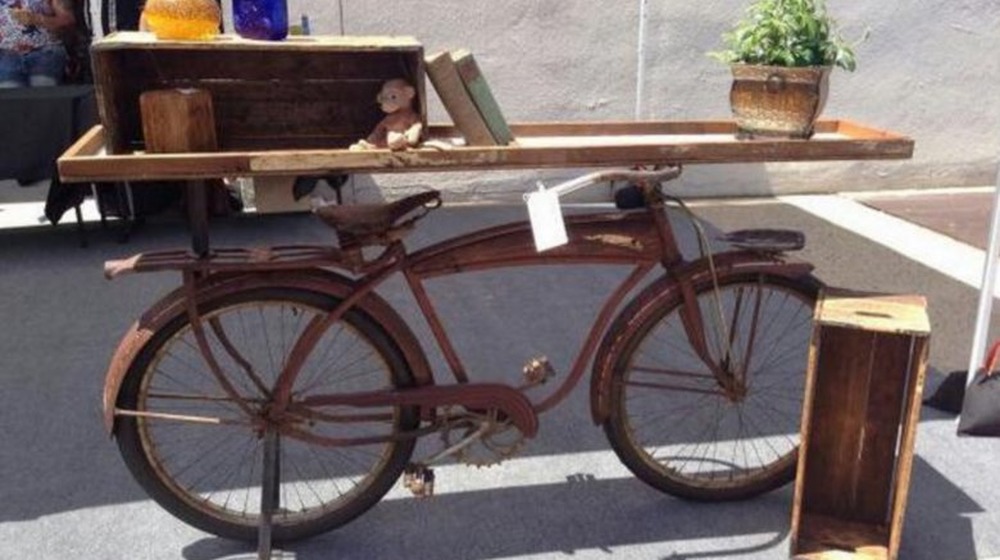 Jamie Mccarthy/Getty Images
Spencer, who published the book I Brake For Yard Sales, also owns her own antique shop, Hamptons Antique Galleries, in Stamford, Connecticut. The show host shared with She Knows some of the ins and outs of antique shopping and decorating, chalking up her experience in the field to tips she learned from her mother. "Through osmosis, I learned through her how to spot a diamond in the rough and how to transform it," Spencer revealed. "I also learned that you don't need to have a lot of money to have great style." That kind of philosophy and understanding undoubtedly went into the bicycle flip, which did a lot with a little and created something new. 
HGTV's website also shared some of the shows other favorite flips and transformations, including a ladder-turned-photo-display, an antique dresser decked out into a bar cart, and an old sewing machine transformed into an office desk. 
Giving fans tips on how to shop for the best vintage pieces for a fabulous flip of their own, Spencer spoke with My Domaine about how to snag the best finds. "If you are like me and want to see all the good stuff, ask if the flea market has early shopping hours. Sometimes you can pay a little extra to get in before the general public. That's how the big designers and antiques dealers do it! "