Tiffany Pollard's Paper Magazine Shoot Is Turning Heads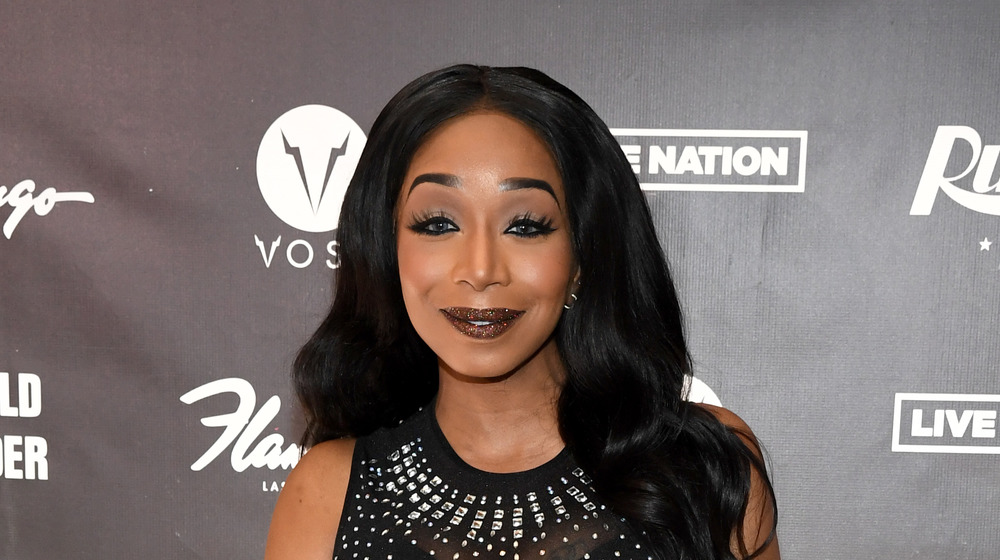 Ethan Miller/Getty Images
Tiffany "New York" Pollard is known for a lot of things, but chief among them may be her reality TV breakthrough in the late aughts with star turns in dating shows Flavor of Love and I Love New York. The television personality has since made inadvertent waves as an internet sensation through various memes as many of her catchphrases and reactions have made the rounds. 
Now, the self-proclaimed "HBIC" (Head B**** in Charge) took on a whole new look in a jaw-dropping shoot for Paper Magazine, sporting more couture and editorial-forward looks unfamiliar to some of her usual fare. Pollard's photos gave off a '90s supermodel vibe in many of the shots, with her hair pulled up in a messy updo for a few photos and braids on top of her head spelling "I [heart] NY."
The Brunch With Tiffany show host also donned a few different stylish threads for the photo shoot, wearing a tan coat with rhinestone-embellished holes all over it over a black lacy bustier for the cover shot. She was styled in a sparkly green dress and long black gloves for another and a long-sleeved, see-through, layered black tulle sheath for another shot. 
Tiffany Pollard gets candid as fans react
In addition to the chic outfits and hair styles, Pollard got candid in her interview with the publication, discussing everything from how she infiltrated the culture from her time on reality TV to what projects and plans she has in store. "[S]o far, I would say 2021 is looking like there'll be more episodes of Brunch with Tiffany. And some other wonderful projects as well in the making. So I'm gonna stay as busy as I can, like you said through this situation," she shared. 
Fans took to the photo shoot and interview with great admiration, as many Twitter and Instagram users commented with their appreciation of the spread. "Paper magazine has been hittin more than vogue these past few yrs now ns. The photography has been on point," wrote one user. 
"i'd really give anything for a physical copy of tiffany pollard's paper magazine cover," another fan raved. 
"ICON," one user commented on Paper's Instagram page while another wrote, "She is soo fine."