Why Rudy Giuliani's Son's COVID Diagnosis Is Raising Eyebrows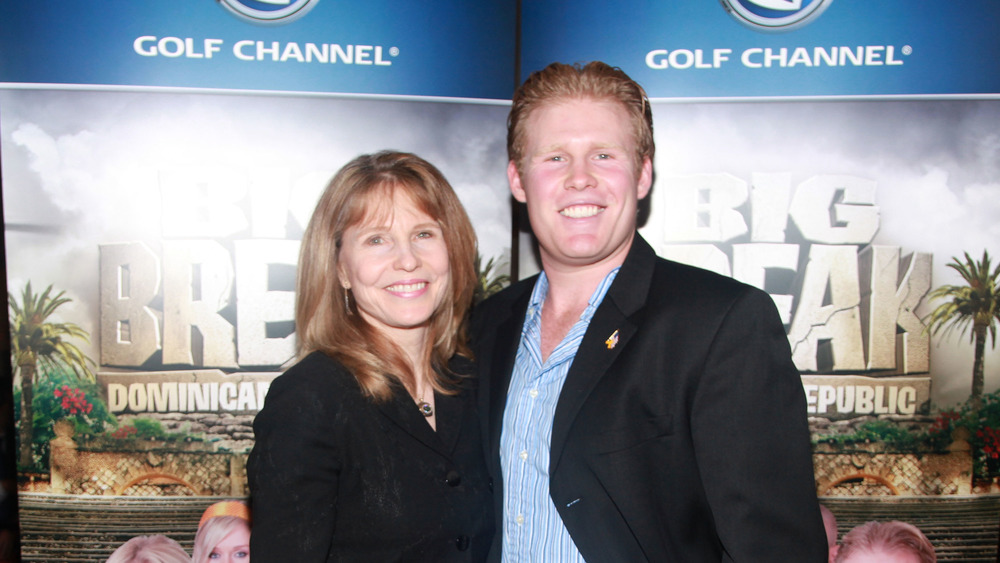 Astrid Stawiarz/Getty Images
As many of us hopefully understand by now, COVID-19 doesn't recognize position or power, although having both could help your chances of recovery. The end of yet another tumultuous week for pandemic 2020 America came with a Twitter announcement from Rudy Giuliani's son Andrew confirming that he had tested positive for the virus. "This morning, I tested positive for COVID-19. I am experiencing mild symptoms, and am following all appropriate protocols, including being in quarantine and conducting contact tracing," he said. Giuliani works in the White House as a special assistant to the president.
Giuliani's positive diagnosis came less than a day after he was at a news conference hosted by his father at the Republican National Committee headquarters in Capitol Hill. The New York Times says the event appeared to have been held in "a small, packed room," and was so warm the former New York Mayor ended up sweating streams of what appeared to be hair coloring down his face.
Andrew Giuliani could have exposed the Trump legal team to COVID-19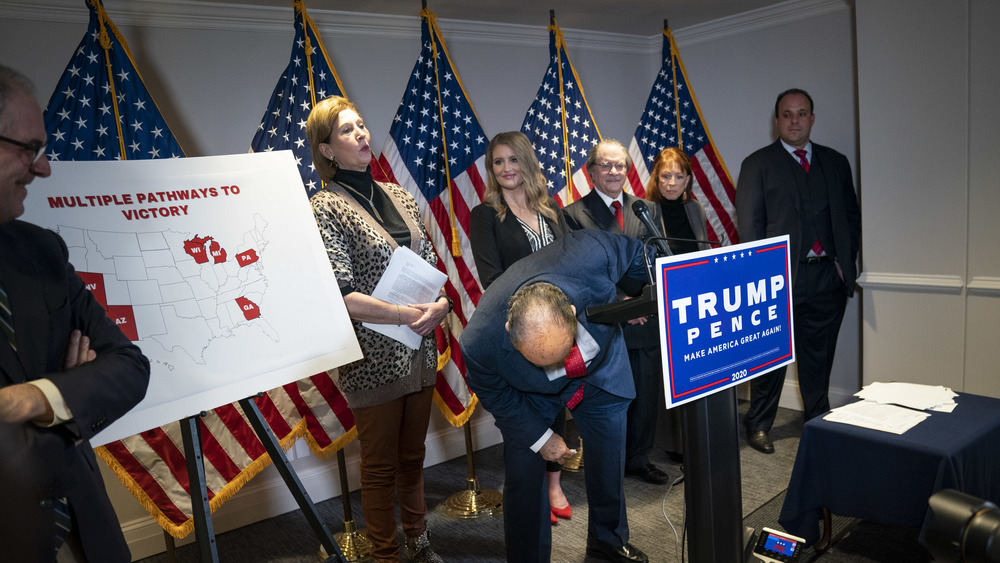 Drew Angerer/Getty Images
Newsweek says Andrew could have exposed his father as well as other members of the Trump Legal team. Axios says Andrew had been around all of them for days, since they were "holed up for days in a conference room" at the Trump campaign headquarters. Rudy Giuliani and fellow Trump attorney Jenna Ellis say that they have so far tested negative for the virus, and that the entire legal team would continue "to follow the advice and protocols of our doctors." Ellis didn't mention lawyer Sidney Powell who was also present.
The New York Times says this is the latest case in a new White House cluster — at least four other persons have tested positive in recent days. At least 34 people at the White House have now been confirmed to have tested positive with COVID-19, including the president, first lady, and chief of staff.
GOP senators are also reporting cases amid their own ranks. Florida Senator Rick Scott and Iowa Senator Chuck Grassley have both said that they tested positive for the coronavirus, with HuffPost confirming them to be the sixth and seventh Republican party members of the Senate to contract the virus.