Drake Bell's Name Change Is Making Fans Do A Double Take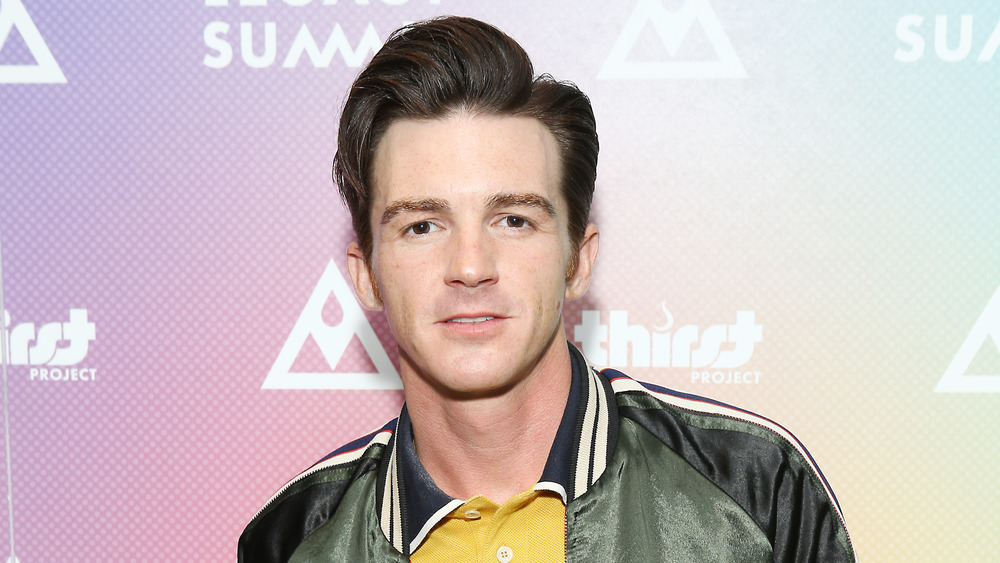 Michael Tran/Getty Images
One of the stars from Nickelodeon's Drake and Josh — Drake Bell — has many fans doing a double take. Admittedly, it can be difficult to remember that the kids television series only ran from 2004 to 2007 (via IMDB), and in the 13 years since the series ended one of its namesake stars has grown up. It's natural for child stars to differentiate their adult career from their younger performances; just ask Miley Cyrus, Britney Spears or 3rd Rock From the Sun's Joseph Gordon-Levitt. What's turning heads on Twitter right now is exactly how different Bell's adult persona is from his childhood Drake celeb persona.
Everyone, meet Drake Campana.
Back in 2019 Drake pivoted to focus primarily on his Mexican, Spanish-speaking audience and American fans are suddenly catching on. Based on a social media post of his Mexican driver's license it seems that he changed his legal name to Campana (via Instagram) and in November of that same year noted he would only be tweeting in Spanish going forward (via Twitter). For those who aren't bilingual, Cheatsheet helps us with translations noting that campana means bell in Spanish, and shares that his tweet means, "my social media will only be in Spanish, no more English." Why people suddenly noticed a year later, we can't really say.
Drake has had a roller coaster of a career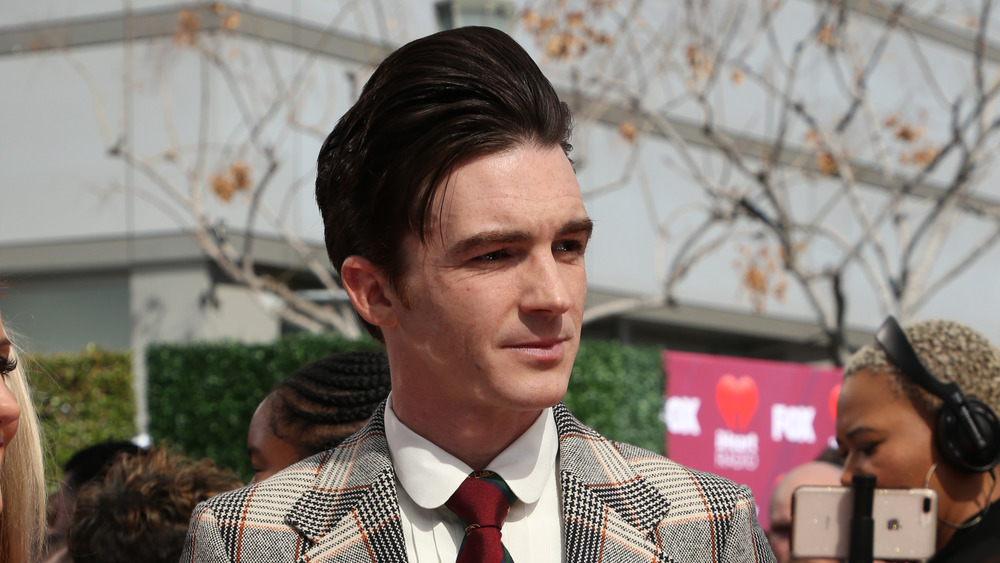 Phillip Faraone/Getty Images
Known for his singing talent, Campana, has been performing in fluent Spanish for quite a while (via Distractify). Drake himself implies that this pivot is due to his strong Latin American fan base, and the fact that American celebrities often ignore this audience. These may very well be contributing reasons, but U.S. fans seem to find this explanation suspect, noting his lack of recent success with English-speaking audiences and recent scandals with an ex-friend (via Just Jared). The real reason for change could be all of these factors, some, or none, but we have to admit it feels a little strange for a kid from California that we watched grow up speaking English.
As for Campana's changed looks since his Nickelodeon days, however, we can assure you that it's no publicity stunt. First of all, people grow up, and teenagers will always look different from their adult selves. A nineteen-year-old Drake Bell, however, had a bigger change than most as he recovered from a terrible car accident when a driver crossed the yellow line and hit a car driven by his friend head-on (via People). Sharing in 2006 the actor thought at the time, "My career's over. I don't know how I'm going to look after this." He recovered from multiple lost teeth, stitches, a jaw wired shut, neck and jaw surgery, and more. 
Campana has reinvented himself successfully before, so perhaps he's doing it again.