Chris Christie Has Harsh Words For The Trump Legal Team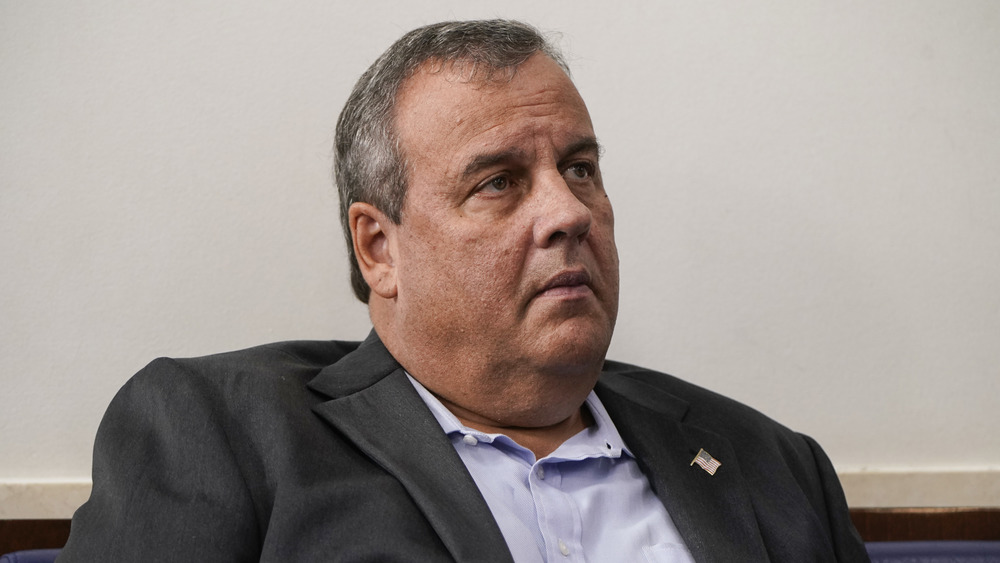 Joshua Roberts/Getty Images
Former New Jersey Governor Chris Christie has never been one to shy away from controversy — in fact, he seems to thrive on it. And while Christie is a visible supporter of President Donald Trump — he was a part of the Trump debate prep team (and developed COVID-19 as a result), and he said he voted for Trump twice. But he says it's time to let things go.
"If you have got the evidence of fraud, present it," Christie tells ABC (via USA Today). "Quite frankly, the conduct of the President's legal team has been a national embarrassment. They allege fraud outside the courtroom, but when they go inside the courtroom, they don't plead fraud and they don't argue fraud." 
He continues: "Listen, I've been a supporter of the president's. I voted for him twice. But elections have consequences, and we cannot continue to act as if something happened here that didn't happen."
The Trump legal team appears to have cut one of its lawyers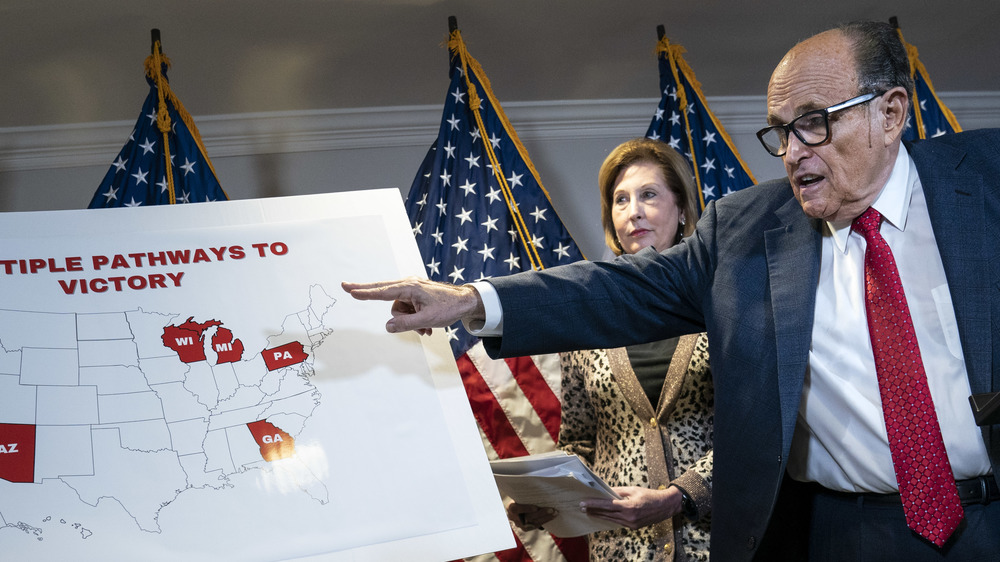 Drew Angerer/Getty Images
Christie's comments came amid news that the Trump campaign team have cut lawyer Sidney Powell from its ranks. In a press release from the president's lawyer and former New York Mayor, Rudy Giuliani, and campaign lawyer, Jenna Ellis, noted that: "Sidney Powell is practicing law on her own. She is not a member of the Trump Legal Team. She is also not a lawyer for the President in his personal capacity" (via Politico).
Powell has been in the headlines recently over promises to "release the kraken" of evidence proving voter fraud, and then backing and refusing after reporters had asked to see the proof. She even attacked Georgia's Republican Governor Brian Kemp, threatening him with a "biblical lawsuit." Christie had even singled Powell out, saying: "Sidney Powell accusing Governor Brian Kemp of a crime on television yet being unwilling to go on TV and defend and lay out the evidence that she supposedly has, this is outrageous conduct."
Powell has since sent CBS a statement after the Trump legal team informed her that she wasn't a part of them, saying: "I understand today's press release. I will continue to respresent #WeThePeople who had their votes for Trump and other Republicans stolen by massive fraud through Dominion and Smartmatic, and we will be filing suit soon. The chips will fall where they may, and we will defend the foundations of this great Republic. #KrakenOnSteroids."