Megan Thee Stallion's Racy AMAs Performance Stunned Fans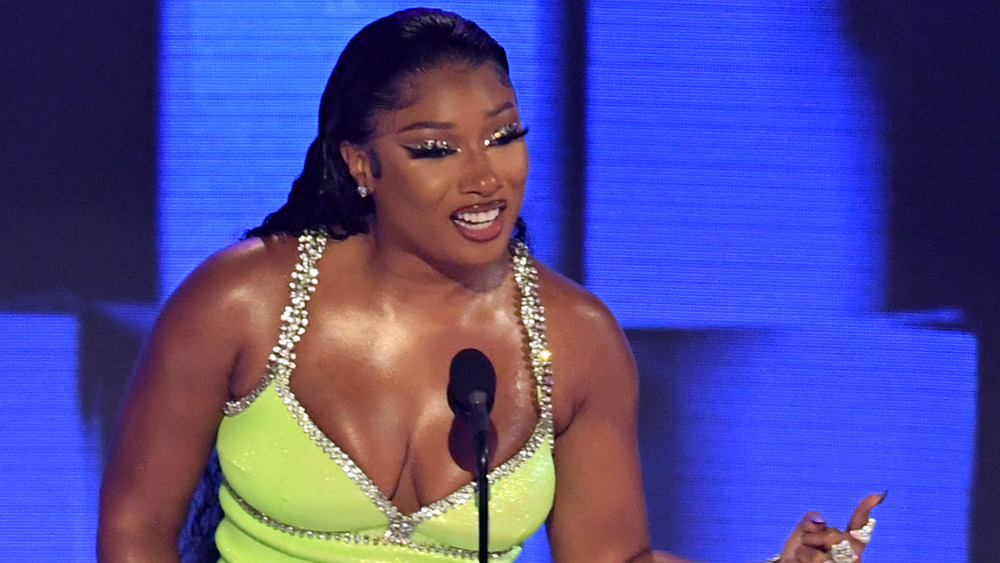 Kevin Winter/Getty Images
Megan Thee Stallion, a.k.a. the woman who stole The Weeknd's missing vowel, did her thing on the AMAs, performing her new hit, "Body." Which, since the song is about her appreciating her own curves, was something she did not exactly perform in the style of the demure little choir girl she isn't. Instead, she really worked everything her mama gave her... and uh-oh, is she really intent on reviving the twerk? It's okay Megan, you certainly look good doing it!
And what did Twitter have to say about the performance? Oh, the usual, you know Twitter. They tweeted stuff like "MEGAAAN YOU KILLED THAT MAMA" as well as "Omg powerful af" (oddly enough accompanied by sad-face emojis that seemed to belie the words), "this performance she gave tonight at #AMAS is EVERYTHING. She's here to stay," and "you are carrying the amas so far queen." So yeah, it seems they liked it.
Not everyone was on board with Megan Thee Stallion's performance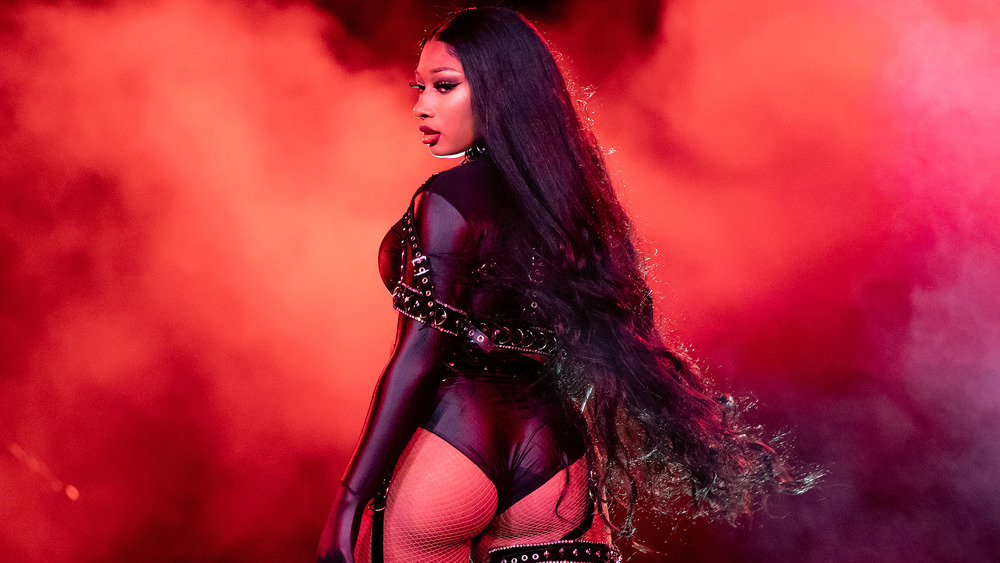 Rich Fury/Getty Images
While Megan's performance was something that Billboard described as "electric," there were others that might have called it raunchy instead. Even before the performance took place, Page Six reports that ABC censors were already freaking out about what they knew lay in store for them (and they were not wrong).
Most Twitter users didn't seem to be put off so much by the raunch factor, but found other stuff to object to. One non-fan asked the AMAs to "Give me more Nelly and less Megan Thee Stallion," while another Twitter user characterized Megan's appearance as a "Bad performance what the hell was that." One commenter, agreeing about the bad performance, added "Plus she was obviously lip syncing," while another user was also upset by this, asking "How da f*** she lipsync that stupid simple song??? Like that was wack asf."
Perhaps the most disturbing tweet of all was one where one Twitter user reported "@theestallion just cause my whole family to start twerking in the living room" Umm, really? If family twerk-a-thons are about to become a thing, this really will be a Thanksgiving for the books (or the tabloids, at least).