Becky G's AMAs Acceptance Speech Had A Powerful Message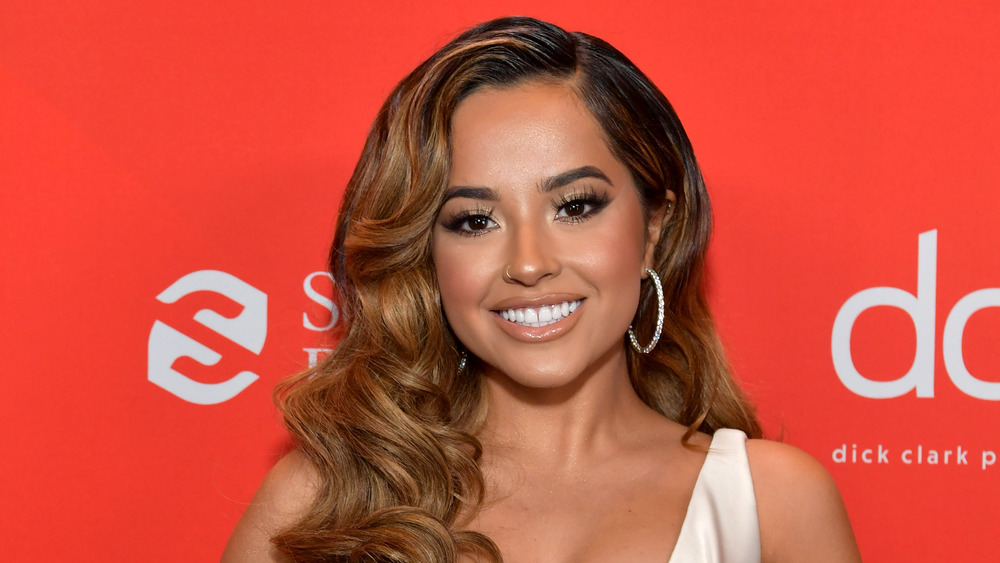 Emma Mcintyre /ama2020/Getty Images
For the first time in American Music Award history, the Latin music genre is getting the representation it deserves with four new award categories: favorite male artist, favorite female artist, favorite album and favorite song. According to Billboard, from the award show's inception in 1978, the Latin music genre didn't even have an award category until 1998 and then it was only one — favorite Latin artist.
Chart topper Becky G, who gained fame for her YouTube covers, which ultimately led to superstardom at just 23 years old, just won the first ever award for favorite female Latin artist. And although she was born in the U.S., her acceptance speech was a heartfelt tribute to her Mexican heritage. Her powerful and emotional speech is a reminder that even during social upheaval, our country is, and always will be a melting pot of beautiful people and beautiful cultures respecting, and rejoicing in life together.
Becky G dedicated her award to her immigrant grandparents and all immigrant workers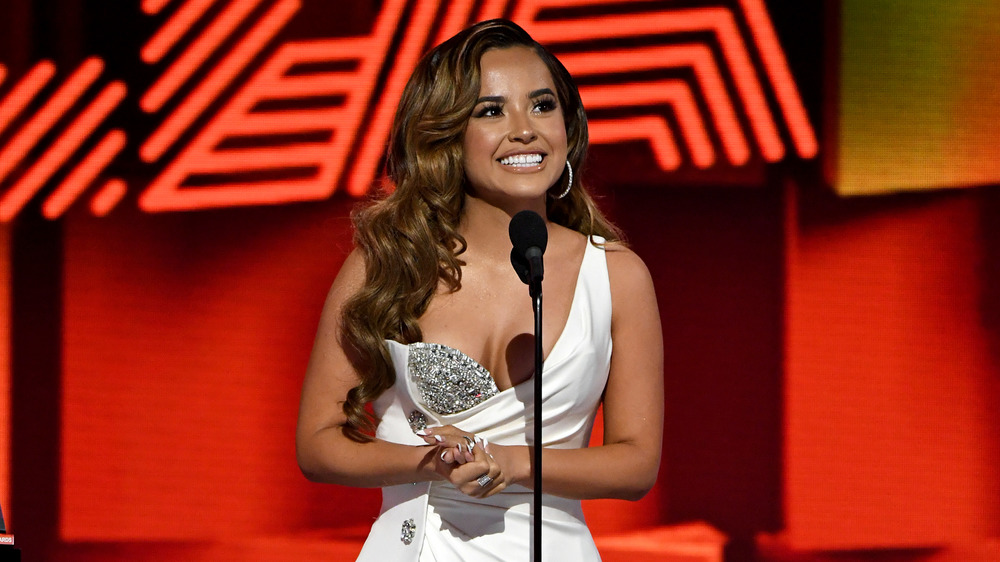 Kevin Mazur/Getty Images
To accept her award, Becky G quoted her first hit from her early teen years, "Becky from the Block," with the lyrics, "It all started when my grandpa crossed over / Now one day I'mma be a crossover," a reference to her dream of becoming a music star in the U.S. not just a Latin star. She poignantly connected the dots to the awards becoming more inclusive after so long affirming, "And it's the same, because today I still carry that same sentiment. Except I don't have to do the crossover because we are the crossover, and when it comes to me and the decisions that I make in my career I proudly wave both flags — Mexican and American."
The U.S., according to Pew Research from this year, has more immigrants living in its borders than any other nation in the world, with more than 40 million residents that were born in another country. Drawing a connection to that huge segment of the population, Becky G continued, "And like many, many children and grandchildren of immigrants no matter where they're from, we have learned from the ones before us what sacrifice and hard work looks like." Feeling bolstered with pride and honor she concluded, "I dedicate this award to all the immigrant workers in this pandemic. It's because of my abuelitos (grandparents) that I stand here today."