The Huge Record Cardi B Just Broke At The 2020 AMAs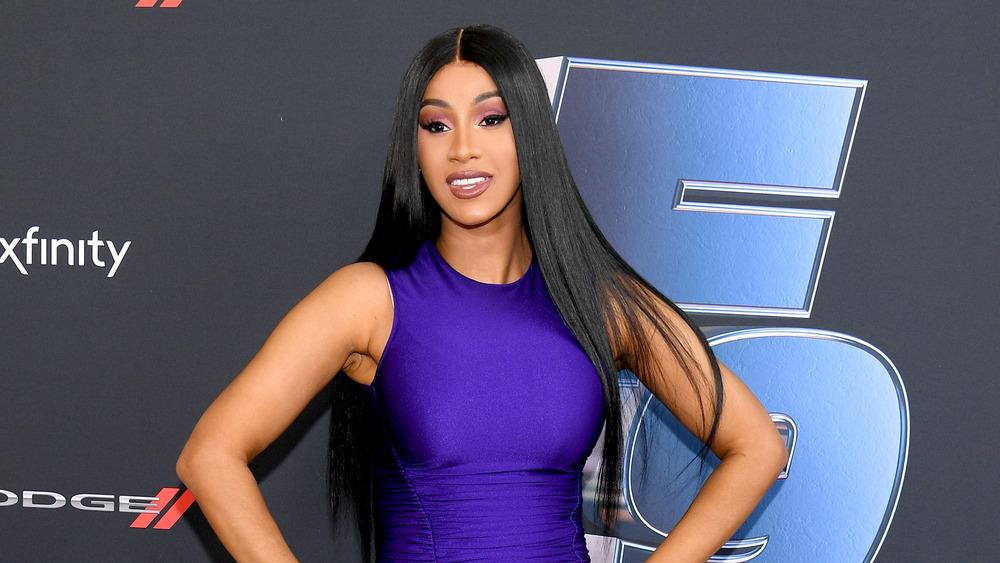 Dia Dipasupil/Getty Images
Get excited, Okurrrrrr! Cardi B just broke a huge record at the 2020 AMA's with her win for the collaboration "WAP" with Megan Thee Stallion as Favorite Song in the Rap/Hip Hop category. According to E!, Cardi B is the first artist to win the award twice. The first time was back in 2018 with her hit "Bodak Yellow."
The song which was considered both controversial in its overt sexuality received backlash from conservatives like Republican congressional candidate, James P. Bradley, who called out Cardi B and Megan Thee Stallion, stating that they "are what happens when children are raised without God and without a strong father figure." In reality, it's two women rappers doing what male rappers have done for decades — they got explicit about sex. As the Los Angeles Times put it, Cardi B and Megan Thee Stallion put out a song that proudly "follow[ed] in the sex-positive footsteps of Lil Kim, Khia, Foxy Brown and Trina."
Cardi B thanked her fans on Twitter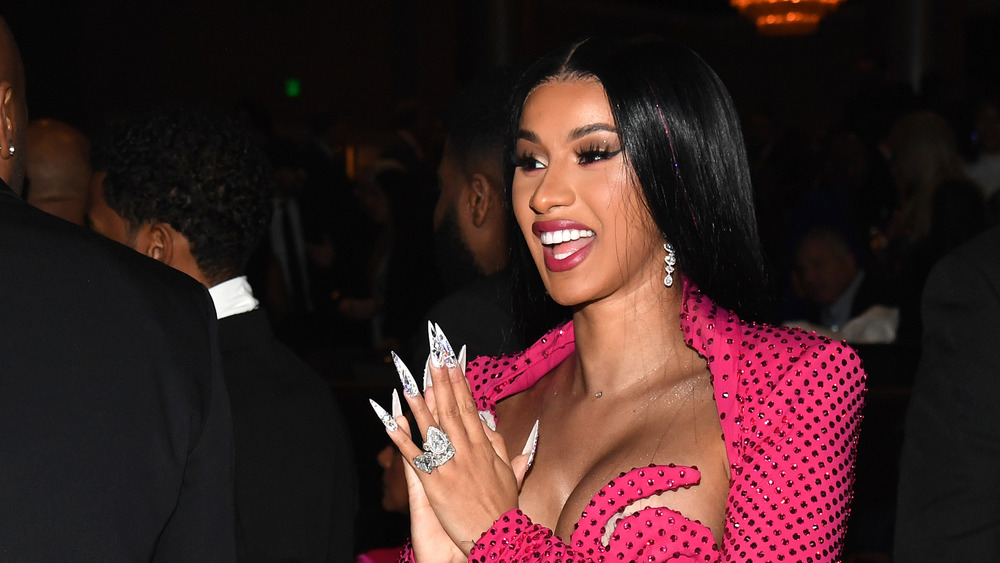 Kevin Mazur/Getty Images
Apparently, Cardi B had a dental procedure scheduled today that prevented her from not only attending the AMAs, but it left her swollen and having difficulty talking. After her win, she wrote to fans on Twitter, "Thank you guys soooo much. Me and Meg really appreciate all the love from fans, celebs everybody that supported the song .Also thanks for voting .Ugh if I would have known all this was going down today I would of rescheduled my dentist appointment. Im so swollen."
In a video attached to her post, she jokingly thanked fans and added, "I wish I would've known that I was going to get an AMAs or something, I wouldn't have went to the dentist and f—ed with my teeth." Back in 2018 her acceptance speech for "Bodak Yellow" seemed to almost predict her future WAP win. Dedicating it to her daughter she said, "I really want to thank my daughter. And not just because she's my daughter." In an almost eerie prediction for her future success she goes on to say, "When I was pregnant, I was so influenced to be, like, 'Yo, I got to do this, I got to show people wrong. I got to prove people wrong.' Because they said I wasn't going to make it after I had a baby."
Well, you proved them wrong Cardi B — you are the only artist to win the category twice, and in 2020, you are more popular than ever.