The Tragic Death Of Pat Quinn, Co-Founder Of The Ice Bucket Challenge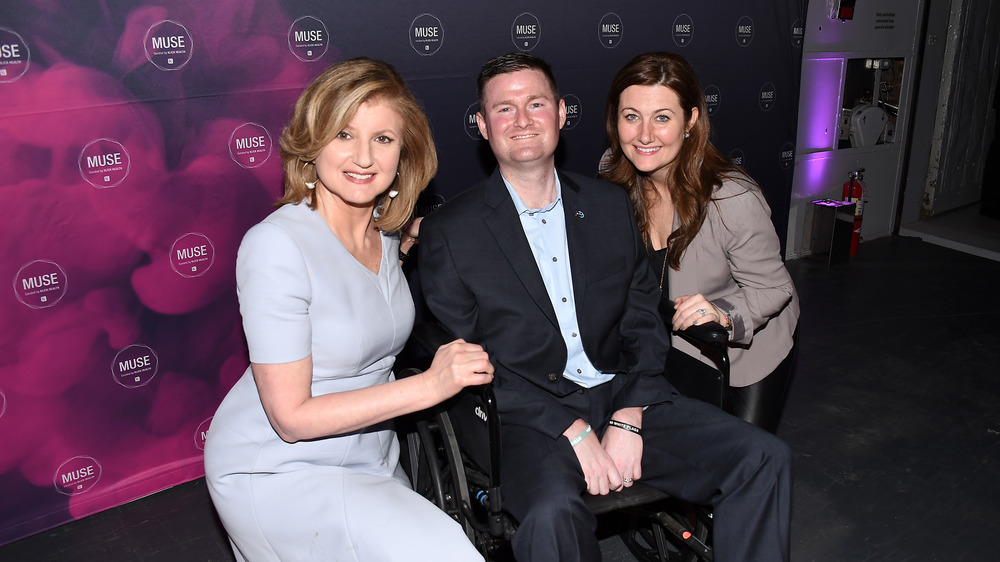 Nicholas Hunt/Getty Images
You may not have heard of or remember Pat Quinn, but if you were active on social media back in 2014, you'd most definitely have heard about the ALS Ice Bucket Challenge, which began as a dare: take a bucket of ice water, dump it over your head, make a video of that and post it onto social media and tag others or make a donation to charity. Quinn passed away on Sunday of ALS; he was 38 (via Associated Press).
It was Quinn and co-founder Pete Frates who brought the challenge to social media, because they recognized that it would be key to raising awareness- and research funding for ALS OR amyotrophic lateral sclerosis. Pat Quinn had himself been diagnosed with ALS, or what is also known as Lou Gehrig's disease in 2013, or a month after his third birthday. Quinn survived Frates by nearly a year; Frates passed away in December of 2019 when he was just 34. 
"Pat fought ALS with positivity and bravery and inspired all around him. Those of us who knew him are devastated but grateful for all he did to advance the fight against ALS. ...," the ALS Association said in a statement. " Our thoughts are with the Quinn family and all of his friends and supporters. Pat was loved by many of us within the ALS community and around the world."
Quinn's Ice Bucket Challenge raised millions to fund research for ALS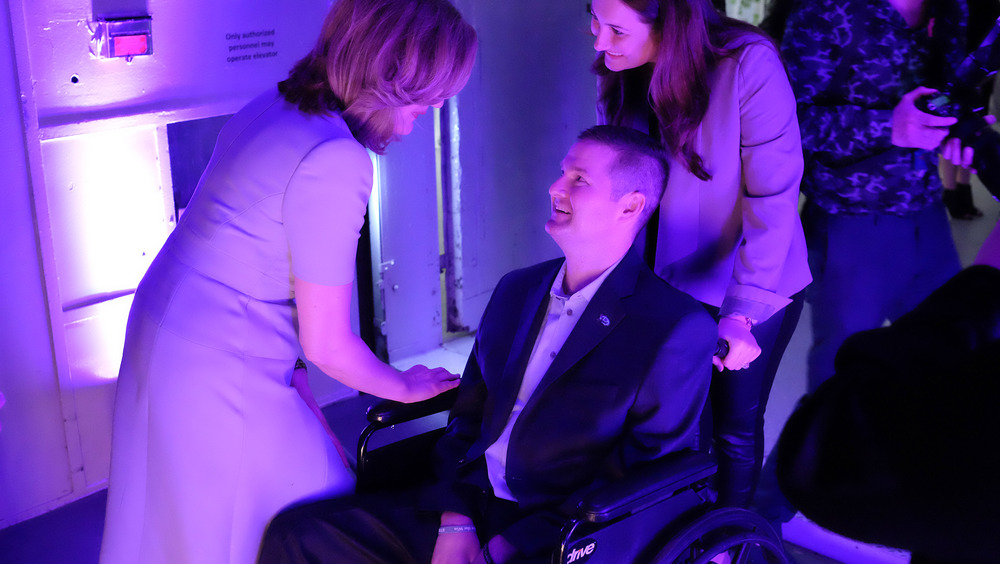 Nicholas Hunt/Getty Images
At its peak, the Ice Bucket Challenge drew 17 million people around the world pouring ice water over their heads to raise awareness for ALS. The viral campaign also did what it was intended to do: 2.5 million people donated $115 million to the ALS Association, who said it was "probably the single largest episode of giving outside of a disaster or emergency." During the first two weeks after the challenge went viral, the ALS Association said it had received $4 million in donations, compared to $1.1 million the year before. One of the most famous ALS sufferers was physicist Stephen Hawking, who passed away at age 76 (via CNN).
During the 5th anniversary of the viral challenge, Quinn told a crowd of supporters that: "Nobody knew the Ice Bucket Challenge would become a worldwide phenomenon, but we united as one because that is what it takes to change a disease like ALS," he said (via Associated Press).
"There are warriors all over the world unwilling to accept it as a death sentence. ... We will never stop fighting together. I will not leave this Earth until I know the next person diagnosed with ALS has a real plan to live with this disease, not just die from it."