The Rocker That Inspired Bradley Cooper's Role In A Star Is Born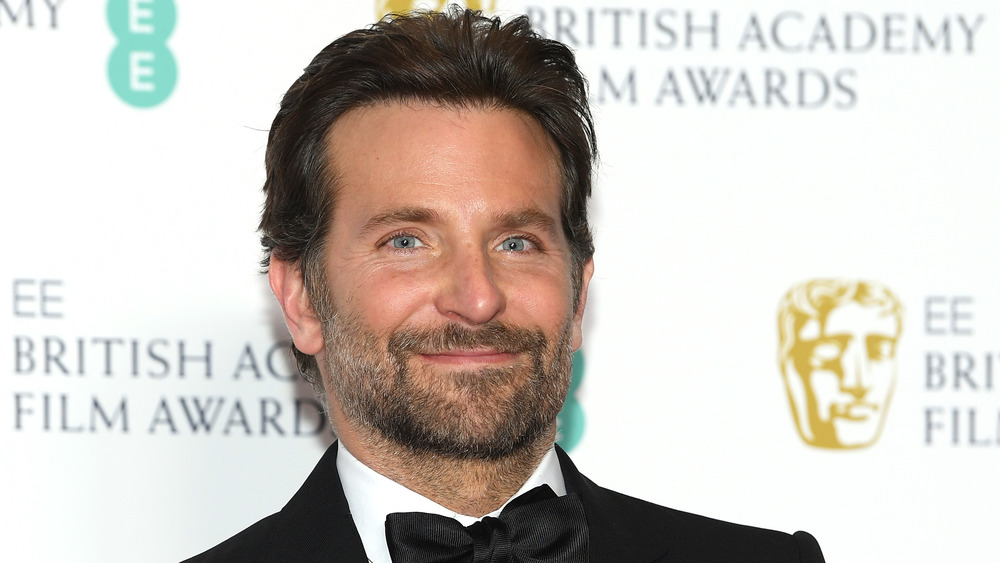 Pascal Le Segretain/Getty Images
Since its first release in 1937, A Star Is Born has become one of Hollywood's most reinvented, retold stories. There was the 1954 remake, starring Judy Garland and James Mason, and then another in 1976, with Barbra Streisand and Kris Kristofferson. And then finally, we have our modern era Star is Born, this time featuring Bradley Cooper and Lady Gaga (via Vox).
Cooper, who also co-wrote and directed the 2018 film (his directorial debut), was responsible for ushering this newest iteration of the film into existence. While each of the films has their own sort of spin on the story, the general gist is that it's a look at the tragic romantic relationship between a young ingenue, coming into her own, and an older male star, whose fame she comes to eclipse.
This go-round, like the 1976 film preceding it, is set firmly in the music world. And while Lady Gaga has that whole music thing locked down, it took a lot more work on Cooper's part to get into character.
Where did Bradley Cooper get his inspiration?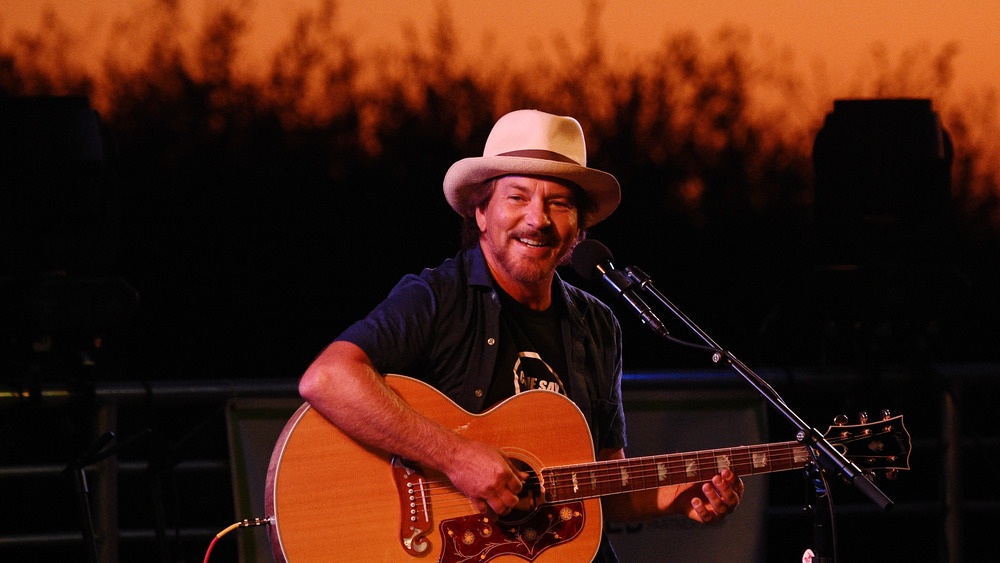 Kevin Mazur/Getty Images
As A Star Is Born's co-writer, director, and star, it's not a stretch to say that Cooper was deeply embedded in this project and that he took his role in it seriously. In order to become Jackson Maine, Cooper underwent extensive vocal and musical coaching (via Vox). Cooper also looked to his more musically-gifted friends for inspiration. When doing press for the film, Cooper revealed to Yahoo! Entertainment that he got a little help from his friend, Pearl Jam frontman Eddie Vedder.
"I went up to Seattle and spent four or five days with him and I asked him 9,000 questions," Cooper shared. "And he gave me minor, little things that only musicians know about what to do, just aesthetically and the inner workings" (via Yahoo! Entertainment). Vedder even gave Cooper notes on the original songs he co-wrote for the film. "He was wonderful," Cooper said. As for any similarities between Cooper's Jackson Maine and Kris Kristofferson's John Norman Howard in the 1976 film, Cooper said those were part of "an amalgamation, on a subconscious level."
How Lady Gaga prepared for her role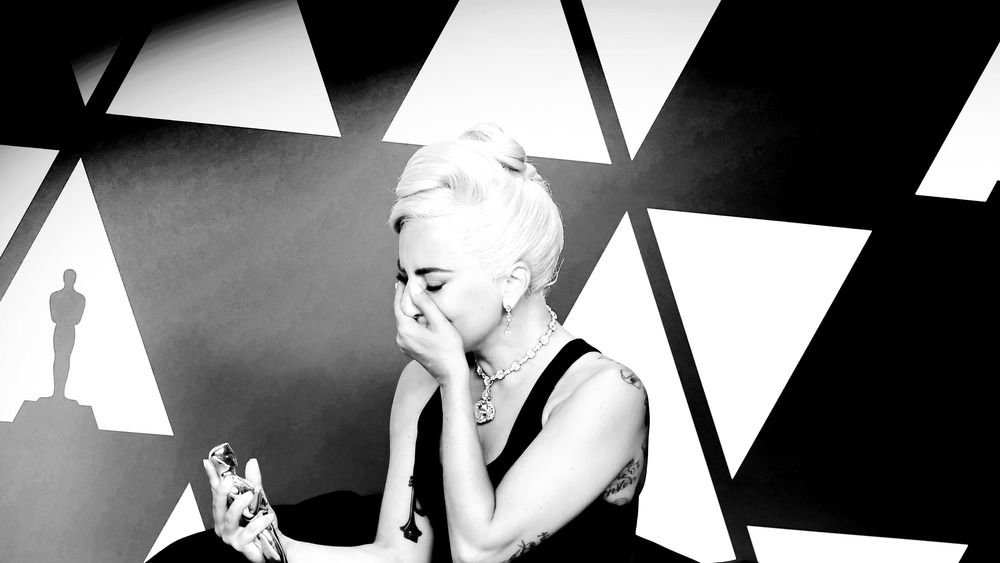 Frazer Harrison/Getty Images
Unlike Cooper, Lady Gaga came into her role with plenty of real-life music experience. However, the actress wanted to ensure that Ally was not just a representation of her on camera. "The character of Ally is informed by my life experience. But I also wanted to make sure that she was not me. It was a cadence of both," the actress told ELLE.
In order to prepare for the role, she had to get back in touch with who she was before her success, before her career took off, and all of the frustrations she felt with the music industry, when she was told she had "the right sound but not the right look" (via LA Times). And while the world was used to seeing Lady Gaga in makeup and extravagant outfits, she cast all of that aside in the months leading up to filming.
"I changed my hair and took off my makeup months before filming the movie," she told Stephen Colbert during an appearance on Late Night with Stephen Colbert. "I had to get into character. I had to get used to it" (via Insider).
Lady Gaga also sought professional help, working with acting coach Susan Batson, who has trained Nicole Kidman and Juliette Binoche. But of course, no amount of preparation can create the spark necessary to breathe life into this tragic love story — and reviewers of the film were quick to note that Gaga and Cooper had that in spades (via Good Morning America).