Charli D'Amelio Will Now Be Eating This Food For Free Post-Scandal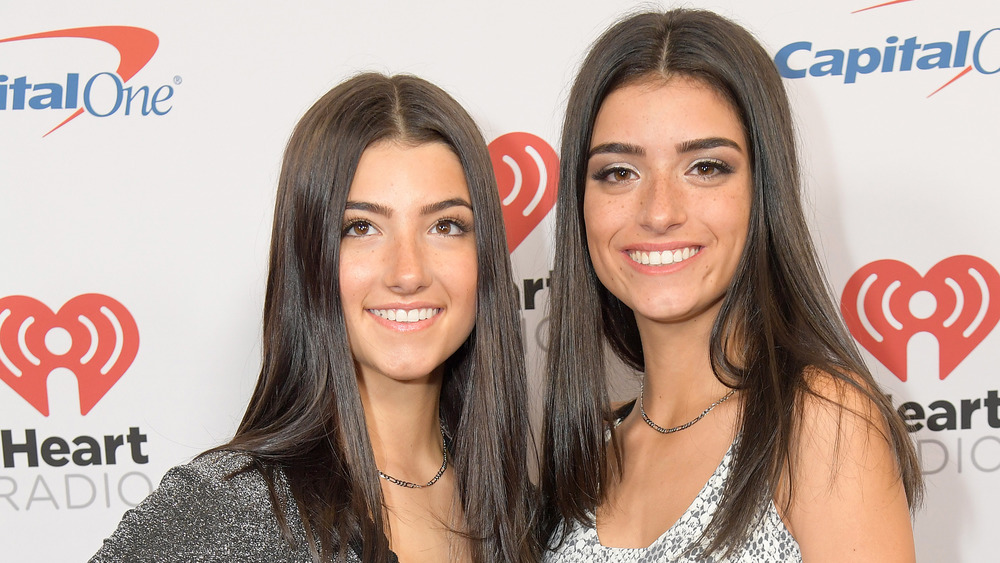 Michael Loccisano/Getty Images
For a while, it seemed as if TikTok sensation Charli D'Amelio, who is only 16 years old, could do no wrong. In November, she was the first creator to hit 100 million followers and according to The Verge, meant she had twice as many as Will Smith. She also had a drink named after her at Dunkin' in addition to many other amazing opportunities. But swift backlash over a YouTube video posted to her channel called "Dinner With the D'Amelios" resulted in the young internet sensation losing over 1 million followers basically overnight according to Vanity Fair. The outlet notes D'Amelio is still TikTok's biggest star — her sister Dixie also has a huge following of almost 50 million according to the Los Angeles Times, but fans are providing the teen some brutal feedback on her behavior. 
In case you aren't caught up, the scandal centered around the family's personal chef Aaron May's preparation of paella, which featured snails. Dixie balked when she found the delicacy in her meal, asking playfully, "What is this?" Charli mutters, "liars" when May explains that snails are believed to bring good luck and good fortune if you eat them. But the worst of it was when Dixie went outside to throw up — and then Charli asked if she can just have some dino nuggets instead.
Charli D'Amelio is getting her wish but is still dealing with a lot of drama
Apparently the sisters' fans were not impressed with their dinner table antics and even threatened to cancel them after the video went viral (via Newsweek). Both Charli and Dixie have since apologized, with Charli saying in an Instagram Live video that it seemed people were "blatantly disrespecting the fact that I'm still a human being. I know this is going to be a huge joke to whoever sees it, but like, at the end of the day, just be nice" (via Vanity Fair). She also posted to Twitter, "at the end of the day i know i am a good person with a good heart and i will never change that about myself. i love you all!!"
It seems at least someone has taken pity on the TikTok creator, with Yummy Dino Buddies sending her a free supply of her preferred food (via New York Post). Meanwhile, as far as the onslaught of negativity following the dinner she won't soon forget, hopefully the younger D'Amelio can think back to what she told NBC News about online trolls in 2019: "I'm trying to show people that I'm a person, and I deal with the same things as you guys, and I'm trying to make the best of it. I think I'm working on being a lot more positive in my everyday life because I realize comments and things can hurt."