Kim Kardashian Reveals The Sweet Inspiration Behind Kanye's 'Lost In The World'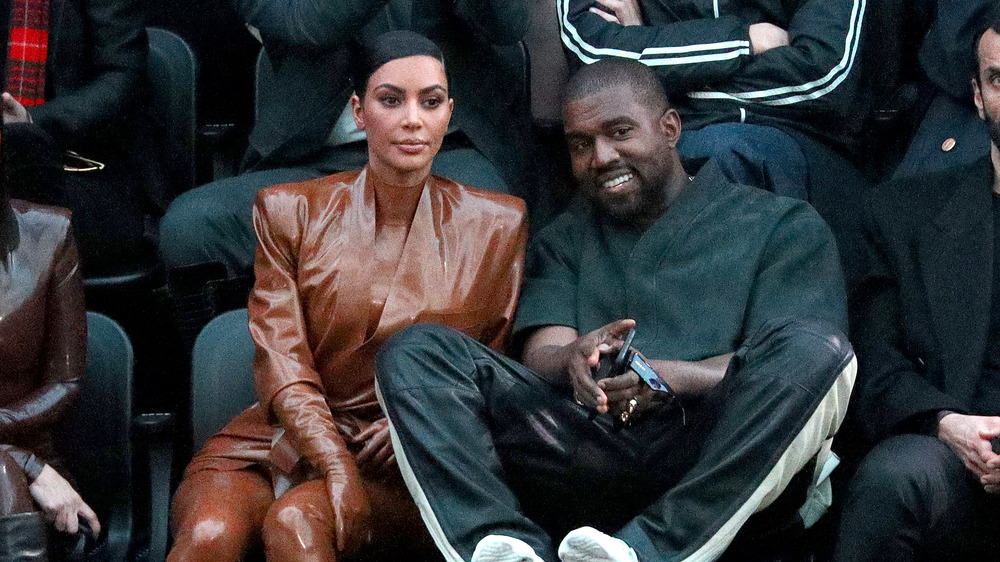 Pierre Suu/Getty Images
Kim Kardashian and Kanye West have been together for eight years now, but they were close friends even before that, and thanks to Kim's latest reveal, we are now getting a glimpse into how much Kanye always admired Kim, and that the seeds of romance were likely planted long before the couple started dating. On November 22, Kim celebrated the ten year anniversary of her husband's hit album My Beautiful Dark Twisted Fantasy by posting on Instagram: "Happy 10 year anniversary to Kanye's 'My Beautiful Dark Twisted Fantasy' album. For those that don't know the story behind 'Lost In TheWorld'...Kanye couldn't come up with some of the lyrics but then realized he had then [sic] in a poem he had written me that was my birthday card he gave me for my 30th birthday. He took the poem he wrote me and made it the song. I keep everything!"
The song, which features Bon Iver, predates Kim and Kanye's romance by two full years, but even still, Kanye used words he wrote to his then-friend Kim in her thirtieth birthday card. And the lyrics were quite complex and filled with love and angst for someone he just considered a friend (via E! News).
The poem is super sweet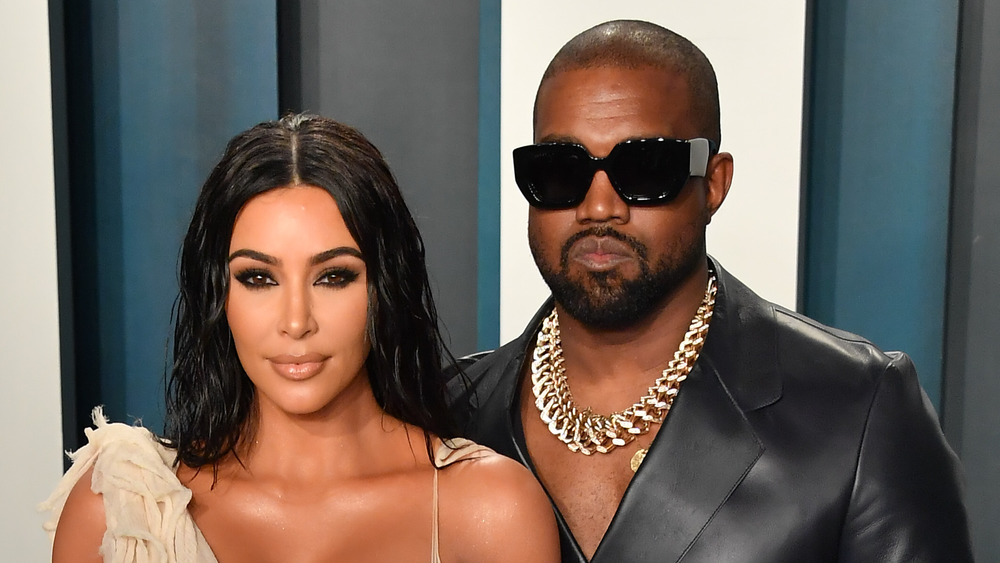 Allen Berezovsky/Getty Images
The full poem read: "You're my Devil. You're my Angel. You're my Heaven. You're my Hell. You're my now. You're my forever. You're my freedom. You're my jail. You're my lies. You're my truth. You're my war. You're my truce. You're my questions. You're my proof. You're my stress and you're my masseuse." Pretty powerful and, ahem, risqué (masseuse?) words to put in a birthday card for someone who's just your friend (Kim at the time was in a relationship with Kris Humphries), so we don't wonder how Kanye caught Kim's eye (via Cosmopolitan). On the other side of the card was a handmade drawing of the two together, and Kanye signed it, "Love 4ever, Yeezy." Aw! 
Kim and Kanye are now a veritable Hollywood power couple with four children and plenty of public drama, but we have to admit our forever-romantic hearts were warmed by this display of love enduring from the unattainable-crush-stage into the marriage, children, and failed-presidential-campaign-stage.