Netflix Is Breaking Our Hearts In December
Chesnot/Getty Images
It's hard to believe that 2020 is already coming to a close, but December is fast approaching. The COVID-19 pandemic has made this a particularly rough year for many, but that doesn't mean that Netflix will be taking it easy on us when December rolls around. The streaming platform may have a roster of new Christmas movies for you to enjoy this holiday season, but it's also getting rid of some of your favorites.
According to a press release from Netflix, the streaming giant is kicking off the final month of the year by removing Heartbreakers and The Lobster on December 1. You can breathe easy for a couple of days, but on December 4 we'll see the removal of Cabin Fever and Dr. Seuss' The Grinch.
The first half of the month will see several more losses including The Secret, Ralph Breaks the Internet: Wreck-It Ralph 2, and Hart of Dixie.
December will see dozens of films and shows leave Netflix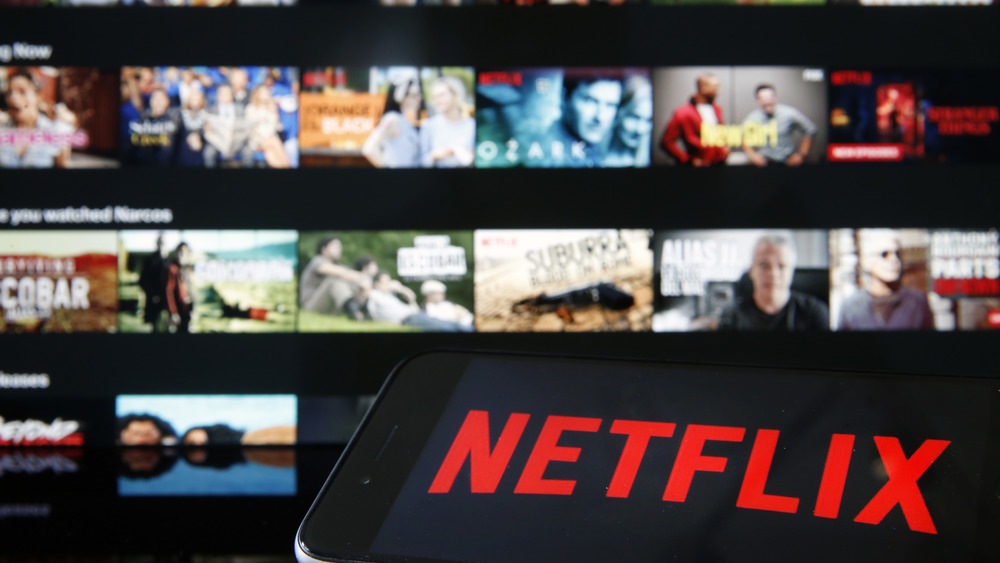 Chesnot/Getty Images
As usual, the second half of the month will see even more titles removed from the service, starting with Ip Man 3 on December 17. This will be followed by the removal of The Little Hours on December 22 and The West Wing on December 24. Spider-Man: Into the Spider-Verse will depart the platform on December 25, followed by Fifty on December 27. Leaving the platform on December 30 are Dexter and Nurse Jackie.
Dozens of titles will leave Netflix on December 31. Get ready to ring in 2021 by saying goodbye to the Back to the Future trilogy, Gossip Girl, The Notebook, The Office, Pride & Prejudice, and more.
The rest of the shows and films leaving Netflix in December are as follows: Airplane!, An Education, Anna Karenina, The Art of the Steal, The Autopsy of Jane Doe, Baby Mama, Bad Teacher, Barbershop, Being John Malkovich, Berlin, I Love You, Cape Fear, Casper, Charlie St. Cloud, Coneheads, Definitely, Maybe, Dennis the Menace, Drugs, Inc.: Season 6, The Dukes of Hazzard, Eternal Sunshine of the Spotless Mind, Fargo, For Love or Money, Grand Hotel, Hell on Wheel, Her, How the Grinch Stole Christmas, The Inbetweeners, Indiana Jones and the Kingdom of the Crystal Skull, Indiana Jones and the Last Crusade, Indiana Jones and the Raiders of the Lost Ark, Indiana Jones and the Temple of Doom, The Interview, Ip Man, Ip Man 2, Lawless, Lemony Snicket's A Series of Unfortunate Events, Nacho Libre, Not Another Teen Movie, Octonauts, Poltergeist, The Rum Diary, Session 9, Sin senos sí hay paraíso, Splice, Starsky & Hutch, Superman Returns, The Town, Troy, WarGames, and The Witches.