The Real Reason Channing Tatum Shaves His Head After Every Movie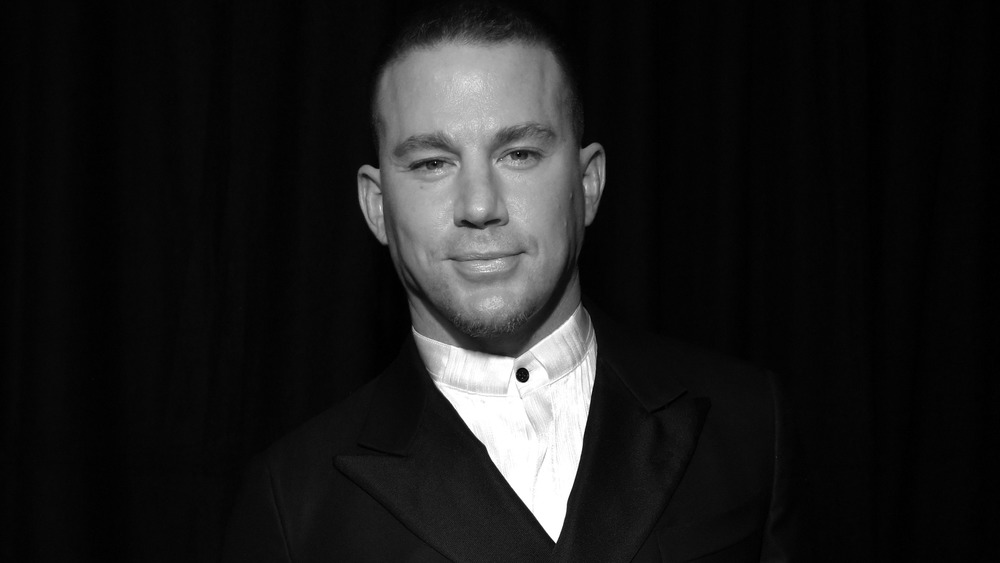 Lester Cohen/Getty Images
Channing Tatum is sporting a shaved head, and while plenty of actors change up their hair, this was more than a style choice. It's apparently one of Tatum's acting rituals that he does after every project is finished to move past the character he played (via ET).
The actor posted on Instagram explaining why, "There is nothing and i mean nothing as good as finishing the hardest job of my life. And then shaving my head and letting the character go. It's a bit of a ritual. A freeing of myself. And being free is always my highest intention. And I'm about to be sooooo freee!!! Hahahaha i have so much love in my heart for everyone that was on this journey with me. @dogthefilm and so much love for the people out there in the world that need love right now. Sending it up for all.....right..... now. #freeandjoyful"
It's not the first time that Tatum's hair style has made news. He went platinum blonde in 2019, and according to InStyle, in the Instagram poll he made asking his followers whether his new look was a bad idea got mixed results, with 58 percent of his followers voting "Yes," while 42 percent voted "No."
Tatum's cut celebrates wrapping filming on his directorial debut
Tatum's most recent cut was to celebrate the end of his directorial debut Dog. The Magic Mike star also acts in the film; according to People, it's a road trip comedy where one of his costars is a Belgian Malinois dog named Lulu, and they're taking the Pacific Coast Highway to get to the funeral of a fellow soldier.
Tatum is stoked on the project, and posted on Instagram in the beginning of the project, "It's already been a crazy ride, And we've only just begun. And if we survive the rest, it will be one of the most insane stories that I've ever been a part of. And I've been a part of some pretty crazy ones in this life of mine. This photo is from our first day of production on the first movie that my partner Reid and I are directing. This is our story. It's taken us two years to get it to the starting line. The next eight weeks will be like riding a bull on sickmode in ludicrous speed. God be with us. In Dog we trust."