The Weeknd Has Harsh Words For The Grammys After His Snub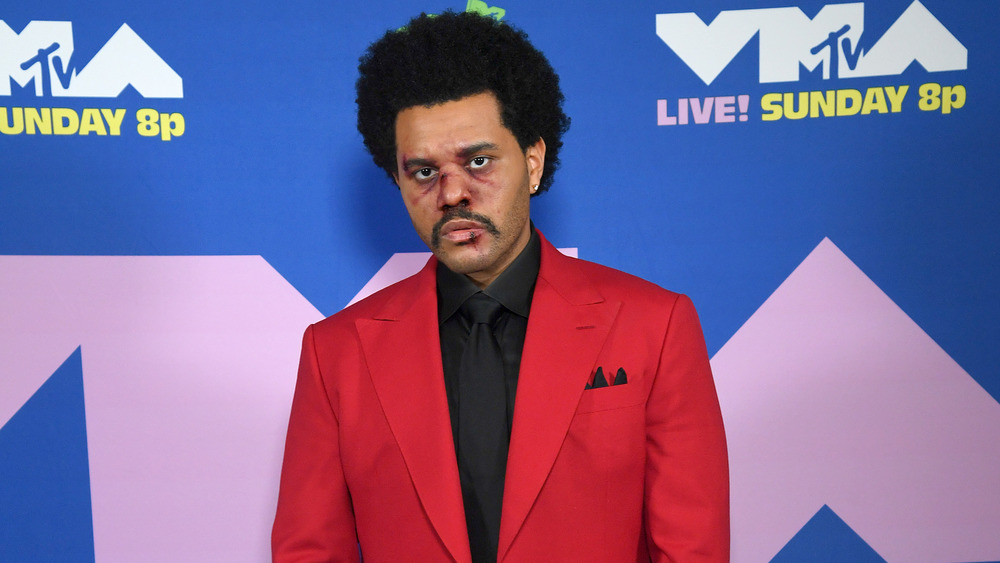 Kevin Mazur/mtv Vmas 2020/Getty Images
The Grammys are a night of glitz, glam and — sometimes — drama. Music's biggest night features the best of the best, with categories and nominations that have impacted pop culture throughout the year. This year, there's a notable absence in the lineup, however. The Weeknd was shut out of all categories, with no nominations, Variety explains. Even with a chart-topping album, a date to perform live at the original Grammys and the Super Bowl Halftime Show ticket, the R&B star was somehow overlooked in a major way. His After Hours album has stood at the top of the charts since its debut in March with multiple hit-singles, including "Blinding Lights". The song characterized the mood for most of the year, even starting a TikTok craze. Neither the album nor any of his singles made the list of nominations, the outlet explains.
In response to the snub, the Canadian artist took to Twitter, saying "The Grammys remain corrupt. You owe me, my fans and the industry transparency..." Billboard notes.
After winning big at both the AMAs and VMAs, The Weeknd's snub is especially intriguing due to the widespread acclaim that both his album and singles have received, according to Billboard. With a lineup of heavy-hitting nominations, including fan favorites like Taylor Swift, Beyoncé and Dua Lipa, his name is noticeably absent.
The Academy responded to the Weeknd's claims of corruption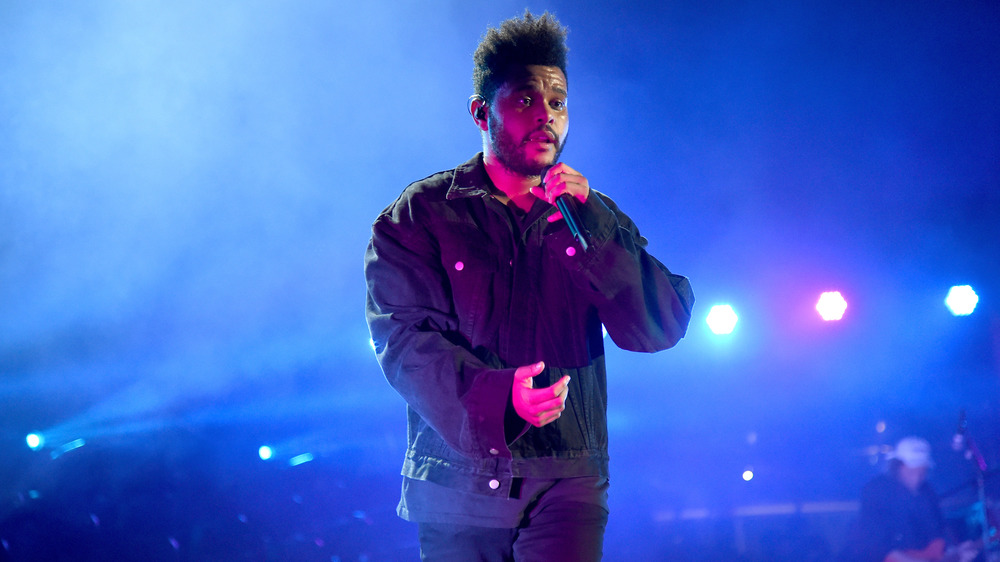 Kevin Mazur/Getty Images
In response to the singer's harsh words, Recording Academy Chief, Harvey Mason, Jr., released a statement of his own, according to Variety.
"We understand that The Weeknd is disappointed at not being nominated," he said. "I was surprised and can empathize with what he's feeling. His music this year was excellent, and his contributions to the music community and broader world are worthy of everyone's admiration. We were thrilled when we found out he would be performing at the upcoming Super Bowl and we would have loved to have him also perform on the Grammy stage the weekend before."
Mason went on to explain what goes into the selection process, saying, "Unfortunately, every year, there are fewer nominations than the number of deserving artists. But as the only peer-voted music award, we will continue to recognize and celebrate excellence in music while shining a light on the many amazing artists that make up our global community. To be clear, voting in all categories ended well before The Weeknd's performance at the Super Bowl was announced, so in no way could it have affected the nomination process."
One theory involves the album's genre — should it be included in the R&B or pop category? According to Variety, the genre-bending tracks may have excluded them from nearly three of the categories they were eligible for.
Unfortunately for The Weeknd and his fans, it looks like it will be awhile until we see him on the Grammy stage again.