Christina Perri Shares Devastating News About Her Baby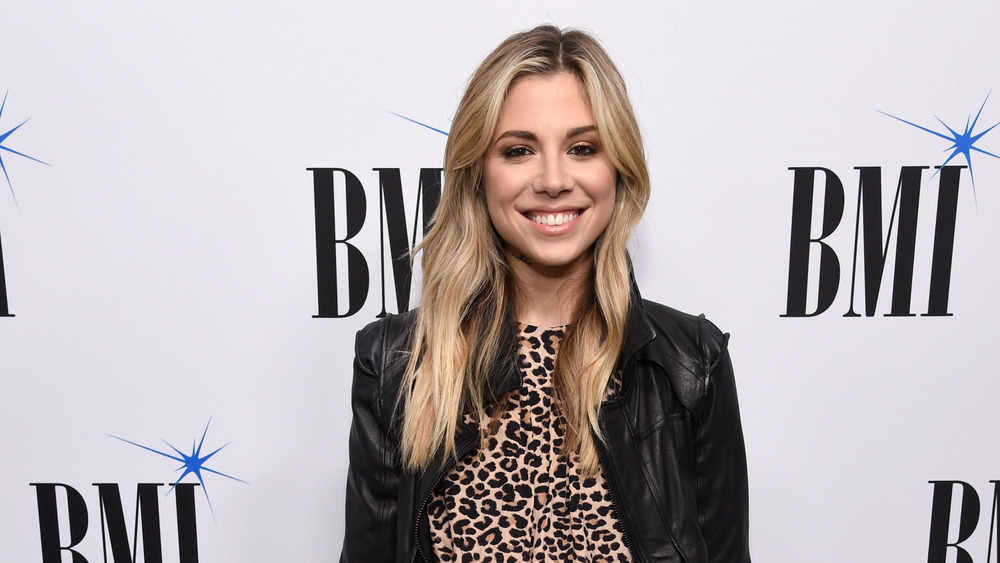 Michael Kovac/Getty Images
Christina Perri announced heartbreaking news on social media last night. She and husband Paul Costabile suffered a pregnancy loss just a few weeks after revealing in an Instagram story that she would likely have to give birth early due to a developmental complication that would require immediate surgery for their newborn (via People).
The "Thousand Years" singer shared the devastating news on Tuesday, accompanied with a somber photo of Mother and Father holding the delicate hand of their precious newborn. She emotionally revealed, "Last night we lost our baby girl. She was born silent after fighting so hard to make it to our world. She is at peace now and will live forever in our hearts."
Their rainbow baby was announced with such joy and hope in early July with an Instagram photo of their elated 2-year-old daughter Carmella in a T-shirt reading "Big Sister to be." She was conceived after the couple revealed in January that they had suffered a miscarriage at 11 weeks that left her family "shocked and completely heartbroken."
Christina Perri joins the ranks of other brave women sharing their tragic losses to promote healing and eliminate the stigma of pregnancy loss
Much like Chrissy Teigen's agonizing account of the loss of her son back in September, Christina Perri's open and honest dialogue about the reality of miscarriage and delivering a stillborn is validation to the countless women who suffer in silence and shame over their losses (via USA Today). Brave women sharing their grief brings to light the societal stigma that is absolutely unwarranted for these blameless tragedies.
Perri's account comes just hours before Meghan Markle revealed in an opinion piece written for The New York Times that she'd suffered a miscarriage in July. In a raw account the duchess revealed, "I knew, as I clutched my firstborn child, that I was losing my second." Poignantly adding, "Losing a child means carrying an almost unbearable grief, experienced by many but talked about by few."
In early January, Perri wisely shared on Instagram, "I want to continue to help change the story & stigma around miscarriage, secrecy and shame." Adding, "I am so sad but not ashamed. I am ever reminded how amazing and powerful women are at making life and at healing. To all the mothers who have been here and who will be here, I see you and I love you."